Video: Man captures epic lightning strike on film
A Canadian town suffered power outages and fires after a storm earlier this week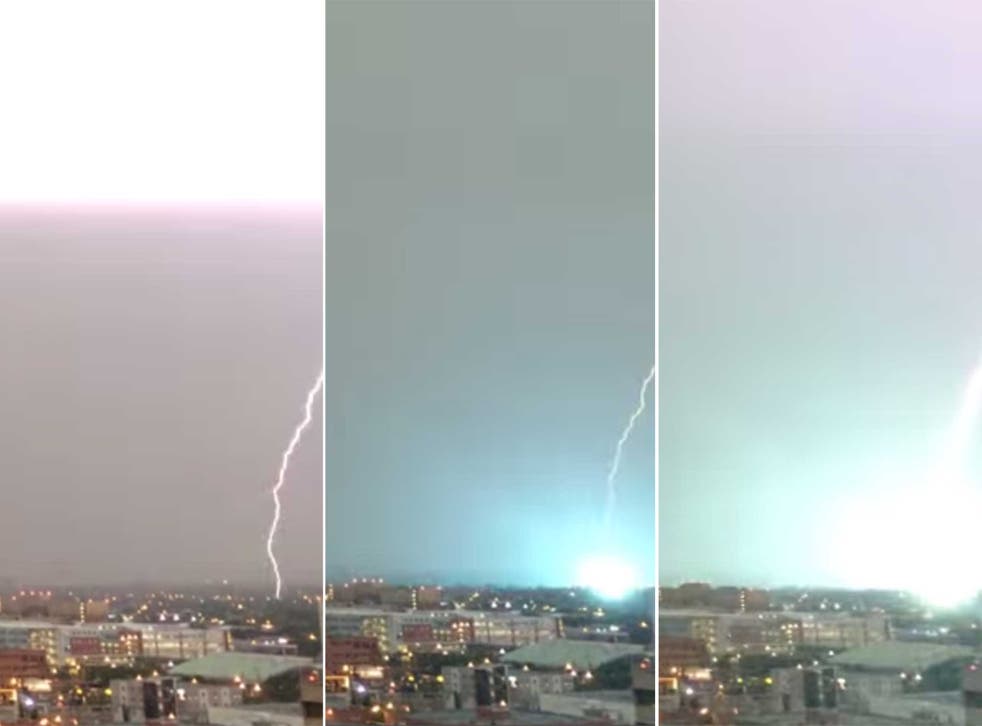 A video has emerged capturing the precise moment a lightning bolt struck, causing an explosion and fire in a Canadian city earlier this week.
Footage of the storm over Edmonton, the capital of the Canadian province of Alberta, was captured by Paul Letourneau from his 18th floor balcony.
Scroll down to watch the video
The film appears to show a bolt of lightning striking a building towards the centre of the city, shortly followed by an explosion and fire.
Edmonton Fire Rescue spokesperson Laura Ruddock, speaking to Edmonton Journal, said crews responded to 12 lightning strike calls during the storm, which lasted for an hour and ended at around 9.30pm on Wednesday evening.
At least one house and a garage were torched by lightning strikes. However, crews were able to swiftly control and extinguish the blazes.
An estimated $50,000 worth of damage was caused to one home, as firefighters battled with the flames, removing insulation from the home in order to prevent the fire's spread.
There were also three downed power lines and a power transformer hit.
As of yesterday much of the city's power had been restored, but there were pockets still suffering the after effects of the epic storm.
The lightning strike was captured on social media by many of the city's residents.
Join our new commenting forum
Join thought-provoking conversations, follow other Independent readers and see their replies