Virgina killings: CNN criticised for showing WDBJ footage 'once per hour'
Alison Parker and Adam Ward were both killed after a gunman opened fire during a live broadcast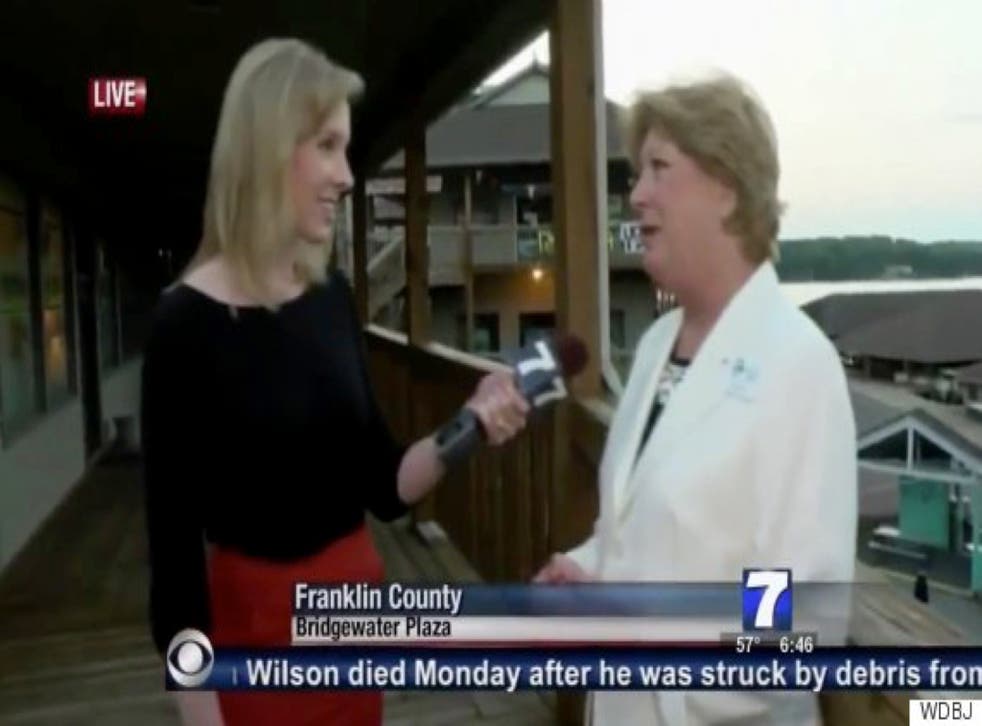 CNN was criticised after apparently announcing they would show the video of two journalists being shot during a live broadcast "once per hour".
Distressing footage emerged of Alison Parker interviewing a woman on WDBJ, a news channel in Virginia, US, before gunfire is heard and the camera falls to the ground.
Reporter Alison Parker, 24, and cameraman Adam Ward, 27, were both killed after a gunman opened fire at the Bridgewater Plaza near Smith Mountain Lake, Virginia.
The woman Parker was interviewing has been identified as Vicki Gardner, a local Chamber of Commerce head, who is undergoing surgery after being shot in the back.
Viewers on Facebook and Twitter called for CNN to stop showing the video leading up to the killing.
Matthew Ingram, a senior writer at Fortune magazine, tweeted: "CNN just showed the video of the journalists being shot, but said that it will only show it once per hour."
CNN later stated it would "not be showing the video any longer".
Many people on social media have been choosing to share a selfie of Parker and Ward together instead of the footage.
Join our new commenting forum
Join thought-provoking conversations, follow other Independent readers and see their replies