Walter Palmer: White House will respond to petition to extradite Cecil the Lion hunter
More than 160,000 people have signed the official petition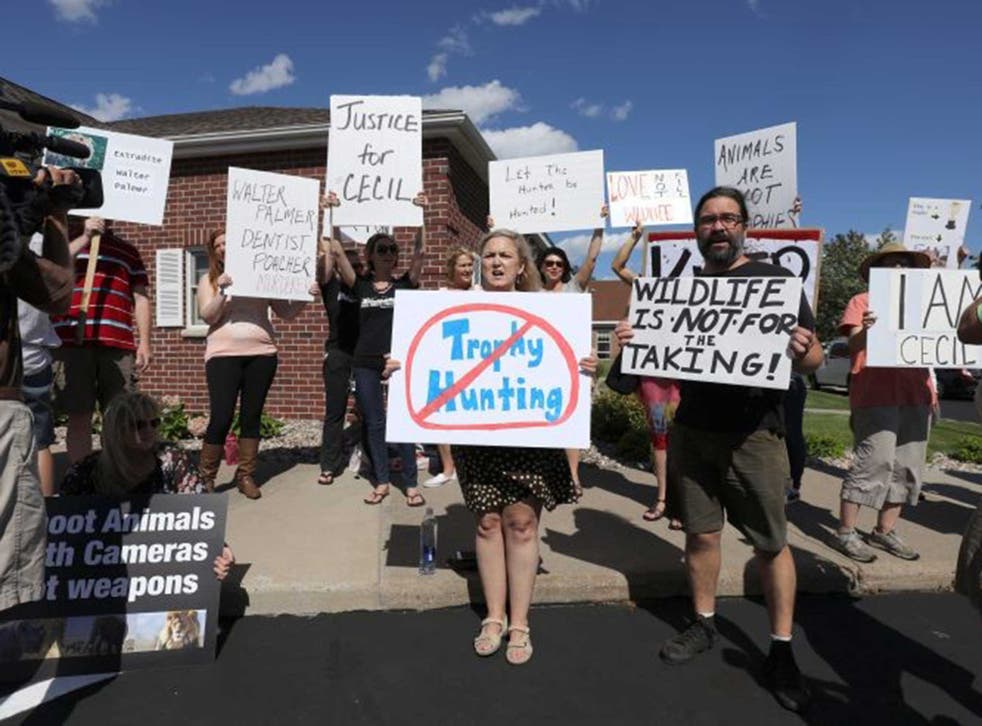 The White House has said it will review an official petition calling for the US dentist who killed a rare African lion to be extradited.
More than 160,000 people signed the petition urging Secretary of State John Kerry and Attorney General Lotetta Lynch to extradite Walker Palmer, a dentist from Minnesota, to Zimbabwe after he shot and killed Cecil the lion.
Any petition that reaches 100,000 signatures in less than 30 days prompts an official government response.
Although Zimbabwean officials have said they wish to speak to Mr Palmer, who has gone into hiding, the US embassy claims to have not received any extradition requests.
Josh Earnest, a spokesperson for the White House, told Sky News the decision lay with the Justice Department.
Meanwhile, the head of US Fish and Wildlife Service, Dan Ashe, promised his agency would "go where the facts lead us" as an official investigation was opened into whether Mr Palmer broke the 1900 Lacey Act, which bars trading animals that have been illegally killed.
The most controversial animal killings

Show all 6
Mr Palmer paid £32,000 ($50,000) to kill the big cat, but has claimed he thought the hunt was legal. As of Friday, the dentist remained in hiding with the Fish and Wildlife Service unable to contact him and his practice closed.
Join our new commenting forum
Join thought-provoking conversations, follow other Independent readers and see their replies