US hostage deaths: Western captives held by al-Qaeda were killed in US counter-terrorism operation, says White House
Two other Americans - both said to be militants - were reportedly killed in the raid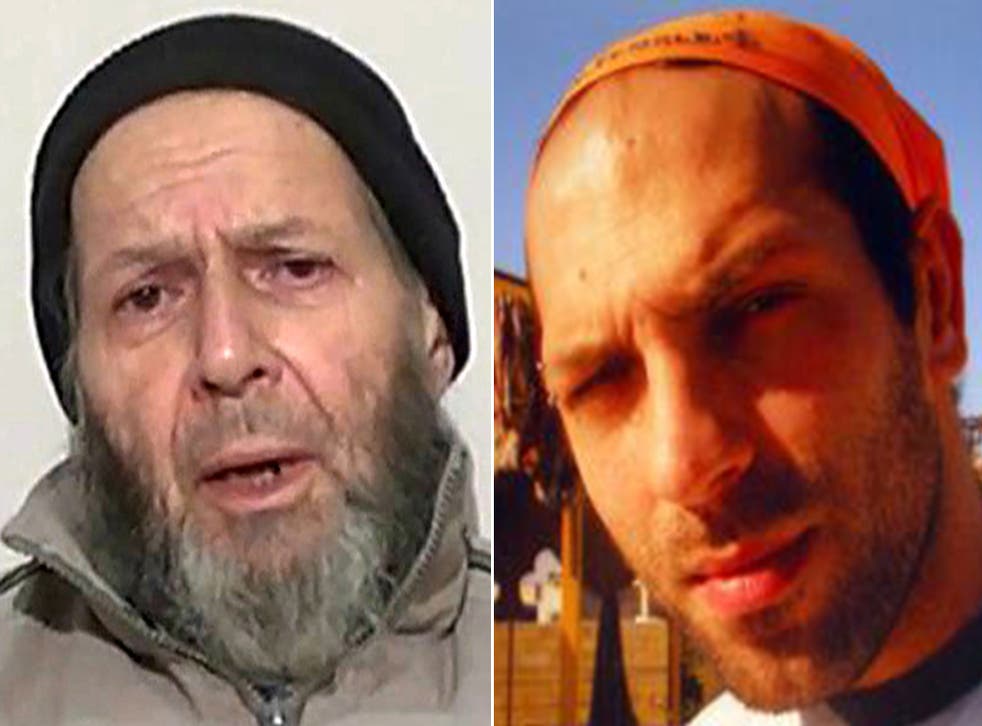 The often-hidden tragedies associated with America' secret drone programme have been highlighted after President Barack Obama revealed that two Western hostages were accidentally killed in a missile strike on an al-Qaeda compound.
A sombre Mr Obama said in a televised address that Dr Warren Weinstein, an American held since 2011, and Giovanni Lo Porto, held since 2012, were believed to have been killed in counter-terrorism operation on the Afghan-Pakistan border in January. Two other Americans, both members of al-Qaeda, were killed in US drone strikes in the same region.
"I take full responsibility for our counter-terrorism operations," said Mr Obama. "In the fog of war... mistakes, sometimes deadly mistakes, can occur... I profoundly regret what happened. On behalf of the US government, I offer our deepest apologies to the families."
The CIA's use of unmanned drones to fire missiles at suspected militants in places such as Pakistan and Yemen has been a constant feature of Mr Obama's presidency and their use has escalated sharply.
Their use, and the attendant civilian deaths they result in, is highly controversial in the nations where the strikes take place, but has sparked only limited debate inside the US. In Pakistan, politicians such as Imran Khan, have said the strikes undermine Pakistani sovereignty and have called for them to be scrapped.
A study by the the Bureau of Investigative Journalism suggested that between 2004-15, the US carried out 415 such strikes in Pakistan, the most recent on April 12. It found that between 2,449-3,949 suspected militants were killed and up to 960 civilians lost their lives. It suggested the strikes killed between 172-207 children.
The deaths of Mr Weinstein and Mr Lo Porto has highlighted the challenges faced by those carrying out the strikes and the limitations of intelligence gathering in such remote, difficult places. The White House said it had "no reason" to believe hostages were being held at the al-Qaeda compound.
The organisation Reprieve, which has called for an end to the use of drones and has represented the families of civilian victims, said it was correct that the US had admitted to its mistake.
"It's worth remembering, however, that Dr Weinstein and Mr Lo Porto are far from the first innocents to die by our drones, and in no other case has the US apologised for its mistake," said Reprieve lawyer Alka Pradhan.
"The White House is setting a dangerous precedent - that if you are Western and hit by accident we'll say we are sorry, but we'll put up a stone wall of silence if you are a Yemeni or Pakistani civilian who lost an innocent loved one."
Mr Weinstein, 73, from Rockville, Maryland, was seized by militants on 11 August 2011 in the Pakistani city of Lahore. At the time he was working as a contractor for the United States Agency for International Development.
Mr Lo Porto, 39, who studied at London Metropolitan University, travelled to Pakistan in January 2012. He was seized soon after he arrived, along with another aid worker, German national Bernd Mühlenbeck. Mr Mühlenbeck was eventually released, in neighbouring Afghanistan, in October 2014.
Earlier on Thursday, the White House had issued a statement in which it said it was with "tremendous sorrow that we recently concluded that a US government counter-terrorism operation in January killed two innocent hostages held by al-Qaeda."
It added: "Our hearts go out to the families of Dr Warren Weinstein, an American held by al-Qaeda since 2011, and Giovanni Lo Porto, an Italian national who had been an al-Qaeda hostage since 2012."
It said two American militants had also been killed. One of them, Ahmed Farouq, died in the same operation that resulted in the deaths of Dr Weinstein and Mr Lo Porto, said the White House. The second, Adam Gadahn, was killed in separate operation.
Reports said the CIA was not aware of the presence of either the hostages or the two US-born militants. Such a claim would remove the need for a special authorisation to target an American citizen.
Mr Weinstein was married with two children. His wife, Elaine Weinstein, released a statement that said the family was devastated by the new that the aid worker "will never safely return home".
"We were so hopeful that those in the US and Pakistani governments with the power to take action and secure his release would have done everything possible to do so and there are no words to do justice to the disappointment and heartbreak we are going through," it said.
The White House said that while the operation that killed the Western hostages had been carried out legally, a review was underway to try and determine what lessons could be learned.
Join our new commenting forum
Join thought-provoking conversations, follow other Independent readers and see their replies