Washington Post and Huffington Post reporters charged for covering last year's Ferguson protests
'If Wesley Lowery and Ryan J. Reilly can be charged like this with the whole country watching, just imagine what happens when nobody is'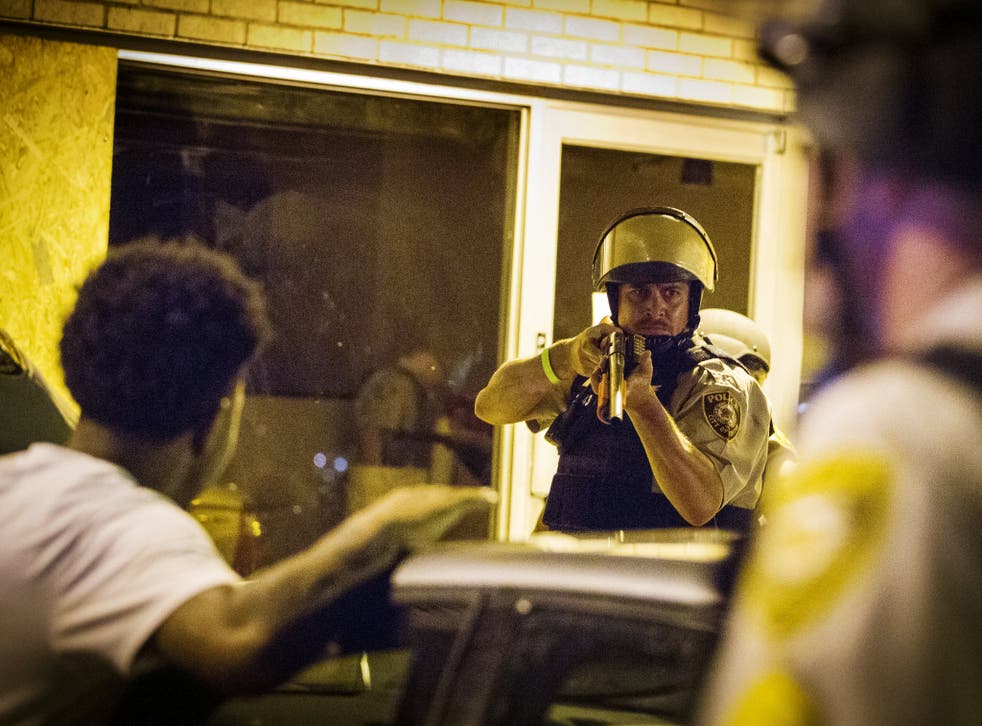 The Washington Post's Wesley Lowery and the Huffington Post's Ryan J. Reilly are both being charged by the St Louis County prosecutor for trespassing and interfering with officer while covering last year's protests.
Both news outlets responded with statements standing behind their journalists who were arrested while reporting inside the local McDonald's on West Florissant in Ferguson, Missouri.
The shooting death of the unarmed 18-year-old Michael Brown drew national attention as he was killed by a white police officer on 9 August 2014. Protests erupted throughout the city, sometimes turning violent, however, a Department of Justice investigation into the Ferguson Police Department found that the police response incited more unrest in the city.

A court summons dated 6 August, a year after the initial arrests, ordered the Mr Lowery to appear in court on 24 August.
Here's Martin Baron, executive editor of Washington Post's statement defending Mr Lowery:
"Charging a reporter with trespassing and interfering with a police officer when he was just doing his job is outrageous," he said on Monday.
"You'd have thought law enforcement authorities would have come to their senses about this incident. Wes Lowery should never have been arrested in the first place. That was an abuse of police authority."
Sarah Glover, the President of the National Black Association of Journalists, also defended Mr Lowery after the news broke.
"Reporters have every right to do their jobs, pursue the truth and publish it," she said in a statement. The release maintained that the organization "encourages local officials to drop the charges filed against Lowery so journalists can operate without fear that doing their jobs will lead to them being jailed."
Here's the Huffington Post's statement responding to the charges against Mr Reilly:
"The Huffington Post condemns the charges filed by St. Louis County against our Justice reporter, Ryan J. Reilly, while covering the protests in Ferguson last year. Ryan has the full support of the Huffington Post in fighting these charges.
"Almost a year ago today, Ryan was working on his laptop in a McDonald's near the protests in Ferguson, Missouri. A crime was committed at the McDonald's, not by journalists, but by local police who assaulted both Ryan and Wesley Lowery of The Washington Post during violent arrests.
"At least we know St Louis County knows how to file charges. If Wesley Lowery and Ryan J. Reilly can be charged like this with the whole country watching, just imagine what happens when nobody is."
Join our new commenting forum
Join thought-provoking conversations, follow other Independent readers and see their replies