Lightning bolt hits Delta Airlines passenger plane in video
Terrifying moment caught on camera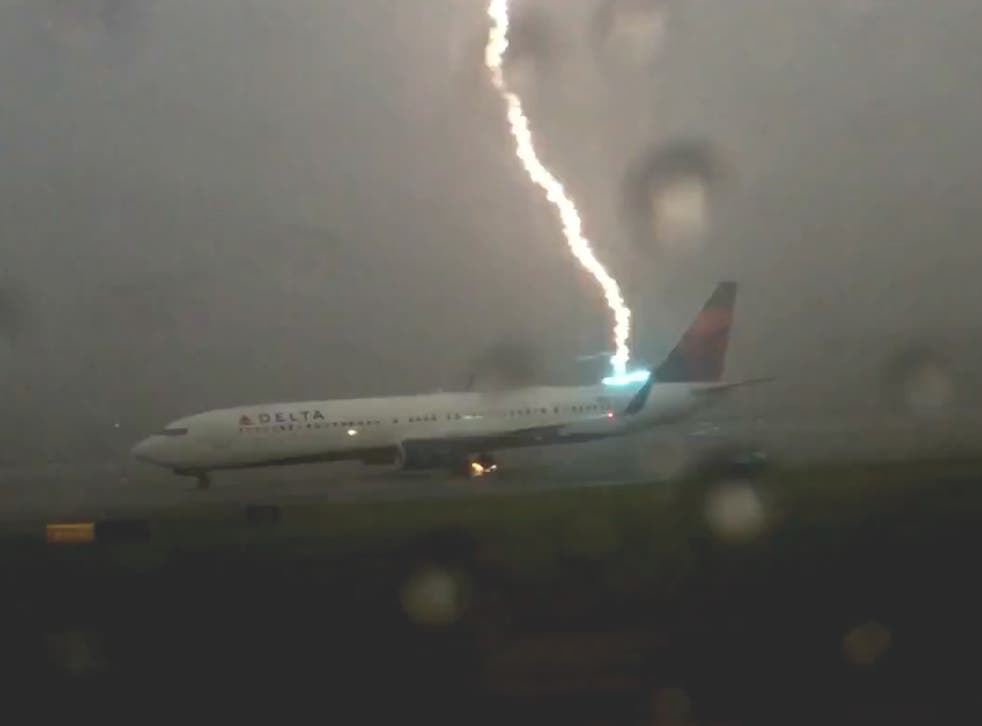 An airline passenger captured the frightening moment when lighting struck a Delta plane on the tarmac of Hartsfield-Jackson Atlanta International Airport in Georgia.
It all had happened when passenger Jack Perkins was filming a line of planes on the tarmac while waiting for a ground hold to lift at the airport. At first he did not realise his perfect shot and only understood the reason for a ground hold moments later all when he looked back at the video.
Watch the lightning strike below.
The video above shows the exact second when lighting hits the plane, next to the tail, under heavy rain.
It's unclear if the 737 sustained any damage or was able to take off after lighting strike, but Perkins certainly was in the right place at the right time to capture this footage.
The last time a plane actually suffered catastrophic damage was back in 1963 when Pan Am Flight 214 was struck by lightning while in a holding pattern.
Join our new commenting forum
Join thought-provoking conversations, follow other Independent readers and see their replies