Watch over 50 dogs take to the waves in the California surfing championship
Dogs were judged based on skill, duration of ride and confidence on a surf board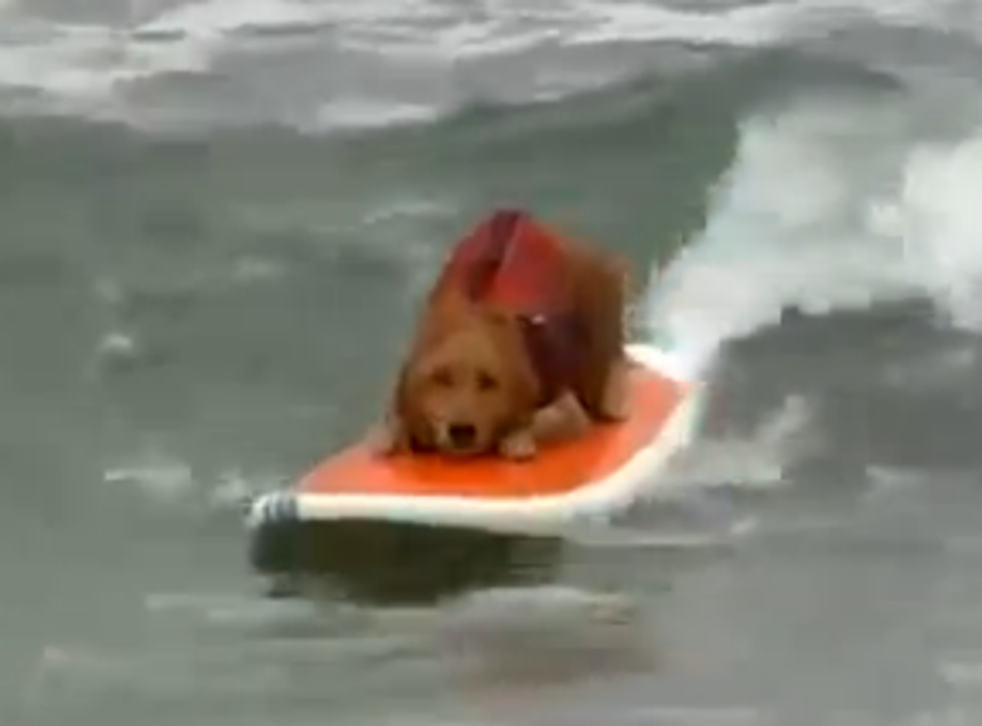 Undeterred by Mick Fanning's very public close encounter with a shark during the J-Bay Open surfing competition, over 50 dogs gave the sport a try at an annual canine competition in California.
The tenth surf dog competition - that took place at Huntington Beach, California - saw canines take place in heats based on their size: extra large, large, medium and small, as well as a tandem competition. Dogs were judged by an expert panel that made their decisions on skill, duration of ride and confidence on a surf board.
Do the dogs enjoy the experience? Well, according to their owners they do. Dan Nykolayko, holding a pet that look fairly nonplussed by the whole situation, said, "I definitely think she has a lot of fun. She's always excited when we come down here. She doesn't run away from the surf board. She's always excited when we get to go hang out on the beach for a day."
James Wall's dog won the competition and he said, "My dog loves the water and she loves surfing, and she loves to lick me," as his canine friend proceeded to lick his cheek during an interview.
Join our new commenting forum
Join thought-provoking conversations, follow other Independent readers and see their replies