Black Lives Matter: Who are the group and what are their aims?
How did the movement spring up, and who is behind it?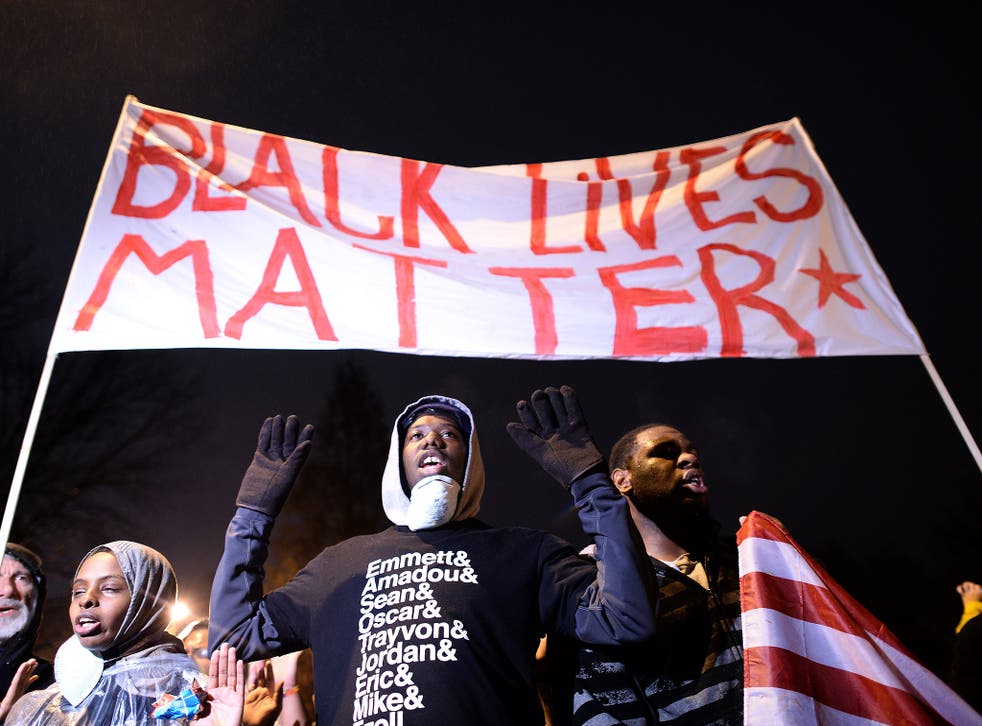 The Dallas shooting in which five police officers were killed by four gunmen happened as people had begun to leave a peaceful street protest.
The protesters had been calling for justice after white policemen shot dead two black men in separate incidents in Louisiana and Minnesota this week.
Following the mass shootings in Dallas, police chief David Brown said one of the suspects who had hidden in a multi-storey car park and was eventually killed by police following a standoff, was "upset about Black Lives Matter".
Mr Brown said: "The suspect said he was upset about Black Lives Matter, he was upset at the recent police shootings. He was upset at white people and wanted to kill white people, especially white officers."
Black Lives Matter has condemned the shootings in Dallas, with a Twitter account affiliated to the movement tweeting: "Black Lives Matter advocates dignity, justice and freedom. Not murder."
What is Black Lives Matter?
Black Lives Matter has been hailed as the birth of a new civil rights movement, and describes itself as a "chapter-based national organisation working for the validity of black life".
Through marches, demonstrations and social media, the movement has successfully drawn global attention to the deaths of black people, most notably at the hands of white police officers in the US.
Since it launched, it has grown to encompass wider social inequality issues faced by black women, black people with disabilities, and the black LGBTQ community.
How has the organisation sprung up?
Black Lives Matter was created in 2012 following outrage at the acquittal of George Zimmerman who had shot dead 17-year-old Trayvon Martin outside a petrol station in Sanford, Florida.
Following the incident, three women founded Black Lives Matter: Alicia Garza, Opal Tometi and Patrisse Cullors.
"I felt incredibly vulnerable, incredibly exposed and incredibly enraged", Ms Garza told the Guardian later. "It was a verdict that said: black people are not safe in America."
Less than a year after Trayvon Martin's death, 18-year-old Michael Brown was shot dead by a white police officer in Ferguson, Missouri. The teenager had been unarmed.
The shooting prompted protests, riots and looting in Ferguson, and galvanised the Black Lives Matter message.
Beyoncé has recognised the movement, and last week issued a statement saying, "we are sick and tired of the killings of young men and women in our communities."
What does the movement want to achieve?
Besides striving for dignity, justice and freedom, Black Lives Matter says it wants to "(re)build the Black liberation movement", and aims to represent those who have been marginalised within previous black liberation movements.
Police officers killed by sniper at protests in Dallas

Show all 20
Recent demands from the movement included space and funding for Black Queer Youth in Toronto.
Join our new commenting forum
Join thought-provoking conversations, follow other Independent readers and see their replies