Trump of the North: Will Canada have its own version of the President-elect in 2019?
As Donald Trump is set to be sworn into office, it seems another business and reality TV personality in the North is determined to follow in the President-elect's footsteps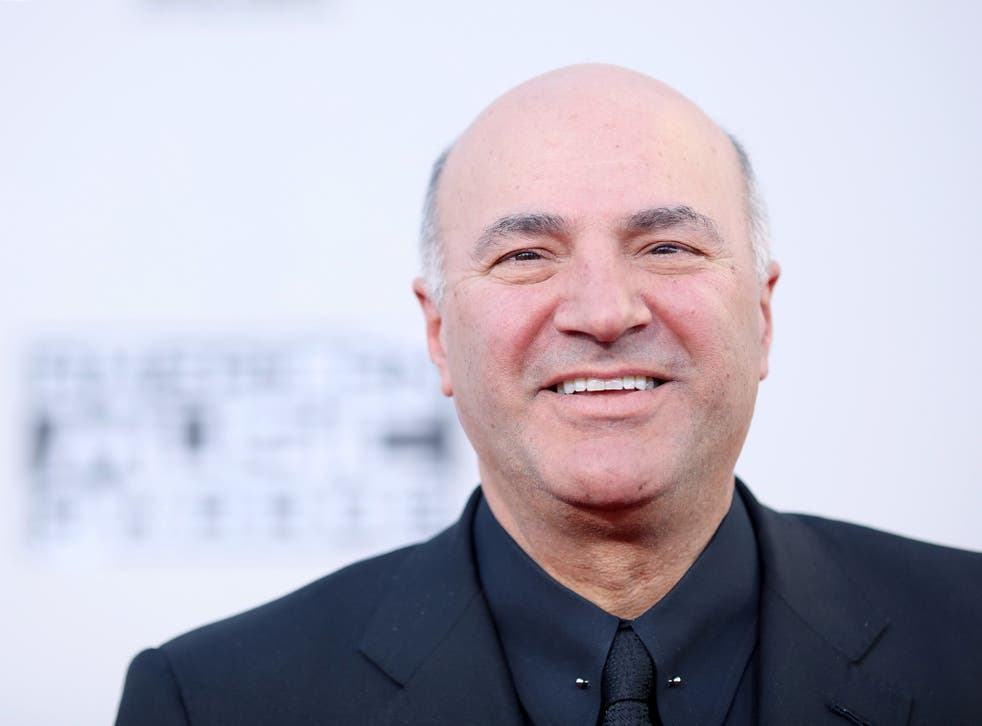 "It's not going to be an election in 2019. It's going to be an exorcism."
Bold, boastful – some might even say "braggadocious" – and armed with a full artillery of one-liners, he's a business magnate and reality TV star who believes he's ready to lead a country.
Sound familiar?
Some are calling Kevin O'Leary the "Trump of the North" – and it's not hard to see why. He's one of the biggest names in Canadian business and has earned celebrity status as the most fiery dragon on CBC's Dragons' Den and as a razor-sharp investor on ABC's Shark Tank. He also believes it's his calling to lead Canada to greatness.
O'Leary, has yet to officially enter the race for leadership of the Conservative Party of Canada, but is expected to formally throw his hat in the ring Wednesday. And the businessman, who is also known across the country as "Mr Wonderful", has not shied away from comparisons between himself and Donald Trump.
"He's the most successful business personality on earth," O'Leary tells The Independent. He has previously said that he "would have voted Trump" himself, in a December interview with Ottawa radio station, 1310 News.
He says he shares common interests with the President-elect, including being "pro-growth and pro-reducing regulations", but, the former Dragons' Den star also warns Trump is ultimately "pro-US" and Canada must "make sure, as the number one trading partner of the US, that we get our fair share".
'Godzilla versus Bambi'
The two countries see roughly C$2.4bn (£1.5bn) of back-and-forth trade each day. But given the precarious future of the North American Free Trade Agreement (Nafta) – which the President-elect declared the "worst trade deal in history" and vowed to either renegotiate or scrap altogether during his election campaign – ensuring Canada doesn't get a raw deal is something the current Prime Minister should be concerned about.
"Trudeau will get walked all over," O'Leary says. "It will be like Godzilla versus Bambi."
Like Trump, O'Leary lacks practical experience in politics, but says he's been "active in economic and fiscal policy for quite awhile". The business owner and investor says Trudeau, on the other hand, lacks the negotiation skills and business savvy Canada will need to stand up to the incoming US President.
"As a taxpayer, I consider every single politician an employee," O'Leary says. "Trudeau is a weak manager leading a weak team of people."
"I'm going to help him find his real calling in life, because it isn't Prime Minister," the Shark Tank star quips.
A recent Ipsos poll suggests that the majority of Canadians would disagree with Mr O'Leary. The poll, published in December, found that 61 per cent of the country's population "approves" of the Liberal government under Mr Trudeau's leadership. The same poll, however, showed that 67 per cent of Canadians feel that the Trudeau government is "more style than substance," a feeling Mr O'Leary believes will only grow over time.
"I think people are starting to see through him right now and they don't like what they see," O'Leary says.
Cross-Atlantic trade deal
Just as the US President-elect seems keen on "quickly" striking a trade deal with the UK , O'Leary says he would be after a similar agreement with Britain.
"Brexit is going to make it better for business in Canada," he says, with an enthusiasm that does not appear to be shared by the Trudeau government.
Thus far, Canada has expressed little interest in a cross-Atlantic deal with the UK. The country's finance minister Bill Morneau had said in an interview with the Financial Times in November that the country's priorities were focused on Nafta and the Comprehensive Economic and Trade Agreement (Ceta) that it recently signed with the EU after nearly seven years of negotiations.
"He's incompetent," O'Leary says of Morneau, in an attack style that bears some resemblance to that of Trump's. "He would be the first guy I would fire".
'There are no walls in my world'
Asked where the parallels between him and Trump stop, O'Leary says he draws a clear line when it comes to immigration policy.
"There are no walls in my world," he says. "I wouldn't exist if there were. I'm the product of Lebanese and Irish immigrants."
The business mogul says if he was elected Prime Minister, he would maintain Canada's "Liberal immigration policities" and would make it a priority to "create a fast-track program to identify anyone from anywhere in the world" who can contribute the country's economy and help them "make a life in Canada".
"If you've got the chops, we want you," O'Leary says. "I will be there with a passport for them and their family". Asked just how many people might benefit from the program, O'Leary says, "We're talking tens of thousands of people".
The business magnate says that, unlike the President-elect, there won't be any controversies surrounding potential conflicts of interest if he ends up running for Prime Minister. He says he is comfortable putting his investments in a blind trust and already has an action plan that would see his "right-hand man", Alex Kenjeev, who he says is a "card-carrying Liberal" take the reigns on his businesses. Kenjeev is already president of O'Leary Ventures, overseeing the Shark Tank star's venture capital business.
Controversial comments
O'Leary also says he doesn't identify with much of Trump's campaign rhetoric and champions Canada's commitment to inclusivity. "If you're LGBTQ, I've got your back. If you want to legalise marijuana, we can do that," he says.
While he falls short of condemning Trump's often inflammatory statements, he says, "I wouldn't do some of the things he does, but he is communicating with the people of America and that's something I do on social media as well."
While O'Leary has yet to launch an official campaign, he's already attracted criticism from fellow Conservative leadership candidate Lisa Raitt, who launched a website earlier this month called StopKevinO'Leary.com. On her website, Raitt brings up controversial comments O'Leary made nearly three years ago on his former CBC series The Lang and O'Leary Exchange. During the programme, he said an Oxfam report revealing that the world's 85 richest people hold the same amount of wealth as its 3.5 billion poorest was "fantastic" news.
At the time, O'Leary had said: "It's fantastic, and this is a great thing because it inspires everybody, gets them motivation to look up to the one per cent and say, 'I want to become one of those people, I'm going to fight hard to get up to the top'." O'Leary has since tried to explain away those comments, telling CBC's As It Happens: "I don't celebrate poverty. That's ridiculous and everybody knows that." He said: "That was about celebrating entrepreneurialism and supporting young people that want to grow companies."
Raitt also took aim at fellow Conservative leadership candidate Kellie Leitch, an MP and former surgeon whose stance on immigration is far more in line with the President-elect's than O'Leary's. Leitch has proposed screening immigrants and refugees for "Canadian values". She also faced strong criticism after sending out an email in support of Trump's US election victory.
In a press conference on 4 January, Raitt called the O'Leary a "TV entertainer with no filter" and accused both the businessman and Leitch of "taking lessons from what we saw in the US election and embracing a style of negative, irresponsible populism."
Asked to respond to Raitt's comments, O'Leary said: "I don't attack any of my fellow candidates," – a clear indication the business shark considers himself part of the candidate pool – and, so far, only plans on going after big fish.
"Justin Trudeau will elect Kevin O'Leary," he says. "He'll do it by screwing up day by day by day."
Join our new commenting forum
Join thought-provoking conversations, follow other Independent readers and see their replies