Witchcraft: Florida woman and sons killed in 'ritualistic killing' linked to blue moon, say police
Police say they have spoken to a 'person of interest' who practises withcraft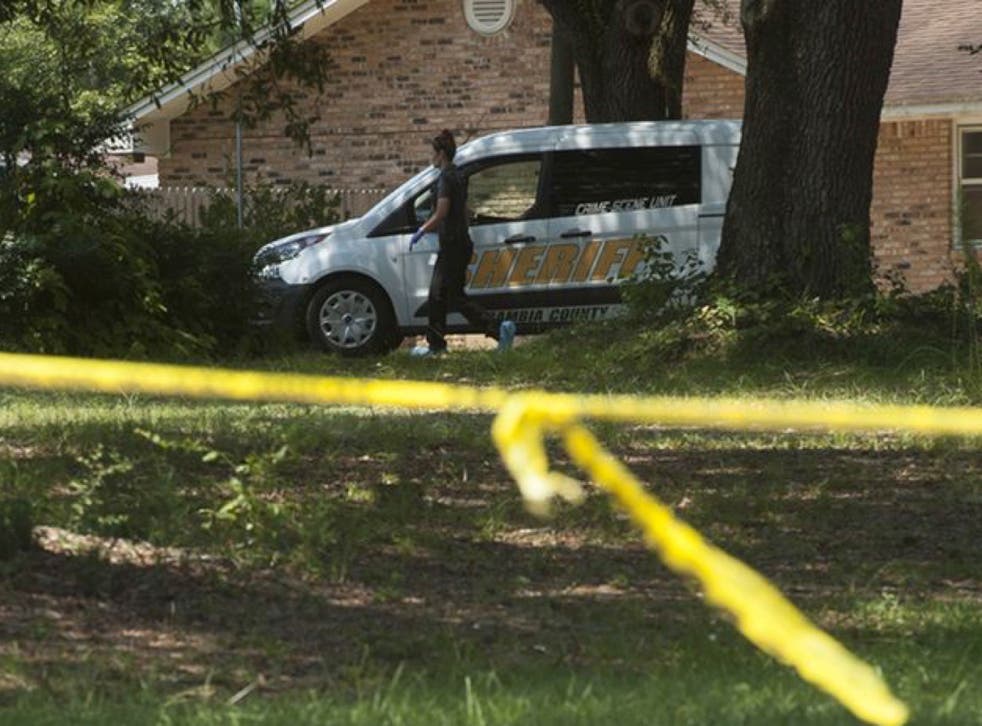 A woman and her two adult sons – one of whom worked for the Department of Homeland Security - were killed in their Florida home in what investigators believe was a ritualistic murder linked to last week's "blue moon".
Police have revealed they believed the deaths of Voncile Smith, 77, and her sons John, 49, and 47-year-old Richard, were the result of someone who broke into their Pensacola home and killed them as part of a witchcraft ritual.
"Initial research has led us to believe it was a ritualistic killing," Escambia County Sheriff David Morgan told a news conference on Tuesday, according to Reuters.
"The method of the murder and our person of interest has some ties to a faith or religion that is indicative of that."
The killings appears to have been part of a witchcraft practice linked to the July 31 "blue moon," a reference to the second of two full moons that appear in a calendar month, the officer said.
"The elements of this case are odd, at best," Morgan said. "We have a very reclusive family. Obviously we've canvassed the neighbourhood, spoken to people who've lived there for years and years. Neighbours have related to us that they've never met members of this family," he said.
All three victims had their throats slit and were bludgeoned with what was believed to be a claw hammer, Mr Morgan said, and Richard Thomas Smith, was also shot in the head, perhaps to incapacitate him before the murders.
Mr Morgan said investigators had interviewed a "person of interest" in the case who is known to practise witchcraft.
Police discovered the bodies after a colleague of Richard Smith at Homeland Security reported him missing from work.
A blue moon is a common nickname for a second full moon within a calendar month. One occurred last Friday, July 31, three days after the Smiths were killed.
The Associated Press reported: "The sheriff did not explain the discrepancy and his office did not return a telephone call seeking clarification."
Join our new commenting forum
Join thought-provoking conversations, follow other Independent readers and see their replies