Woman caught trying to smuggle 2kg of cocaine in fake pregnancy bump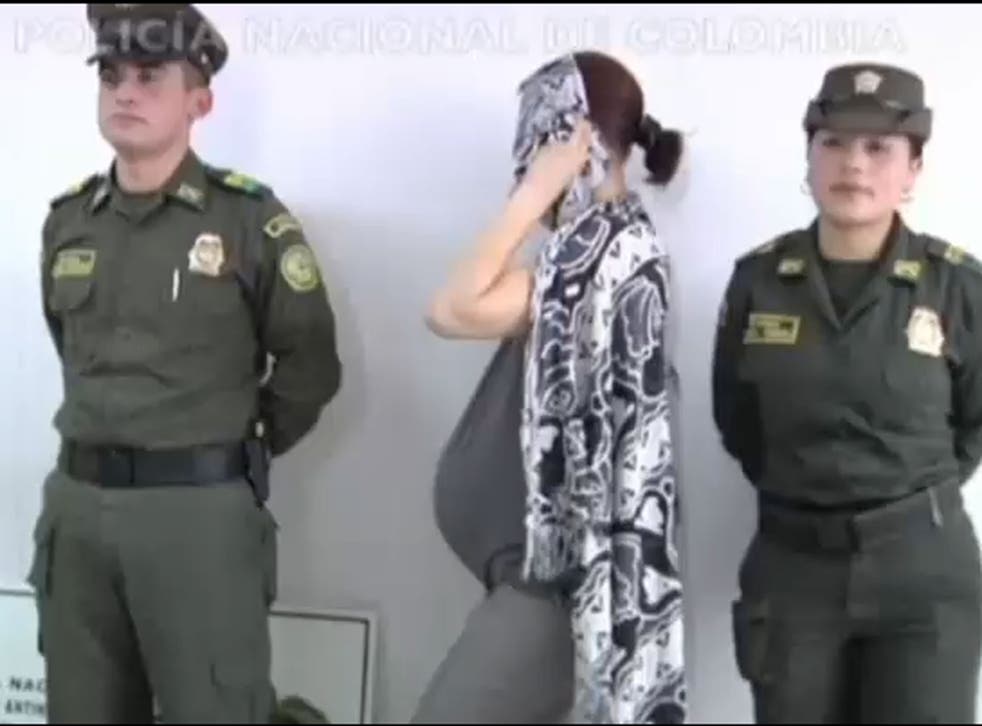 Columbian authorities have arrested a woman for attempting to smuggle two kilograms of cocaine concealed under a fake pregnancy stomach.
The Canadian national was searched by police at Botega's International Airport, after she allegedly reacted aggressively when asked by a security official how far into her pregnancy she was whilst trying to board a flight to Toronto.
The woman then claimed she was seven months pregnant.
Her reaction aroused the suspicion of a female official, who touched her stomach and realised it was "too hard and extremely cold", according to Colonel Esteban Arias Melo, the deputy director of Colombia's police anti-narcotics section.
"[The Canadian] didn't like the question, which made the official suspicious. Instinctively, she [the official] then very delicately touched the lady's belly, realising it was too hard and extremely cold", he said.
Authorities then completed a full body search, leading to the discovery of two sealed bags of cocaine stashed inside a latex stomach, which would have had a street value of $60,000 (£38,000)
She will be charged with drug trafficking, possession and production and faces between five and eight years in prison if found guilty, Colombian police said.
Additional reporting by agencies
Register for free to continue reading
Registration is a free and easy way to support our truly independent journalism
By registering, you will also enjoy limited access to Premium articles, exclusive newsletters, commenting, and virtual events with our leading journalists
Already have an account? sign in
Register for free to continue reading
Registration is a free and easy way to support our truly independent journalism
By registering, you will also enjoy limited access to Premium articles, exclusive newsletters, commenting, and virtual events with our leading journalists
Already have an account? sign in
Join our new commenting forum
Join thought-provoking conversations, follow other Independent readers and see their replies