Woman survives month alone in wilderness by living off 'berries and wild mushrooms'
'The bugs had really been on her and she had a lot of scratch marks'
May Bulman
Tuesday 15 August 2017 12:31 Comments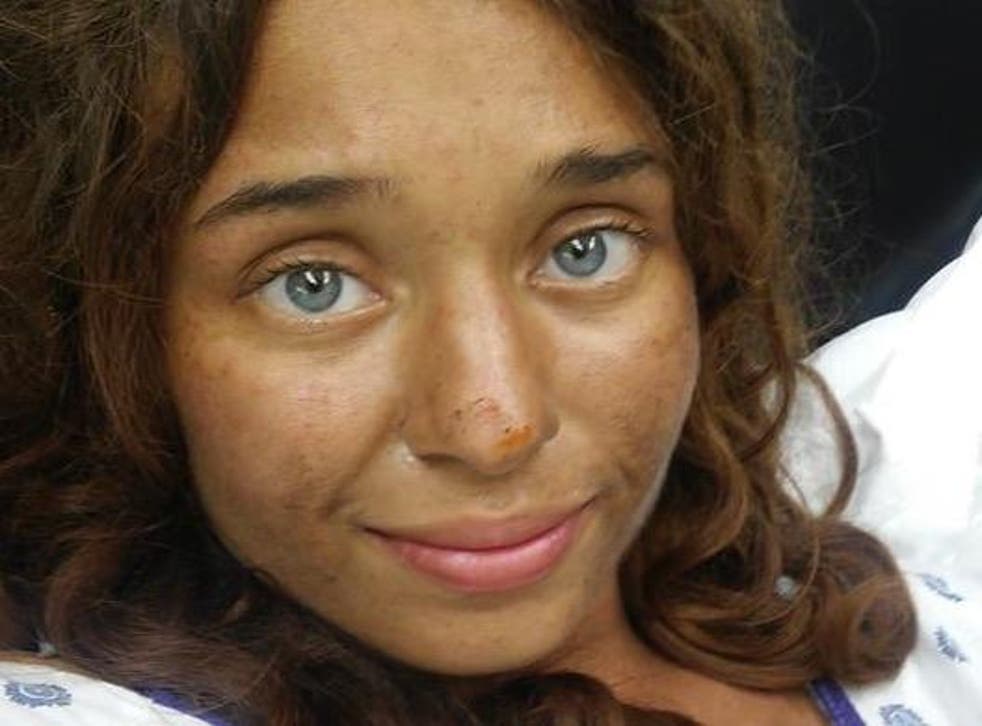 A woman who went missing in the wilderness has been found alive after nearly a month of living off berries and wild mushrooms with no shelter, according to reports.
Lisa Theris, 25 and from Louisville, had reportedly lost 50 pounds and was covered in scratches and bug bites after she got lost amid acres of dense forest in Midland, Alabama without any shoes, phone or bag.
She was finally reunited with her family after being spotted by a motorist on Highway 82 who turned around after seeing "something moving in the bushes" at around 2pm on Saturday, according to WFSA.
Before she disappeared, Ms Theris, a radiology student, had been with two men who later robbed a hunting lodge, investigators said.
She told them she fled from the men because she did not want to be part of the robbery.
Sheriff Raymond Rodgers said: "She's not familiar with this area and apparently on the night she ran, she went into the woods at night and got lost."
He added: "She had been out lost in the woods. She said she was drinking water out of a brook and eating berries and mushrooms. The bugs had really been on her and she had a lot of scratch marks.
"We didn't ask her too many questions. We want to make sure her health is good so we got her on to the hospital. We did not interrogate her at that time."
The investigation into what happened is still ongoing, and officials declined to release any other information at this point.
World news in pictures

Show all 50
Ms Theris's sister, Elizabeth, told WSFA there was "not an inch" of her sister that had not been affected, but said the family was happy and relieved to discover she was alive.
"Words cannot describe the happiness and relief we feel that she has been found and returned to us. We are lucky that she is alive, she is so strong and has made it through so much," she said.
"She is severely weakened, she is in pain, she is emaciated. There is not an inch of her that has not been affected."
Register for free to continue reading
Registration is a free and easy way to support our truly independent journalism
By registering, you will also enjoy limited access to Premium articles, exclusive newsletters, commenting, and virtual events with our leading journalists
Already have an account? sign in
Join our new commenting forum
Join thought-provoking conversations, follow other Independent readers and see their replies