Woman calls off her wedding but throws reception for homeless families
'I started feeling really sick about just throwing away all the food I ordered for the reception'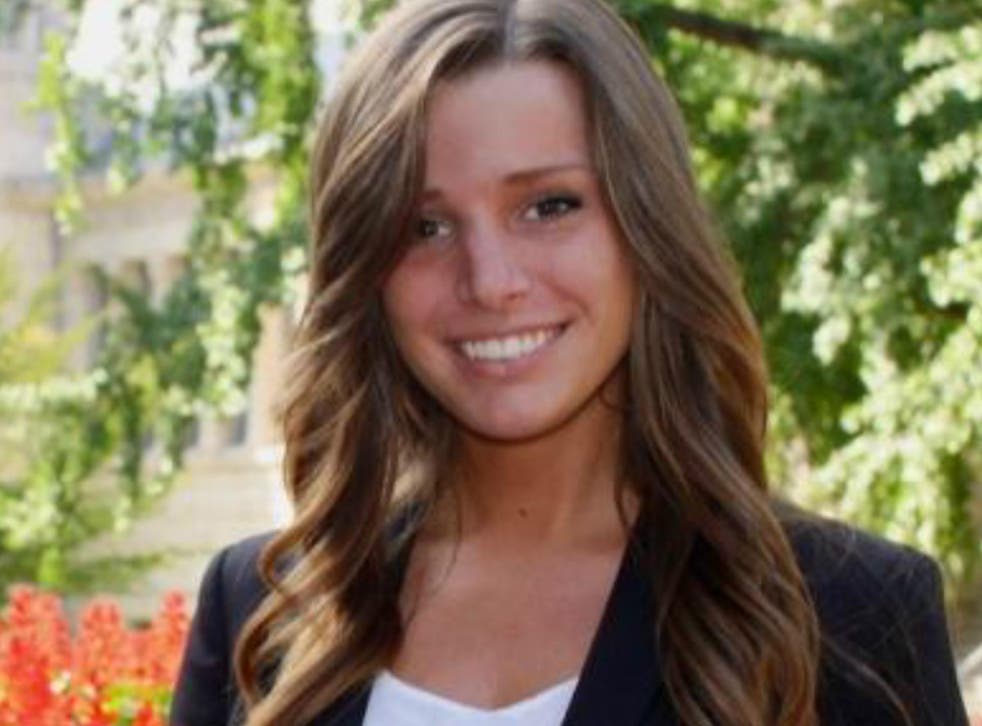 A "devastated" bride-to-be has cancelled her wedding, but instead of throwing away all the food, she has kept the bookings for the reception and invited homeless families to attend.
Sarah Cummins, 25, of Indiana had been planning her "dream" $30,000 wedding for nearly two years, saving and working overtime to make it a reality.
Though Ms Cummins preferred not to say why she called off the nuptials, she told the Indianapolis Star newspaper, "it was really devastating to me. I called everyone, cancelled, apologised, cried, called vendors, cried some more, and then I started feeling really sick about just throwing away all the food I ordered for the reception."
She was left with a non-refundable booking at the Ritz Charles hotel in Carmel, Indiana as well as a plated dinner for 170 guests.
Working with the hotel's event planner, Ms Cummins is rearranging the tables at the reception so there is no head table for the couple or gift and cake tables. But, she wanted to serve the wedding cake to guests.
According to the Indianapolis Star bourbon-glazed meatballs, goat cheese and roasted garlic bruschetta, chicken breast with artichokes and Chardonnay cream sauce are also on the menu.
The causes of homelessness

Show all 7
Ms Cummins rang up the local homeless shelters in Indianapolis and Noblesville to invite residents to the party.
Cheryl Herzog of the Dayspring Center shelter said she "was so touched that Sarah had taken a painful experience and turned it into a joyful one for families in need".
Ms Cummins also took the care to arrange transportation for her reception guests and, if she's feeling up to it, will stay through the dinner after she, her mother, and a few bridesmaids arrange her handmade centrepieces on each of the tables.
Despite the generous gesture, Ms Cummins she did not feel that she was being particularly altruistic but was glad to have "some kind of happy memory to pull from" after working weekends and overtime to pay for it. Her ex-fiance reportedly agreed it was the right thing to do.
In fact, planning the reception has been a good distraction from Ms Cummins' pain at the end of her relationship.
She will soon be heading on her honeymoon to the Dominican Republic for a solo adventure before returning to her graduate studies in pharmacy at Purdue University.
Join our new commenting forum
Join thought-provoking conversations, follow other Independent readers and see their replies