World Cup 2014: 'Hacktivist' group Anonymous plan cyber-attack on World Cup sponsors
Member of the group says they have written up a hit list that includes Coca-Cola, Budweiser and Emirates Airlines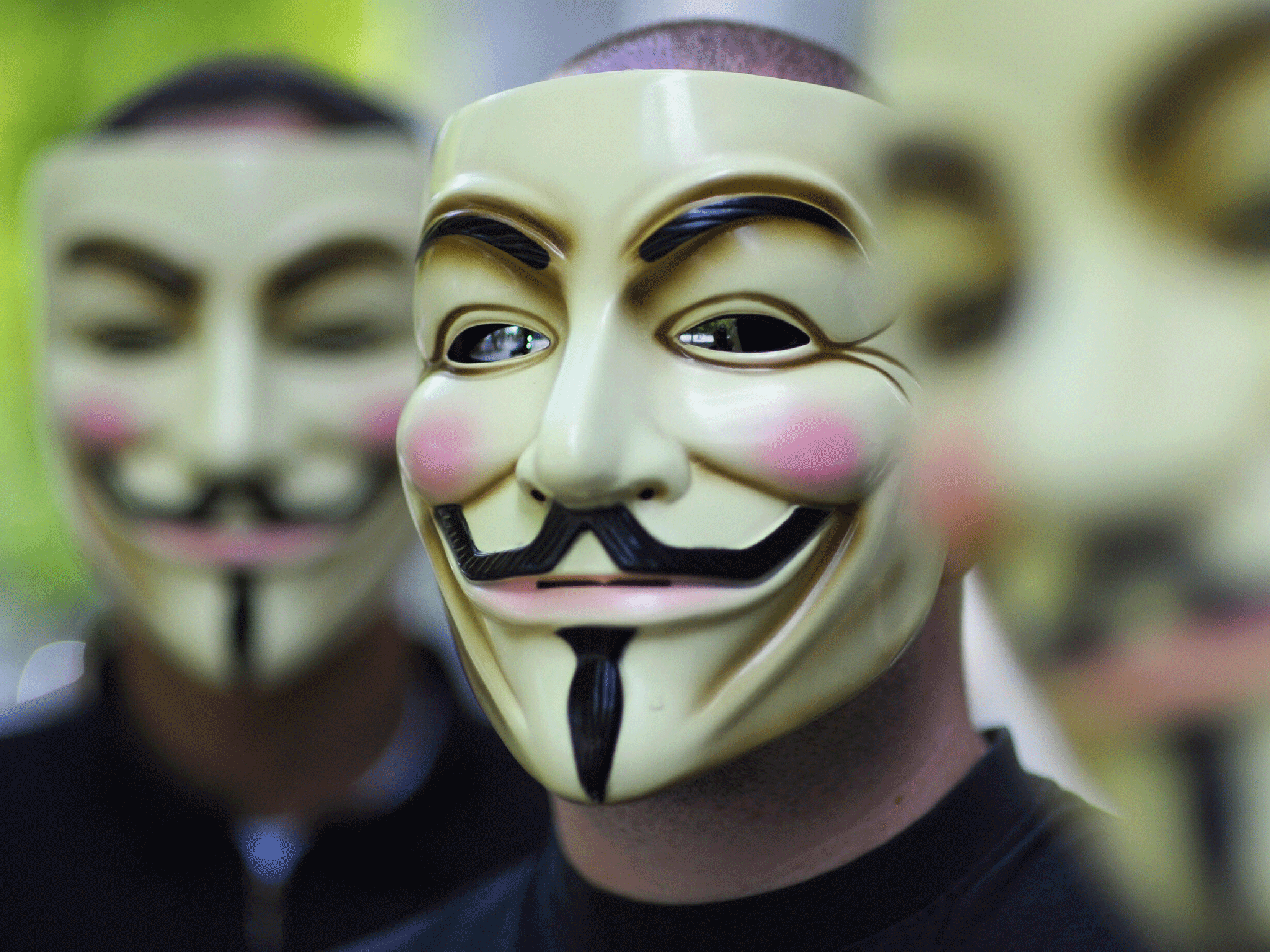 International 'Hacktivist' group Anonymous have announced they are preparing a full scale cyber-attack on the World Cup's corporate sponsors during the tournament that starts in two weeks.
In an interview with news agency Reuters, one masked member of the group who called himself Che Commodore, said that preparations for a wide-scale campaign had already begun.
Despite not revealing his identity or there being any proof of Commodore's connection to the hacking group, the Commodore had comprehensive knowledge of the activities of the international hacking group and gave Reuters a detailed blueprint of the companies the group intended to target.
In pictures: Protests against the World Cup 2014 in Brazil

Show all 20
"We have a plan of attack," Commodore told the agency "We have already conducted late-night tests to see which of the sites are more vulnerable… This time we are targeting the sponsors of the World Cup."
These sponsors have been written up on a hit list and include major corporations such as Coca Cola, Budweiser, Emirates Airlines and Adidas.
According to Commodore, one of their tests earlier this week saw the group hack into the Brazilian Foreign Ministry's server and leak dozens of confidential documents.
Commodore said the hacker AnonManifest used a Trojan virus to get into the Foreign Ministry's databases and steal the email accounts of several diplomats.
Native Brazilians protest against the FIFA World Cup 2014

Show all 11
In total, claimed Commodore, 333 documents were released - the biggest cyber-security breach in Brazil since it was found the NSA had accessed President Dilma Roussef's email account.
In response to the claims, a Foreign Ministry official told Reuters that only 55 email accounts were hacked and the only documents that were obtained were attached to emails and those from the ministry's internal document archive.
The group, which use their hacking skills to take action against social injustice, are thought to be angry at the Brazilian government's decision to finance the football tournament at cost of millions, even though many of Brazil's citizens are unable to gain access to many basic services.
While the country has been beset with anti-World Cup protests across its major cities this is the first known case of high level hacking being used to attack the government.
It is believed the attack will be through Distributed Denial of Service, which sees a number of compromised systems attack a single target until the system becomes overloaded and has to shut down.
Despite members of the group being arrested in the past, it is said the informal and non-hierarchical structure of Anonymous makes it very hard for authorities to trace its members.
Join our new commenting forum
Join thought-provoking conversations, follow other Independent readers and see their replies