WWE wrestles with mystery of anonymous Reddit user 'Dolphins1925' who predicted 38 winners in a row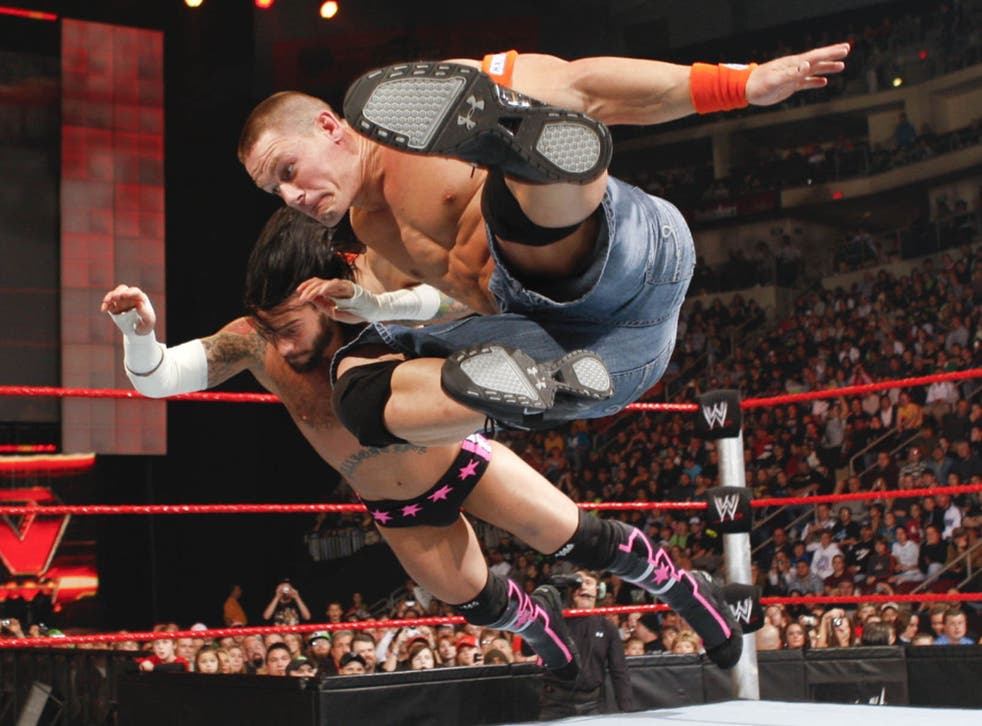 If you ever saw Hulk Hogan beat "Rowdy" Roddy Piper, you'll know that pro wrestling is nothing if not predictable. But even fans who keep a ringside eye on their muscle-bound heroes would struggle to forecast the outcomes of 38 straight WWE (World Wrestling Entertainment) bouts in a row.
That is what a Reddit user, known only as "Dolphins1925", has done, allegedly with the help of a WWE insider, provoking an online manhunt to discover his or her true identity.
Dolphins1925 joined the social news website's pro wrestling forum r/SquaredCircle in February, just in time to take part in a " prediction series" launched by another Redditor, who asked fellow users to pick the winners of a pay-per-view television wrestling event called "Elimination Chamber".
Making predictions minutes before the action began, Dolphins1925 wrote: "I will win this guaranteed… I know all the winners."
The predictions were right and the Reddit user went on to name all of the victors at three subsequent pay-per-view spectaculars, including last weekend's "Money in the Bank" event. The mysterious Redditor now has a 100 per cent prediction record for 38 matches, an all-but-impossible feat for someone without inside knowledge.
Dolphins1925 has written that he or she is merely a fan who gets information from a well-positioned source within WWE. The account has been used solely for its forecasts, so there are precious few clues to its holder's identity. Dolphins1925's predictions present a problem to the wrestling establishment, which describes itself not as a sport exactly, but as a "sports entertainment", whose storylines are guarded closely. The spoilers are a threat to its audience numbers, not to mention advertising dollars. WWE's weekly TV show, RAW, draws four million viewers.
In recent years, pro wrestling has also attracted gamblers, though bookmakers cap their maximum bets low to avoid falling victim to leakers like Dolphins1925. In response to the uncannily accurate predictions, most bookies have temporarily removed WWE odds from their websites. Perversely, Dolphins1925 claims his or her actions are an attempt to embarrass WWE, forcing the company to take stricter measures to prevent such spoilers being leaked.
The Reddit user wrote: "I am just a WWE fan, and I am getting my information from a source who has VERY credible inside information... We both feel that I should continue to share this information until it garners the attention of WWE... These people whom are leaking this information are profiting off it at the expense of the WWE, the fans and the integrity of the product. I am hoping to put an end to WWE insiders leaking PPV outcomes."
On Monday, WWE told sports website Deadspin: "We may have a modern-day Nostradamus on our hands. We might have to monitor these posts in advance of our next pay-per-view to see how good he or she really is."
---
WWE wrestlers who headed for Hollywood

Show all 6
Join our new commenting forum
Join thought-provoking conversations, follow other Independent readers and see their replies