You're evicted! Hundreds displaced from favela as Rio builds up to Olympics
Donald Trump's luxury towers to be latest edition to Brazilian city's skyline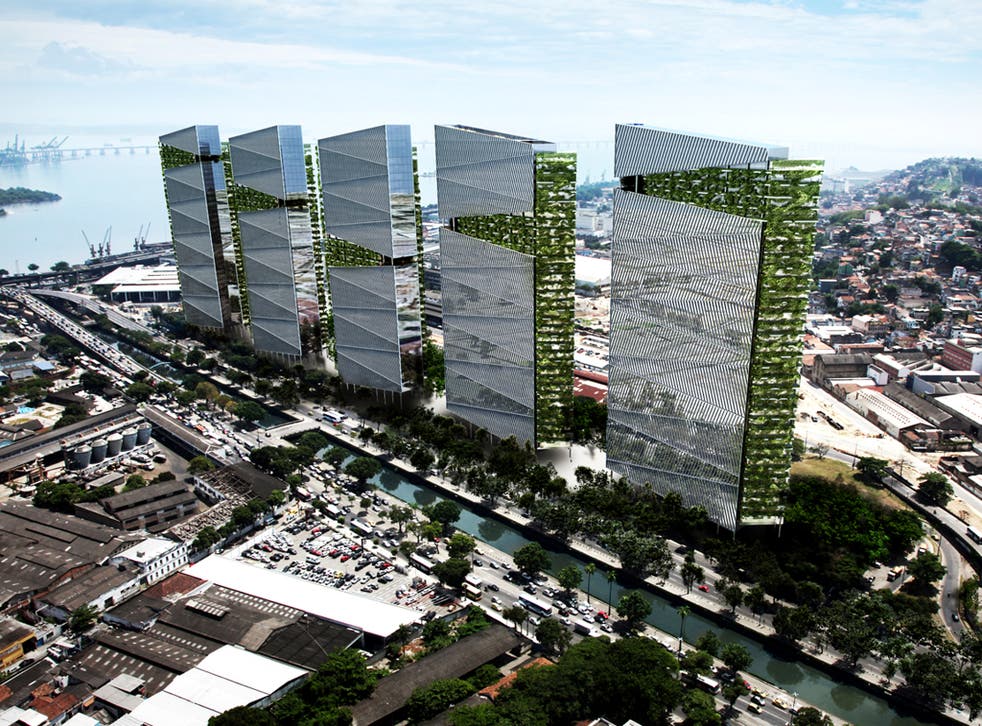 Billionaire property tycoon Donald Trump has announced plans for the largest office complex in Brazil as part of the controversial redevelopment of Rio de Janeiro ahead of the 2016 Olympics.
The 66-year-old entrepreneur announced his first foray into the Brazilian market with plans for five luxury 38-storey office blocks in a run-down former port area on the eastern coast of the city.
His son Donald Trump Jnr, who represented his father in Rio yesterday, said the family conglomerate was "bringing a Trumpesque flair" to Brazil.
Trump Towers Rio, which according to its developer, MRP International, will be worth up to £2bn when complete, will take advantage of a multibillion-pound initiative to develop Rio's Porto Maravilha with a new transport system, drainage and telecoms network funded by a public/private partnership.
But the Porto Maravilha makeover, which is backed by the Mayor of Rio, Eduardo Paes, has been criticised over its displacement of hundreds of families in the city's first favela, which borders the area.
Residents have reportedly returned from work to Morro da Providencia to find their homes marked with spray paint for demolition to allow a cable car to be built over the slum as part of the works. More than 1,000 people are expected to be evicted by the authorities. One resident, Jailce Felix dos Santos, whose house was one of those marked with the initials of the Municipal Housing Secretariat, told IPS news agency last week: "It's depressing. Many people have fallen ill. Arriving home and seeing those letters and knowing that your house is marked for demolition is terrible."
The community has accused the government of failing to consult it, claiming the only public meeting that was held was to inform them of their removal. But Trump Jnr dismissed concerns for locals, including those in the favela, which has its roots in the late 19th century, when war veterans were left to settle on the hillside overlooking the port.
"Conflict is one of those things that, when there's a vocal minority, obviously that becomes a big problem and you know, when Trump is involved, that becomes a great story," he said.
"What this will do for Rio is going to be so positive that any rational individual will realise this will totally outweigh any of those negatives.
"It's an industrial area that no one wanted to touch for years and years and years – if problems come out of the woodwork, where were they for the last 20 years? Where are their dollars coming in to invest and try to reinvigorate the area?"
Work on the first two towers, which will stand 150m tall, is due to start before the end of 2013 and be ready for the Olympics in 2016.
Mr Paes rejected any suggestion that the development would have negative consequences, claiming the project would preserve areas of historical and cultural importance.
"This is the Rio we want, this mixture of major developments of the magnitude of Trump Towers, coexisting with the reality of Rio de Janeiro with the favelas," he added.
Join our new commenting forum
Join thought-provoking conversations, follow other Independent readers and see their replies