Afghan president awards 'hero' soldier 'new home' following Taliban attack on parliament
Soldier, named as Esa Khan, was personally commended by Ashraf Ghani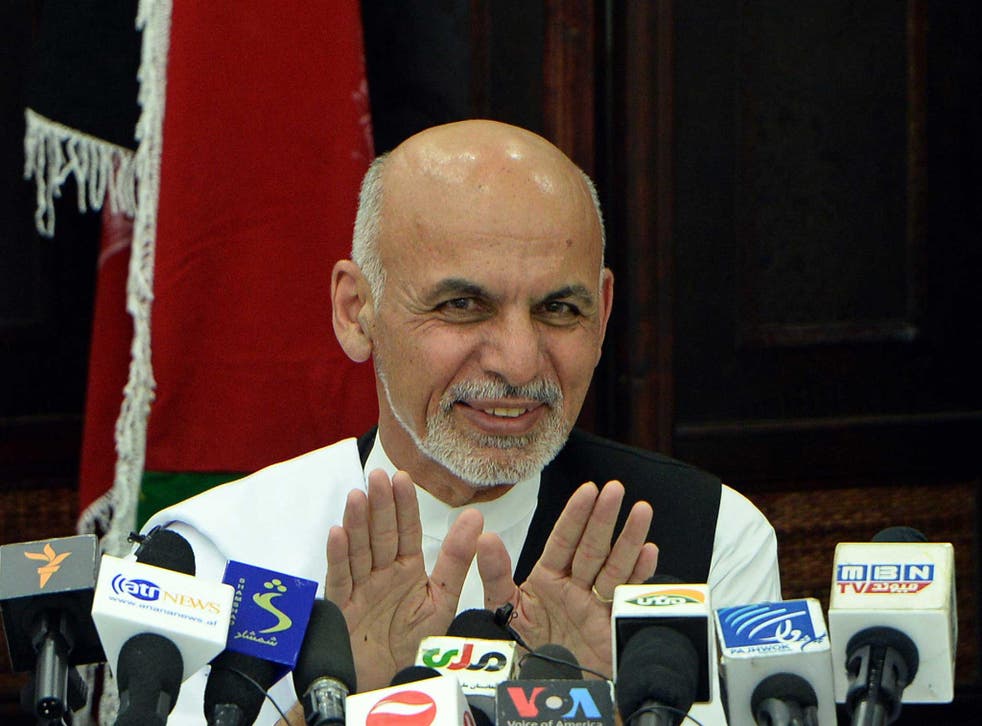 Afghanistan's president has given a soldier who defended the national parliament from Taliban gunmen yesterday a new home in recognition of his actions.
Ashraf Ghani recognised Esa Khan's "resolve and heroism" during a meeting earlier today in the presidential office and reportedly awarded him a "new home".
Mr Khan was allegedly on-duty yesterday when six armed militants laid siege to the Kabul parliament, killing two people and injuring 31 others – including two women and two children – after a seventh detonated a car bomb outside the building.
All six gunmen were eventually overcome and killed after a two-hour battle.
Details surrounding Mr Khan's actions remain unclear but social media posts following the attack appear to indicate that many Afghanis are accepting him as a much needed hero following the attack.
It is the latest attack by the Taliban suggesting the nation may be spiralling out of control once again.
Afghanistan's security forces are facing increasing pressure from the extremist militants following the withdrawal of the majority of Nato troops.
Earlier this week Afghanistan's United Nations ambassador Zahir Tanin claimed that his country's security forces were facing an "unprecedented convergence" of Taliban militants.
The top 20 most dangerous cities in the world

Show all 24
"Our estimate is that there are more than 7,000 foreign terrorist fighters" in Afghanistan he told the UN Security Council. He added that the commitment of the Afghan soldiers was "beyond question".
The Afghan National Army (ANA), which has borne much of the brunt of the Taliban's resurgence, has often been criticised for corruption and inefficiency. A Spectator article in May of this year noted some troops had not been paid in nine months.
Additional reporting by Associated Press
Join our new commenting forum
Join thought-provoking conversations, follow other Independent readers and see their replies