Afghan Taliban commander shot dead by woman 'for invading her privacy'
Another Taliban militant was injured in the incident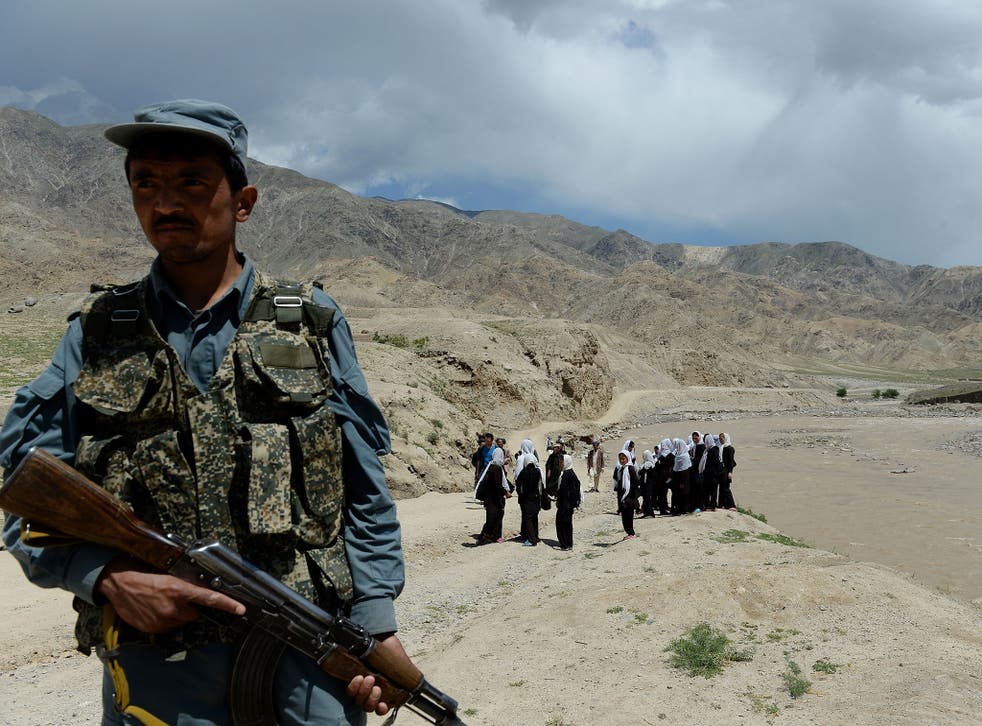 An Afghan woman has shot dead a Taliban commander after he tried to enter her home.
Another Taliban member was injured after the unnamed woman opened fire on the militants.
Provincial police spokesman Jawed Basharat said the incident occurred in the Khwajah Bahauddin district of Baghlan province last week, according to Afghan news agency Khaama Press.
The dead Taliban commander has not yet been identified.
Provincial police Chief General Ewaz Mohammad said that the man had tried to enter the women's house which - without consent - is considered a "serious breach of privacy by the Afghans," Khaama Press reports.
It is not yet known what became of the woman, but the Taliban has not commented on the incident.
It is not the first time an Afghan woman has taken up arms against the Taliban, who follow a strict interpretation of Islam.
In November 2014, in the western Farah province, a woman named as Reza Gul killed more than 20 Taliban militants after they shot her police officer son dead, Press TV reports. She was later herself killed following a fire fight.
World news in pictures

Show all 50
Baghlan province has become a tense region of Afghanistan, which has seen fighting between Afghan National Army and Taliban militants in recent months, as the Taliban have spread from their traditional strongholds in the south and east of the country.
Last week, 31 militants were killed in military operations in Baghlan and nearby Kunduz province.
In July 2015, more than 20 people were killed at a wedding in the Deh Salah district of Baghlan after a fire fight broke out.
Afghanistan has faced continuing instability since the US-led invasion of the country in 2001, in which the Taliban regime was overthrown.
However, the Taliban have since led a guerrilla campaign against both coalition forces and successive Afghan governments.
Join our new commenting forum
Join thought-provoking conversations, follow other Independent readers and see their replies