'Bandit King' jailed for life in China's biggest bribes scandal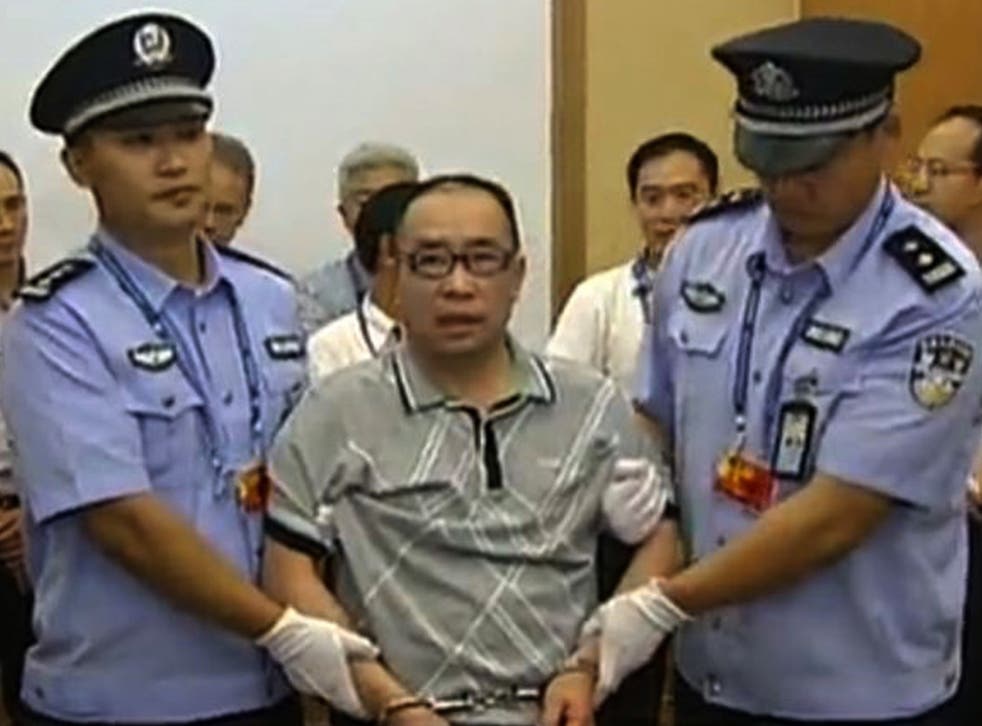 At its peak in the 1990s, Lai Changxing's smuggling empire transported chemicals, cooking oil, tobacco and cars. He had hundreds of police, customs officers and government officials on his payroll in the southern port city of Xiamen, which he ran like his own personal fiefdom.
But the law finally caught up with Lai: he was sentenced yesterday to life in prison for smuggling and bribery in a corruption case that reached into the highest echelons of the Communist Party and involved a 12-year extradition battle with Canada.
"The crimes involve massive sums and particularly serious circumstances," court officials told the Xinhua news agency.
Between 1995 and 1999, Lai's company, Yuanhua, oversaw the smuggling of £2.64bn worth of goods, officials said, with the loss in revenues to Chinese customs estimated at £1.36bn.
Despite some public anger that the crime boss was apparently operating with impunity, Lai cultivated the image of a Chinese Robin Hood, and was often referred to as the "Bandit King". In his heyday he built football stadiums and handed out wads of cash to the poor.
But following an investigation he fled China, initially heading to Hong Kong and arriving in Canada in 1999. The extradition battle was drawn out because Lai claimed he would be tortured and executed amid fears that he might implicate senior officials. He was finally extradited to China last year after Beijing promised that he would not face execution.
Among the high-profile figures caught up in the scandal were Li Jizhou, China's former vice-security minister, who was given a suspended death sentence, the deputy mayor of Xiamen, and the wife of Jia Qinglin, the Fujian province party secretary until 1996 and an ally of then-president Jiang Zemin.
By some estimates, more than 500 senior officials have been implicated in Lai's activities. About 300 have been convicted, 14 were sentenced to death and another seven were summarily executed. Others committed suicide.
In July last year the People's Daily called it the biggest economic crime since the founding of the People's Republic in 1949.
Fighting corruption has become a priority for the Communist Party, as it is regularly cited as the issue that most angers the population, and Lai's conviction is being depicted in the state media as an example of the Party's progress in the battle.
Join our new commenting forum
Join thought-provoking conversations, follow other Independent readers and see their replies