Bangladesh secular blogger Niloy Neil hacked to death by gang in fourth killing of its kind this year
Niloy Chakrabarti was killed when a gang brandishing machetes broke into his apartment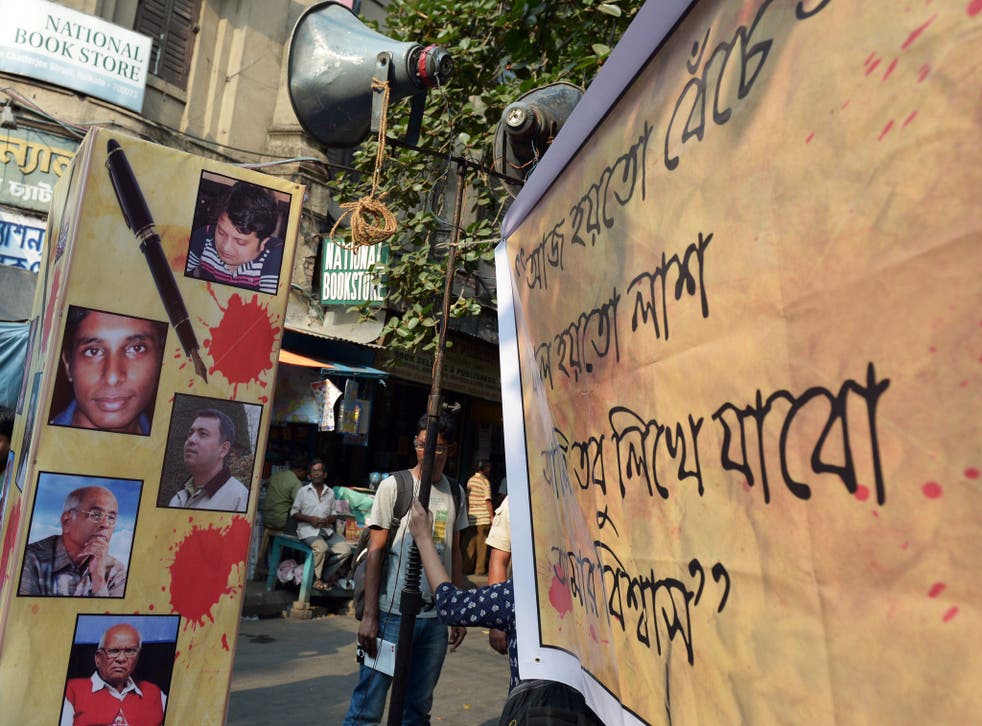 A secular blogger has been hacked to death at his home in Dhaka, Bangladesh by a gang armed with machetes, an activist group and police have said, making it the fourth killing of its kind in the country this year.
Niloy Chakrabarti, who blogged under the alias Niloy Neel, was killed when the gang broke into his apartment, according to the Bangladesh Blogger and Activist Network.
Imran H Sarker, head of the network, told news agency AFP: "They entered his room in the fifth floor and shoved his friend aside and then hacked him to death. He was a listed target of the Islamist militants."
Police have confirmed that Chakrabarti was murdered by a group of six people in the capital's Goran neighbourhood.
They currently have no details about background of the group or the motive behind the killing.
Police said that six people knocked on Chakrabarti's door saying that they were looking to rent a flat, AFP reported.
Two of the gang then took Chakrabarti into a room and slaughtered him.
According to reports, his wife was also present in the flat but she was confined in another room.
Chakrabarti is the fourth secular blogger to be killed in the Muslim-majority nation since February.
Avijit Roy, a Bangladeshi-born US citizen, who was a writer and moderator for blog site Mukto Mona or Freethinkers which, according to India Today, endorsed rationalism and opposed fundamentalism, was hacked to death in Dhaka in February.
Ananta Bijoy Das who also blogged for the same website was attacked by a group brandishing machetes on 13 May in Sylhet, north eastern Bangladesh; and Washiqur Rahman, 27, was hacked to death in Dhaka in March.
A militant group known as the Ansarullah Bangla Team was banned by Bangladeshi authorities in May after being linked to the three murders by police.
It became the sixth Islamist group to be outlawed in Bangladesh.
The country ranks 146 out of 180 countries on the press freedom index by Reporters Without Borders.
Join our new commenting forum
Join thought-provoking conversations, follow other Independent readers and see their replies