British groom detained in Sri Lanka has been arrested and tortured, say family
Velauthapillai Renukaruban was travelling to the country for an arranged marriage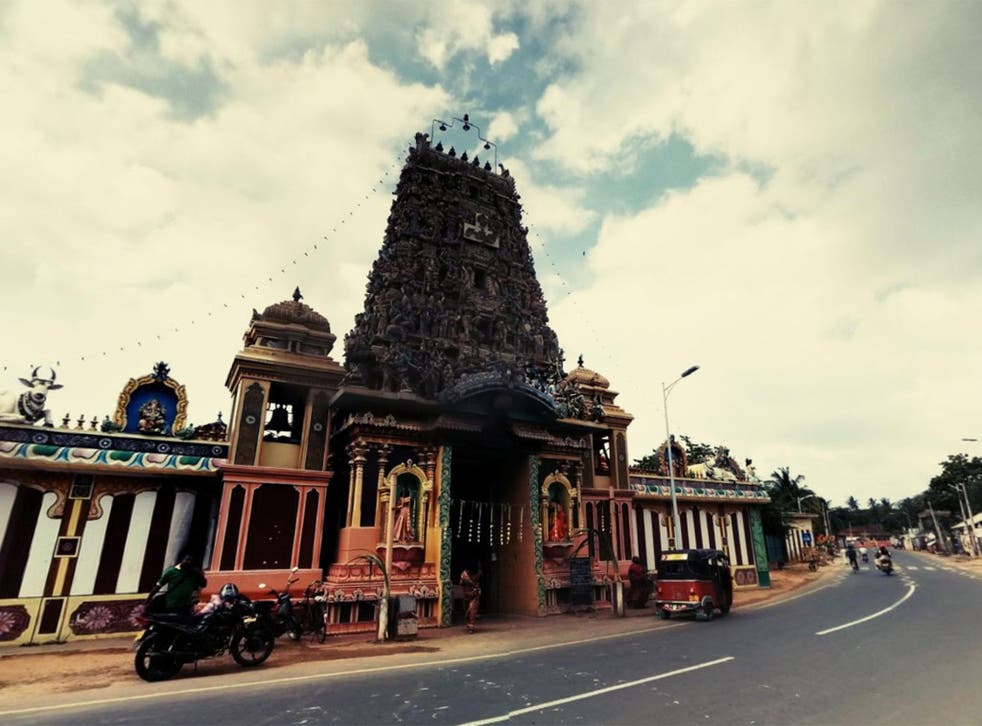 A British man of Tamil heritage has been detained in Sri Lanka under false charges and has been tortured, according to his lawyers and family.
Velauthapillai Renukaruban, 36, a British citizen who lives in west London, was arrested soon after arriving back in his native country for an arranged marriage, The Guardian reported.
But Mr Renukaruban, who has in the past reportedly associated with the Tamil Tigers militant group LTTE, was arrested on "baseless" assault charges, his lawyer said.
His family claimed he was abruptly beaten by two men in the street in the northern and strongly Tamil town of Jaffna, then kidnapped and taken to prison where he was tortured and falsely charged with assault. They were told by lawyers he had injuries that were consistent with torture.
The Foreign and Commonwealth Office (FCO) confirmed to The Independent that "we are providing support to a British man who has been detained in Sri Lanka and are in close contact with local authorities to regularly check his welfare is being maintained while he is in prison".
They were not able to comment on the allegations that Mr Renukaruban had been tortured.
His lawyer, Anton Punethayanagam, told The Guardian: "The criminal charge upon our client is baseless as the purported complainant is in exile. He did not appear at all and this proves that the police are pursuing a false charge in his name. Our client was never involved in such an assault and we have evidence to confirm this."
World news in pictures

Show all 50
Mr Punethayanagam added that he had secretly taken photos of Mr Renukaruban's apparent injuries while he was in hospital.
The Independent was not able to contact Mr Renukaruban's family on Saturday. However, his sister Velauthapillai Lalitharuby, who also lives in London, said: "If someone is arrested on suspicion of having committed a criminal offence in Sri Lanka, a warrant should be produced. But in my brother's case, no warrant was shown."
She continued: "My brother and I are very close. He does a lot to look after me. I have been crying since I found out that he has been arrested. I just don't know what to do. I have contacted everyone I can think of to try to get him released and returned to the UK – the Foreign Office and local MPs.
"I haven't slept since I found out that he had been arrested. I'm so afraid of what might happen to him. I won't be happy until he is safely back in the UK."
Since 1976, the Tamil Tigers have aimed to create a separatist Tamil state in Sri Lanka, but conflict with the government led to a protracted and bloody civil war in which human rights violations were committed by both sides. The group was decisively beaten by the Sri Lankan government in 2009.
Join our new commenting forum
Join thought-provoking conversations, follow other Independent readers and see their replies