British pair may face firing squad during new 'wave' of executions in Indonesia
A grandmother and a father may be among 16 executed after Ramadan ends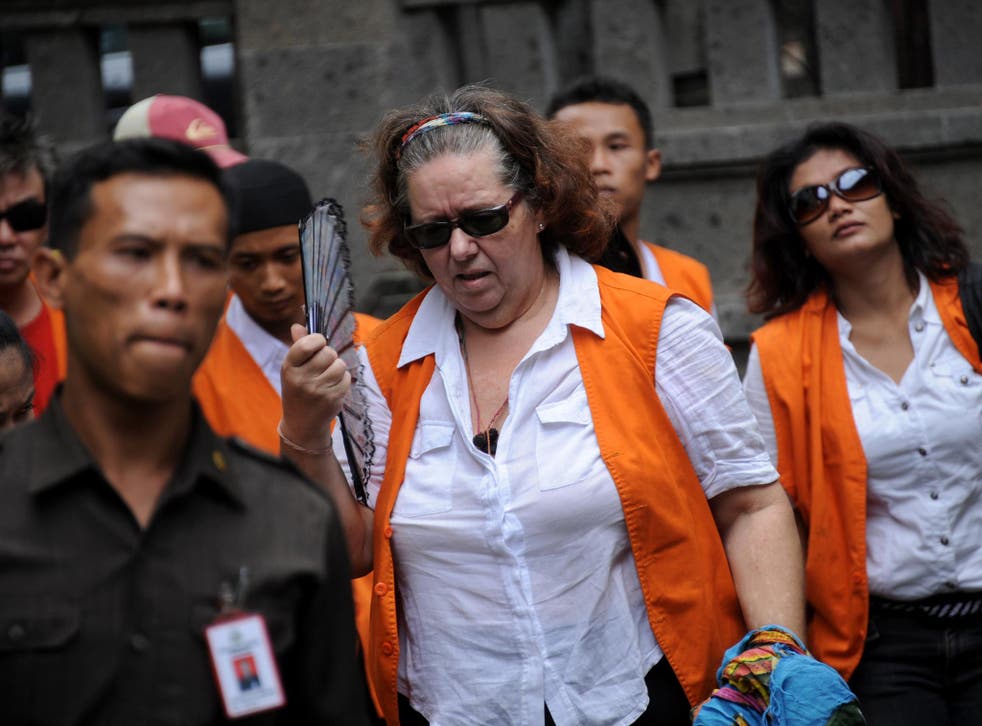 Indonesia is to perform a wave of executions after the end of Ramadan, meaning two British people on death row may face the firing squad sooner than expected.
The country's government announced it plans to put 16 convicted prisoners to death after Eid holiday in early July, the first executions since the start of a hiatus in April last year.
Lindsay Sandiford, a grandmother from Teeside convicted of trafficking cocaine with a street value of £1.6 million, was given the death penalty in August 2013 and remains on death row.
A British man was also convicted for smuggling drugs into the country and has been in custody since September 2012.
It is not yet clear whether the pair will be among the group of prisoners executed next month.
A spokeswoman from the Foreign & Commonwealth Office told the Independent: "We oppose the death penalty in all circumstances and have made repeated representations on the issue to the Indonesian government at the highest levels."
Mohammad Rum, spokesman for the Indonesian attorney-general, told AFP the executions would take place soon but refused to specify who would face the firing squad or on what date.
"We could not do it earlier because the government was trying to improve our economy, but now we will take some action after Eid," he said.
Executions were temporarily halted in the spring last year after the 'Bali Nine' drug-traffickers including two Australians were killed by firing squad in April, a case which caused international outrage and criticism of the Indonesian government.
Indonesia claimed at the time the country's economic troubles had forced the suspension of executions, although many argued the true motivation was political.
Twelve foreigners were executed in 2015 in total, all on drugs charges.
Ms Sandiford, 59, has repeatedly insisted she was manipulated and used as a mule to transport the cocaine as a means to protect her sons, aged 22 and 24.
She launched an appeal to have her sentence reduced but it was rejected, as the majority of appeals for drug offences are.
Bali Nine pair executed

Show all 22
Despite the attempted intervention of prime minister David Cameron during a visit to Jakarta in 2014, Ms Sandiford's position remains unchanged.
Prosecutors meanwhile said the British man on death row had been attempting to transport crystal meth worth up to £800,000 when he was arrested at Soekarno-Hatta Airport.
Rum confirmed the executions would take place on the island of Nusakambangan near Java, where they are typically carried out.
Indonesian president Joko Widodo says the policy of executing drug smugglers is "necessary" because of the mounting problem with substance abuse in the country.
Join our new commenting forum
Join thought-provoking conversations, follow other Independent readers and see their replies