Cambodia bans naked photos at Angkor World Heritage Site
Tourists are posing naked at heritage sites around the world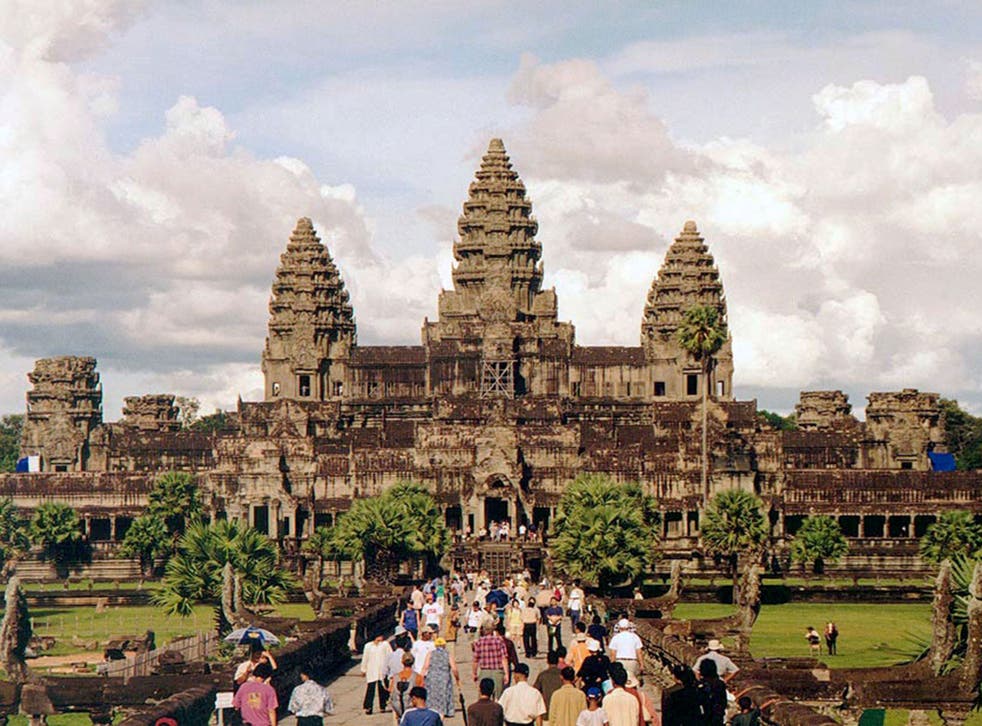 Cambodian authorities are attempting to tackle the strange trend of tourists stripping naked in front of ancient monuments, by putting together a new code of conduct.
The Aspara Authority, who are in charge of the ancient ruins at Angkor Archaeological Park, have drawn up rules ordering people to keep their clothes on at the site, and to not touch monuments. The rules will be printed and sent out to hotels and to tour guides, according to the Phnom Penh Post.
The plans come after three French men were arrested in January for posing naked at the Buddhist Banteay Kdei temple in Angkor, just days after a woman was photographed topless in the ruins.
"Angkor is a religious, sacred site for Cambodian people. This kind of behaviour is very insulting not just to our religion but also to Khmer identity," Kerya Chau Sun, the spokesperson for Apsara Authority said at the time.
However, the problem is not isolated to Cambodia, with porn actress Carmen De Luz posting a photo of her bare buttocks in front of the Pyramids of Giza in Egypt last month, while the Naked at Monuments Twitter page has uploaded photos dating from 2012 showing a man standing naked in front of Everest, and another on the Great Wall of China.
Join our new commenting forum
Join thought-provoking conversations, follow other Independent readers and see their replies