Child victims of Nepal earthquake sold to factories and brothels by human traffickers
'We have rescued 26 children from the clutches of human traffickers in the past 20 days'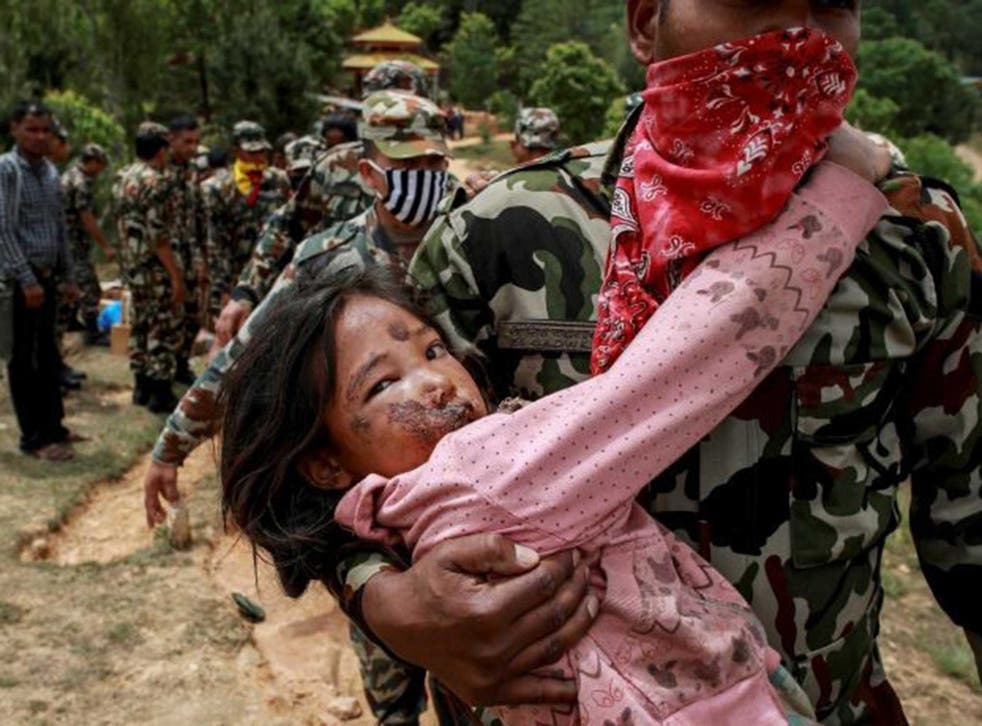 Child victims of the Nepal earthquake as young as eight are being rescued from people traffickers amid fears they will be sold into the sex trade.
Young survivors of the devastation are being targeted for work in sweatshops and brothels, according to campaigners.
Authorities in India now claim to have rescued 26 children pushed into slave labour work.
The 7.8-magnitude quake, which killed more than 8,600 people, destroyed rural areas and left hundreds of thousands homeless.
It is reported that parents from poor villages in northern India, who had been working as migrant labourers in Nepal, are being convinced by traffickers posing as aid workers that their children will be given well-paid, comfortable jobs.
The children are in fact being taken to a bag factory in Mumbai.
Last week 28 child labourers were rescued from a garment factory in the north-western city of Ludhiana where they were being paid around 150 ruprees (£1.50) a week to stich T-shirts.
"We have rescued 26 children from the clutches of human traffickers in the past 20 days and sent them to rehabilitation centres," said Sanjeev Kumar, a senior labour official in Bihar's East Champaran district.
"Following the Nepal disaster, the fear of children and women falling prey to the human trafficker gangs has increased manifold and so we are keeping a strict vigil along the Indo-Nepal border to prevent such happenings."
The news comes just weeks after campaigners said they had noticed an increase in suspected trafficking at the Nepalese border with India.
"Girls are at high risk of trafficking and sexual abuse, they have to be protected," Anuradha Koirala, the founder of Maiti Nepal, an anti-trafficking organisation, said.
She said her organisation had increased its monitoring operations on the border with India.
Women and girls have long been targeted in the Himalayan nation, with the UN estimating that up to 15,000 a year are trafficked to brothels abroad, mainly to India, but also as far as South Korea.
Second major earthquake hits Nepal

Show all 23
Join our new commenting forum
Join thought-provoking conversations, follow other Independent readers and see their replies