China Communist Party bans officials from golf and gluttony in crackdown on corrupt practices
All 88 million party members must 'champion simplicity and guard against extravagance,' instructs new report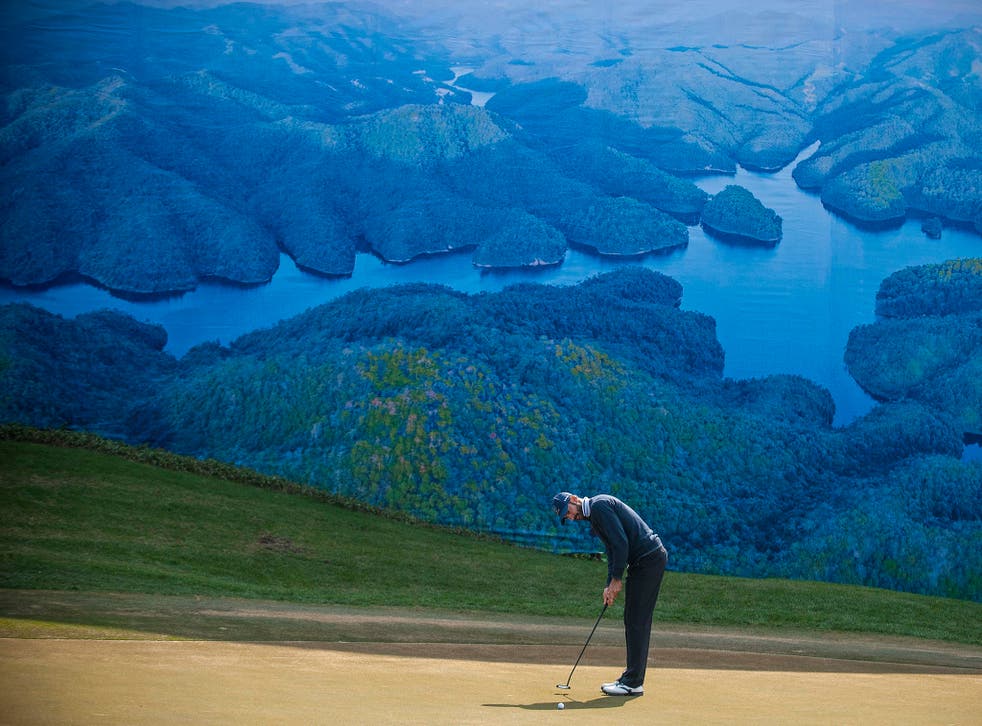 China's ruling Communist Party has listed golf and gluttony as violations for the first time as it tightens its rules to prevent officials from engaging in corrupt practices, while also turning an even sterner eye on sexual impropriety.
Tales of graft and officials' high living, including banquets and expensive rounds of golf, have stirred widespread anger because bureaucrats are meant to live on modest sums and lead morally exemplary lives.
New rules update existing regulations and are designed to better codify what constitutes a violation of discipline, the official Xinhua news agency reported. They are applicable to all 88 million party members for the first time and also include a new ethical code.
"Party members must separate public and private interests, put the public's interest first, and work selflessly," the report said.
Party members must "champion simplicity and guard against extravagance", while the report adds "the new discipline regulation explicitly lists extravagant eating and drinking and playing golf as violations, which were not included previously".
Explaining the new rules and underscoring golf's negative image, the party's corruption watchdog said that golf was a game enjoyed by a former police chief who engaged in "massive" bribery. A vice mayor in a southeastern Chinese city was sacked this month for belonging to a golf club and playing when he should have been working.
Golf is often seen as providing an opportunity for officials to make shady deals and an extravagance for government employees who should be serving the people.
The new rules also mention "improper sexual relations", broadening the scope of violations that before only referred to "keeping paramours and conducting adultery". The charge of adultery is frequently levelled at high-ranking graft suspects as a way of showing they are morally degenerate.
Forming "cliques" that seek to split the party is also banned under the new regulations, along with hiding personal issues that should be reported, and abusing positions of power to seek gain for family members and staff.
Reuters
Join our new commenting forum
Join thought-provoking conversations, follow other Independent readers and see their replies