China vows to crack down on funeral strippers
Some hire them to boost numbers as high attendance seen as a way of honouring the deceased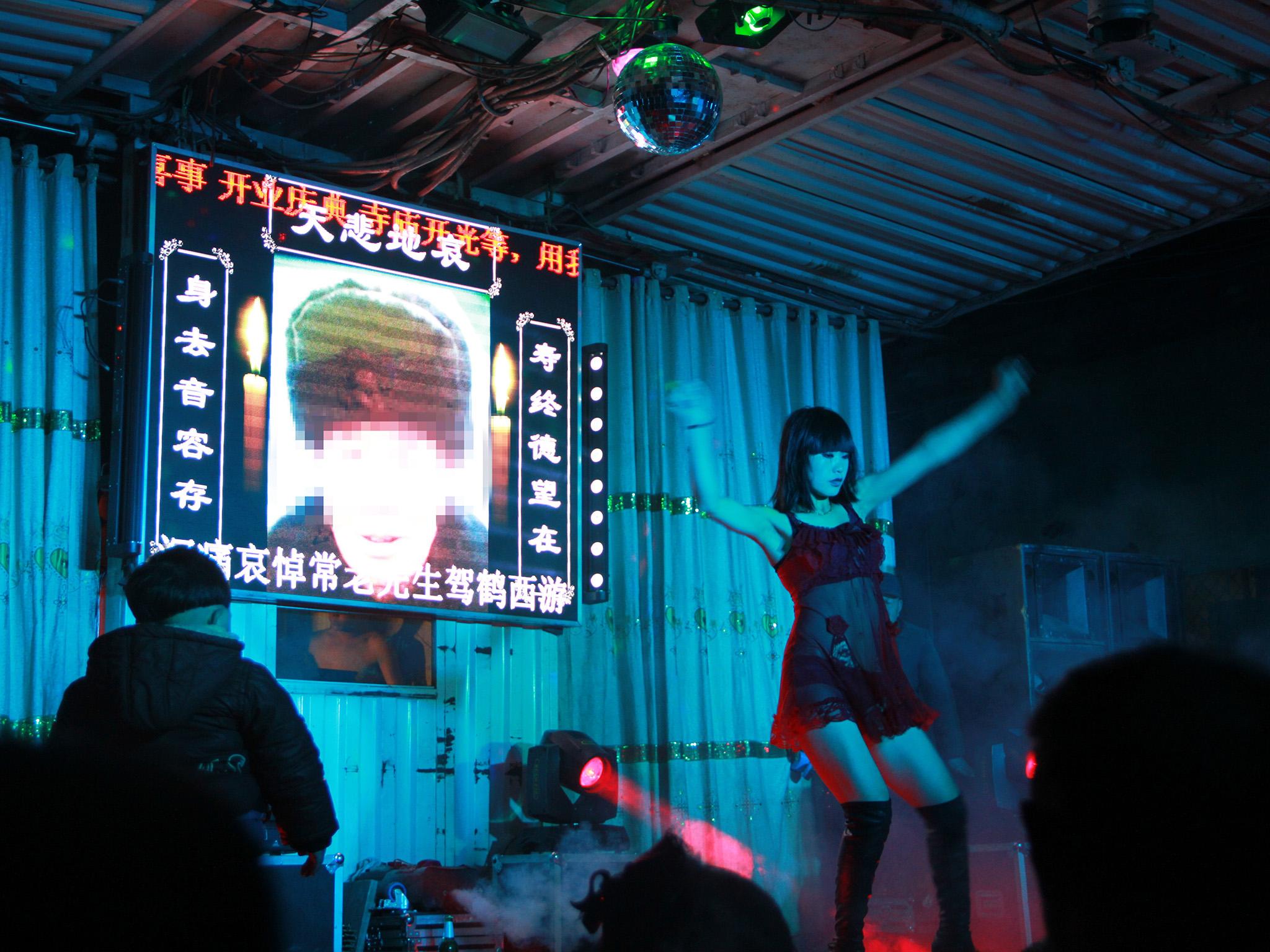 China has launched a fresh crackdown on funeral strippers.
The Ministry of Culture said it would target "obscene, pornographic and vulgar performances" at funerals and weddings.
It followed reports in the state run Global Times newspaper about roaring crowds, applauding and cursing as women performed at funerals.
The tabloid claimed that they sauntered into the crowd and rubbed mens crotches, while occasionally reminding them not to take pictures.
The culture ministry set up hotlines to offer monetary rewards for those who report "funeral misdeeds" in 19 cities in Henan, Anhui, Jiangsu and Hebei provinces.
Some rural communities in China believe hiring performers can increase attendance at funerals, with high attendance seen as a way of honouring the deceased.
In a bid to show off their disposable income and boost numbers, some households pay out more than their annual incomes for strippers, but also actors, singers and comedians, the Global Times reported.
London Chinatown celebrates Chinese New Year 2018
Beijing first banned funeral strippers in 2015, after two cases where exotic dancers staged "obscene performances."
At the funeral in Hebei province, two strippers "wearing revealing clothes danced on a stage at a public square in our village at night," an eyewitness said at the time.
Authorities also arrested six exotic dancers at the funeral of an elderly resident in Handan.
Five people were detained in Jiangsu in 2006 for "obscene performances" following striptease acts at a farmer's funeral, where 200 people were said to have attended.
World news in pictures
Show all 50
One expert quoted in the Global Times report partly attributed the practice to fertility worship.
"In some local cultures, dancing with erotic elements can be used to convey the deceased's wishes of being blessed with many children," Huang Jianxing, a university professor, said.
"I don't take the performances as 'trash of traditional rural culture.' It has an inheritance of local civilization," he added.
"Rather than simply decrying them, it is more important for the authorities to provide the rural people with finer cultural products."
Join our commenting forum
Join thought-provoking conversations, follow other Independent readers and see their replies