Hong Kong protests: Chinese activist, Wang Long, 'arrested for sharing Occupy Central photos online'
Pro-democracy protesters have rallied in Hong Kong all week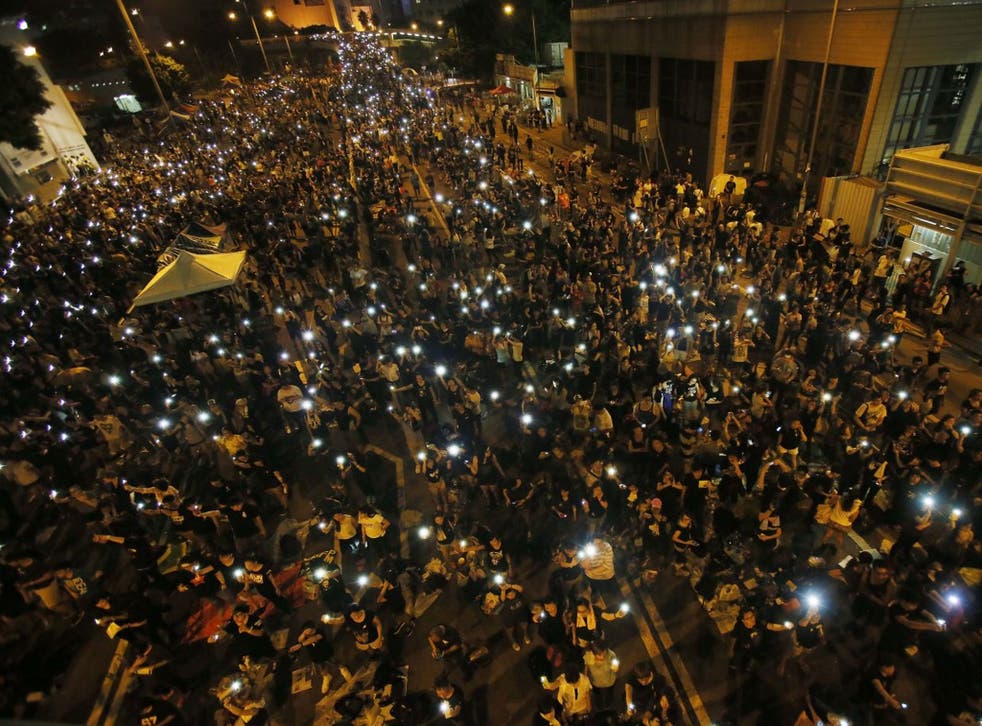 Police have arrested an activist in mainland China after he bypassed the country's censorship to share pictures of the Hong Kong pro-democracy protests on social media, according to his former lawyer.
Wang Long, 26, from the southern Chinese city of Shenzhen, was held in custody in Longgang district for "picking quarrels and provoking trouble," his former lawyer Fan Biowen told the South China Morning Post.
Government blocks, dubbed the 'Great Firewall of China', mean mainland internet users cannot access apps and websites including Instagram, Twitter, Facebook and foreign new agency websites including Reuters.
During the unrest, photos and messages about the demonstrations have also been censored on Weibo and We Chat – China's versions of Twitter and WhatsApp, respectively.
Wang used Weibo to share at least six photos from Twitter and Facebook, according to freeweibo.com, a website that documents deleted Weibo posts.
The images showed thousands of Occupy Central supporters and students protesting against Beijing's decision to vet candidates in Hong Kong's 2017 elections.
On Monday, police told Fan that Wang had been detained after he posted his last Weibo message early on Monday morning.
"They [police] told me it [detention] was due to his posting about the demonstration in Hong Kong and his previous engagement in activism," said Fan.
Fan claims the authorities pressured his law firm not to represent Wang in this case, but he added that at least two other lawyers have offered to help the activist.
Longgang police could not be reached for comment by the South China Morning Post on Wednesday. It is not clear when Wang will be released.
Last month, Wang told weiquanwang.org – a website for advocates of mainland activists – that he was questioned by the national security staff ahead of the trial of Yang Maodong's, better known by his pen name Guo Feixiong. Yang had been charged with "gathering a crowd to disrupt social order".
Earlier this year, Wang made headlines when he sued his internet provider, China Unicorn, for blocking his access to Google.
In Hong Kong on Wednesday, students leaders of the protesters warned they would step up their actions, including by occupying important government buildings, if the territory's top official did not resign by Thursday.
By doing so, they risk another round of confrontation with police, who are unlikely to allow government buildings to be stormed.
It also puts pressure on the Chinese government, which so far has said little beyond declaring the protests illegal and backing Hong Kong Chief Executive Leung Chun-ying's attempts to end them.
Join our new commenting forum
Join thought-provoking conversations, follow other Independent readers and see their replies