Chinese city bans people with Islamic clothing and 'big beards' from using buses
The measures in Xinjiang province come after hundreds of deaths due to ongoing unrest, which Chinese officials blame on Muslim separatists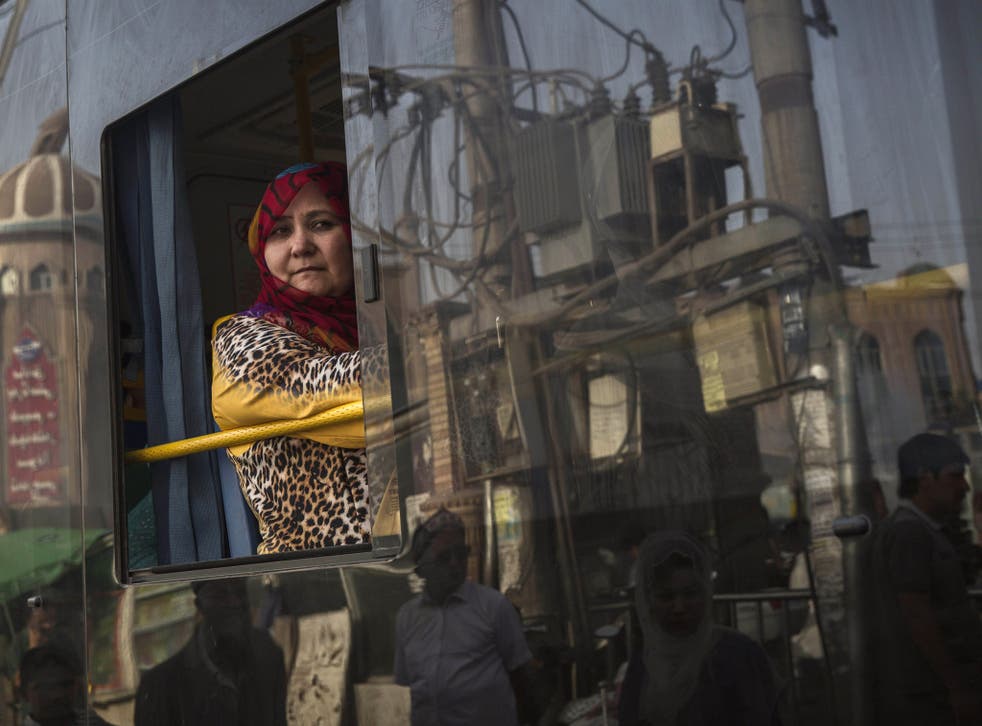 A Chinese city has banned people with Islamic clothing or big beards from boarding buses, in what has been criticised as "an openly racist and discriminatory policy".
The measures have been brought in across the north-western city of Karamay in the Xinjiang province, where hundreds have died in unrest over the past 18 months.
According to Chinese state media reports, officials intend to use the rules to help "strengthen security" ahead of and during a major athletics event scheduled for the 20 August.
Authorities said the ban will apply to five "types" of passengers: those who wear veils, head scarves, a loose-fitting garment called a jilbab, clothing with the crescent moon and star, and those with long beards.
The crescent moon and star are used by groups that China says want to set up an independent state in north-west China called East Turkestan, while bus bombings have been a longstanding concern in the region.
In July, authorities in Xinjiang's capital Urumqi banned all bus passengers from carrying items ranging from cigarette lighters to yogurt and water, in a bid to prevent violent attacks.
Around 45 per cent of the population of Xinjiang is Muslim, and the Turkic-speaking Uighur minority say that the government's repressive policies and controls on Islam are to blame for provoking the unrest.
At the start of July, schools and government departments in the province caused controversy by banning students and civil servants from fasting for the holy month of Ramadan.
Speaking about the latest bans, Alim Seytoff, the president of the Washington-based Uyghur American Association, said: "Officials in Karamay city are endorsing an openly racist and discriminatory policy aimed at ordinary Uighur people."
Despite the high number of deaths in recent months in Xinjiang, tight security makes it almost impossible for journalists to make independent assessments of the violence.
About 100 people were killed when knife-wielding attackers staged assaults in two towns in the region's south in late July, state media said, including 59 "terrorists" shot dead by police. A suicide bombing killed 39 people at a market in Urumqi in May.
Join our new commenting forum
Join thought-provoking conversations, follow other Independent readers and see their replies