Chinese feminists post selfies in support of Stanford sexual assault victim
Group called Free Chinese Feminists calls for 'solidarity' with victim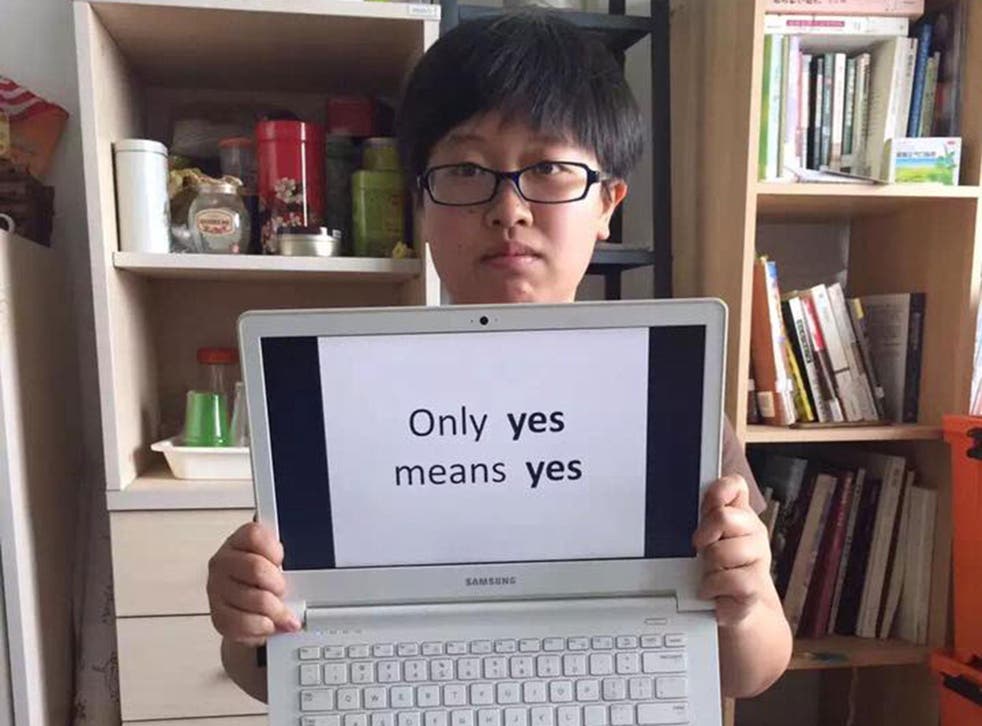 Women in China are rallying behind a victim of sexual assault in the United States, who they say faces injustice after her attacker was given a jail sentence of six months.
Brock Turner, a 20-year-old former Stanford University swimmer, was convicted earlier this month of multiple crimes including assault with intent to rape an intoxicated woman.
Prosecutors asked Judge Aaron Persky to sentence Turner to six years in prison, but Mr Persky sentenced Turner to six-months, saying, "A prison sentence would have a severe impact on him".
The sentence, criticised as being too lenient by campaigners, has attracted the attention of Chinese Feminists who have described the sentence as an "injustice".
The group, called Free Chinese Feminists, posted images on Weibo, the Chinese version of Twitter, as well as on Facebook and Twitter, alongside a statement calling for solidarity with the victim.
Writing on Facebook, the group says: "The trauma imposed on the victim is downplayed by the judge, the defendant and his family. This draws outrage all over the world.
"We, Chinese... activists, call for selfies with solidarity for the Stanford survivor. Come, Join us! Post your selfies."
Zheng Churan, a prominent Chinese feminist activist has supported the campaign. Speaking to the Guardian, Ms Zheng said: "It is unbelievable that this kind of thing could happen in America which claims to be democratic and free.
World news in pictures

Show all 50
"The first question I had [after hearing of the ruling] was whether the judge would have given the same sentence had the perpetrator been a talented black student," Ms Zheng said. "We want more people to know that it is unacceptable to condemn the victim and it is unacceptable to encourage sexual violence. We want the perpetrator and the judge to see that we women are united and that escaping the correct punishment is not so easy."
Join our new commenting forum
Join thought-provoking conversations, follow other Independent readers and see their replies