Chinese police arrest dozens of 'rumour-mongers' in aftermath of Shanghai stampede
Shanghai's propaganda and censorship machine has cranked up efforts beyond the arrests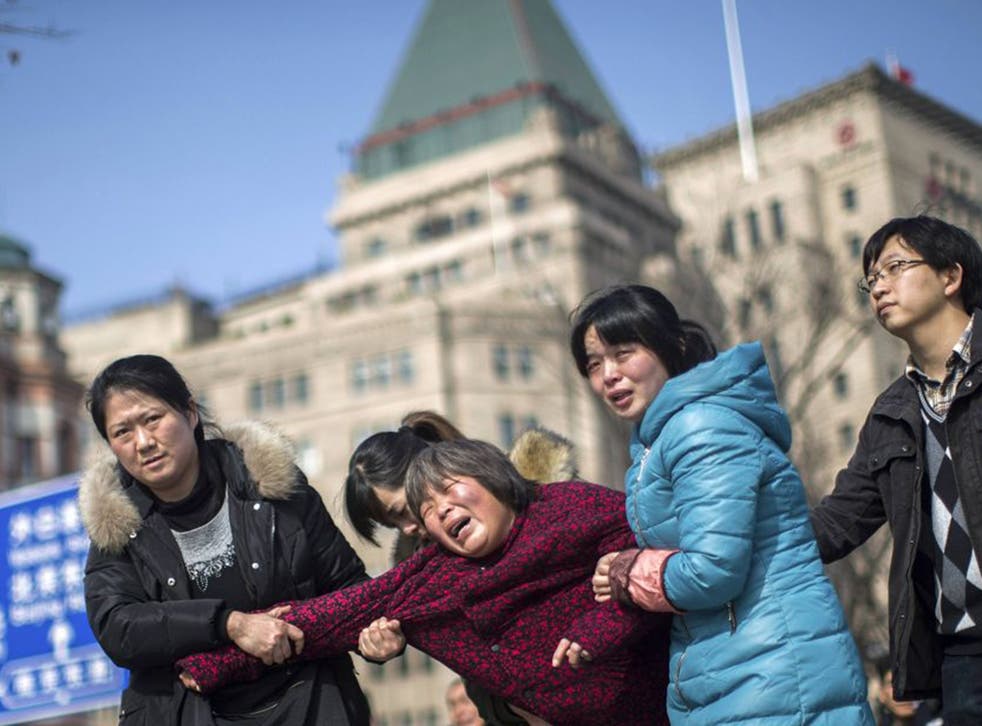 Police in Shanghai have detained dozens of people accused of spreading "rumours" about the New Year's Eve stampede in the city that left 36 people dead.
Pressure on the force, which has been accused of being responsible for the deaths by not deploying enough officers in the Bund area where the crush occurred, is intensifying after President Xi Jinping ordered an investigation.
A Shanghai police source said: "The accident caused hundreds of policemen to work extra hours. It was understood that negative comments or false information online couldn't be entirely eradicated, but the interrogations were deemed as a warning to those unfriendly internet users."
China began its crackdown on online rumour-spreading last year with its "Cleaning the Web 2014" campaign. Many saw the campaign, which also featured a clampdown on internet pornography, as a way of taking legal action against the government's critics.
A crowd of around 100,000 to 150,000 were in the Bund in the run-up to midnight on New Year's Eve. The city's usual enormous firework show had been cancelled a week previously. There were just 700 officers present, compared to 6,000, plus members of the military police, last year.
Cai Lixin, a senior police officer, said on New Year's Day: "Yesterday, there wasn't an event, therefore we didn't arrange for as many officers compared to something like last year's National Day celebration." President Xi has ordered authorities to do "everything in their power" to investigate the stampede.
Shanghai's propaganda and censorship machine has cranked up efforts beyond the arrests, instructing the local media to suppress news of tragedy.
The police source said that because China's leadership has been so angered by the incident that "a lot of heads will roll". State media called the crush a "wake-up call" and declared, "It was a lack of vigilance from the [local] government, a sloppiness."
"It is a do-or-die moment for many of the city's officials now," the source said, suggesting that the force's suppression of the media showed that it was scared.
Interviews with relatives of victims of the stampede, conducted by reporters from Hong Kong's Sunday Morning Post, were interrupted by people describing themselves as "volunteers" at Shanghai's No 1 People's Hospital.
According to a senior journalist, the propaganda department issued notices to the local media instructing them on the levels of coverage and which pictures they could use. One journalist called the measures: "Unprecedented and harsh."
"It seems ridiculous that local newspapers were instructed not to use photos showing people mourning for the dead victims," a senior newspaper editor said.
Join our new commenting forum
Join thought-provoking conversations, follow other Independent readers and see their replies