Chinese tiger slaughter tour organiser who killed endangered animals and drank their blood is jailed after police seize footage
One of Mr Xu's 'clients' filmed the whole process on his mobile phone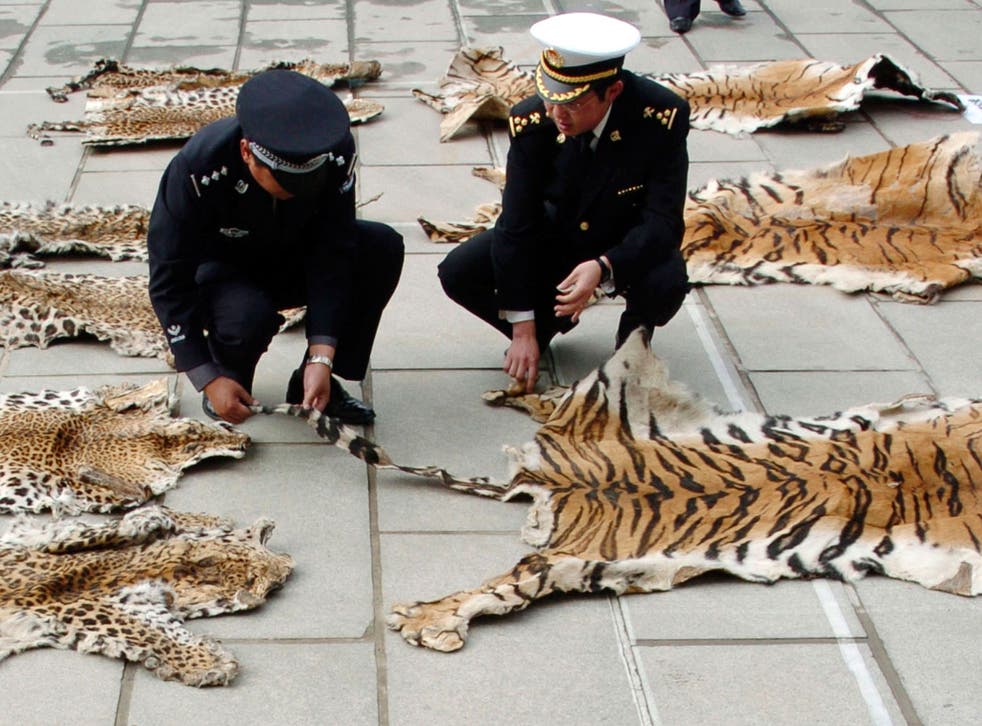 A Chinese businessman has reportedly been jailed for 13 years after he organised tours where clients paid "huge amounts of money" to watch tigers being slaughtered, eat their meat and drink wine made out of their blood.
The state-run news agency Xinhua reported that the man, identified only by his surname Xu, took a total of 15 people across three trips to share in his "special hobby" of grilling tiger bones, boning tiger paws, storing tiger penises, eating tiger meat and drinking tiger blood alcohol.
As Mr Xu and his clients ate the tiger meat, he told them: "If anyone asks, say it is beef, horse or big cat meat," according to Xinhua.
The businessman was arrested after police seized mobile phone footage, recorded by a client, showing the full process of slaughtering one of the three tigers. He was originally sentenced in April, and this week had his appeal rejected in court.
The Xinhua report did not identify where the tigers originally came from, but said Mr Xu visited the southern province of Guangdong to buy them last year before transporting them back to his home region of Guangxi.
Critically endangered species

Show all 10
According to the AFP news agency, all 15 members of the group were also convicted earlier this year of "illegally transporting precious and endangered wild animal products".
Mr Xu himself has been fined 1.55 million yuan (£160,000), while his clients were variously jailed for between five and six-and-a-half years.
Tiger meat is believed by some Chinese to have health-giving properties and to work as an aphrodisiac, driving a booming trade in tiger products as the country's wealth continues to grow.
South and central China were once home to tigers, but the only native species is now feared to be extinct in the wild. Others remain in the remote northeast, but their numbers have shrunk drastically due to poaching and habitat loss despite government conservation efforts.
Join our new commenting forum
Join thought-provoking conversations, follow other Independent readers and see their replies