Woman who tried to take selfie with a crocodile rushed to hospital with 'gaping wound'
She is expected to recover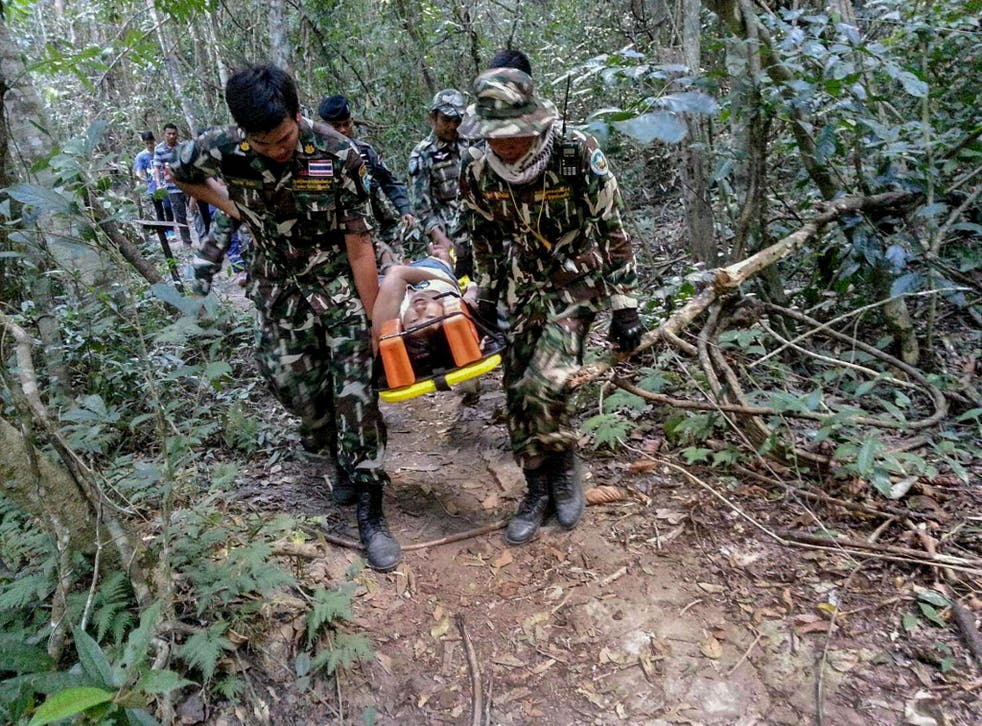 A French tourist has been left with a "gaping wound" to her leg after trying to take a selfie with a crocodile.
Benetulier Lesuffleur's trip to the Kho Yai national park in Thailand was cut painfully short when she tripped while trying to take the picture and was attacked.
The 47-year-old ignored warning signs along the trail after seeing the crocodile.
A park official said: "She wanted to take selfie with the crocodile who was lying down near a stream. It was startled and bit her on her on the leg.
"I guess that she wanted to see it for real."
According to Thai site Matichon, Ms Lesuffleur suffered a gaping wound to her left thigh. She was taken to hospital on a stretcher but is expected to recover.
The Siamese crocodile, a medium-sized species, is critically endangered. It is under threat from human disturbances and habitat destruction.
Join our new commenting forum
Join thought-provoking conversations, follow other Independent readers and see their replies