Defector asks Dennis Rodman: Make Kim Jong-un 'hear the cries of his people'
A former North Korean prisoner addressed the basketball player in an open letter published in an American newspaper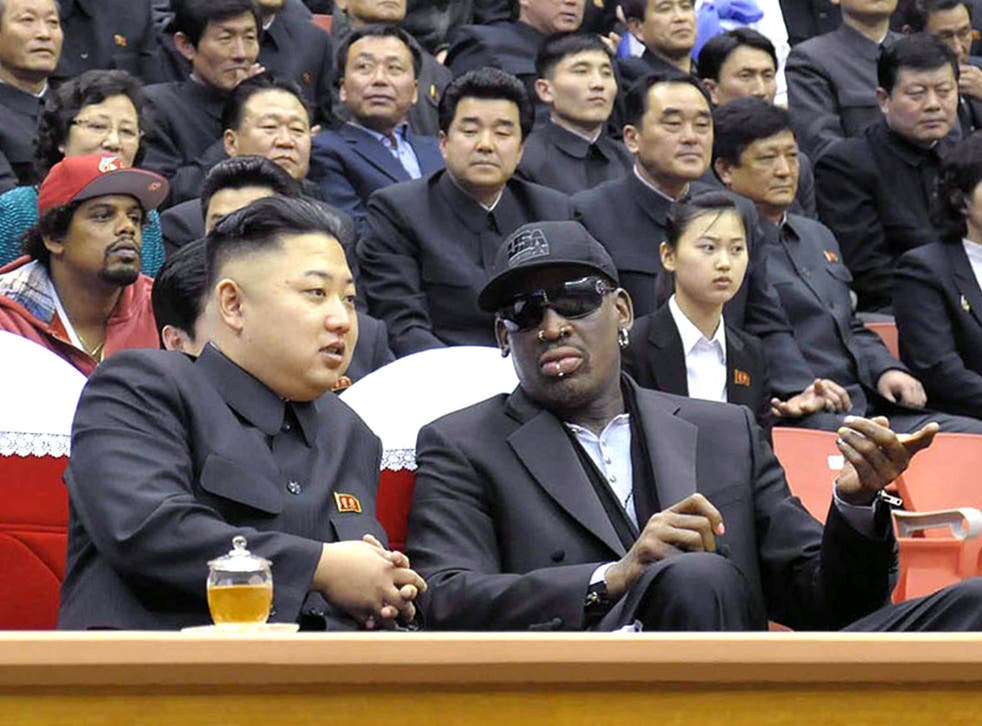 A defector who escaped from North Korea has asked Dennis Rodman to use his relationship with Kim Jong-un for the benefit of the country's citizens.
In an open letter, Shin Dong-hyuk asked the former Chicago Bulls player to make the North Korean leader "hear the cries of his people".
The document published in the Washington Post was released days ahead of a trip Mr Rodman plans to make to North Korea where he will meet the president for the third time.
Mr Shin wrote that he was born in a political prison, known as Camp 14, in the mountains of North Korea, and that he witnessed his mother being hanged there.
He was able to write the letter after escaping from Camp 14 in 2005. Mr Shin is currently the only known person to be born in a North Korean labour camp to have fled to the West.
"For more than 50 years, Kim Jong-un, his father and his grandfather have used prisons like Camp 14 to punish, starve and work to death people the regime decides are a threat," wrote Mr Shin.
"A prisoner's 'crime' can be his relation by blood to someone the regime believes is a wrongdoer or wrong-thinker," the letter goes on.
"My crime was to be born as the son of a man whose brother fled to South Korea in the 1950s.
"At this very moment, people are starving in these camps. Others are being beaten, and someone soon will be publicly executed as a lesson to other prisoners to work hard and obey the rules.
"I grew up watching these executions, including the hanging of my mother."
The purpose of Mr Rodman's visit is to prepare for a basketball game billed: "The Big Bang in Pyongyang" that will take place in January 2014.
Mr Rodman has been training a team of North Korean players who will be put against a group of former US professionals for the game that will be sponsored by Irish gaming firm Paddy Power.
The likelihood that Mr Rodman will heed Mr Shin's call is slim, as he already replied to previous critics in a press conference in October.
"Since the announcement of the basketball match, it's received a huge amount of global attention," said Mr Rodman, adding: "But it all comes down to one simple aim: Kim loves basketball, and he's interested in building trust and understanding through sport and cultural exchanges."
"This match will help us all get along and see eye-to-eye through basketball, and with my friendship with Kim, I know this will happen," Mr Rodman said.
Join our new commenting forum
Join thought-provoking conversations, follow other Independent readers and see their replies