Dozens reported missing as fresh Burma landslide sweeps jade area
100 died last month as workers scrambled through mounds of rock waste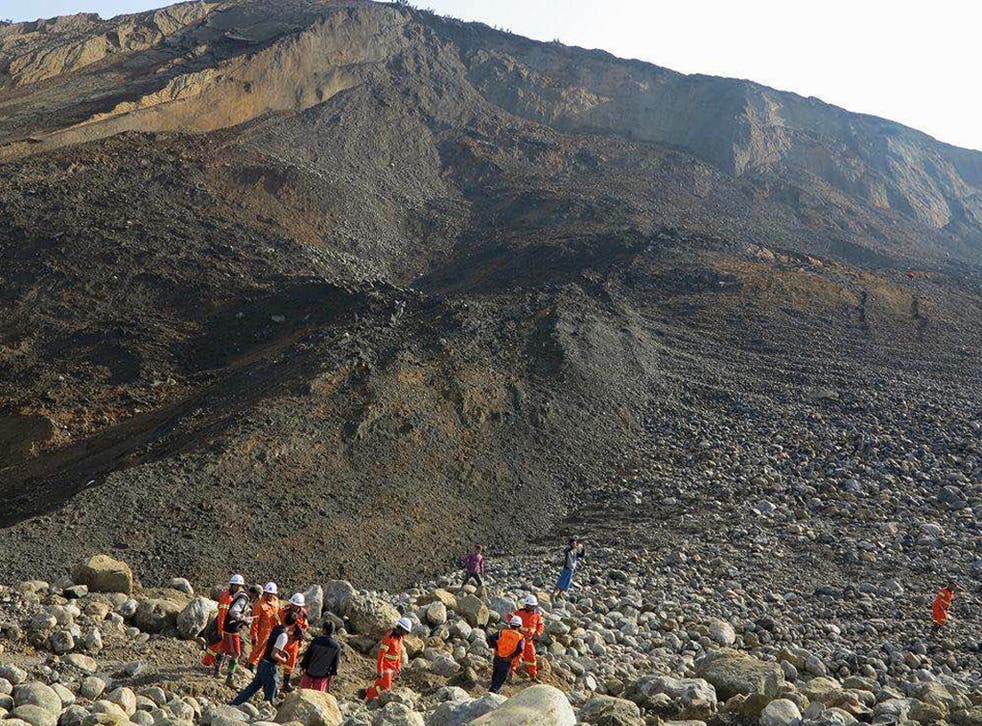 At least five people are dead with dozens of others missing after a landslide swept through a mining region in Burma's northern Kachin state.
OA stream of mud and rock buried Hpakant, the heart of the country's lucrative jade industry. Local media expect the death toll to increase.
"We started searching and rescuing people this morning, and found five bodies. According to witnesses, about 50 people are still missing," said Hpakant official, Tint Swe Myint.
But this figure was downplayed by a second official involved in the search operation. "According to what officials from nearby villages have told us, just three or four people are missing at the moment," said Myo Thet Aung, from the Hpakant Administrative Office, speaking to AFP.
Last month, over 100 people were killed in a similar landslide, with hundreds missing in smaller accidents over the course of the year.
Many of those killed in November's accident were poor workers who scramble through mounds of rock waste, hoping to find precious stone missed by the large-scale industrial mining firms. Myanmar produces 90 per cent of the world's jade, a translucent green stone in high demand in neighbouring China.
According to a report by advocacy group Global Witness, the jade industry generated $31 billion in 2014, with most of the wealth going to companies and individuals linked to Myanmar's former military rulers.
Join our new commenting forum
Join thought-provoking conversations, follow other Independent readers and see their replies