Exploding manhole sends five-year-old boy flying into the air
Firecracker + manhole cover = don't do it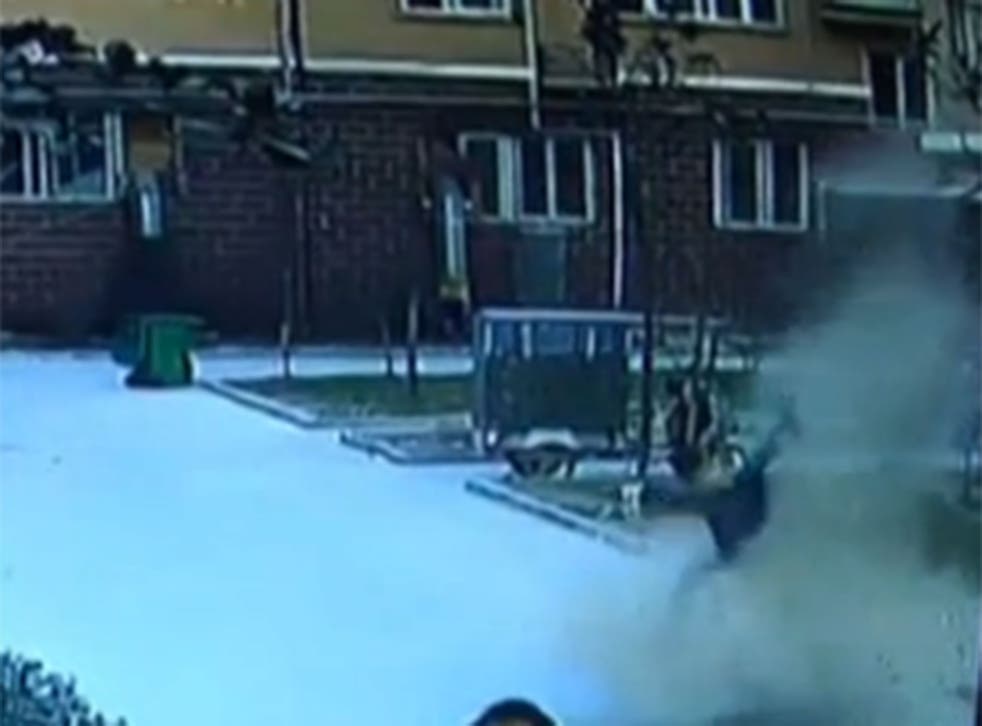 This is the moment a young boy in China was sent flying two metres into the air - a clear warning to anyone who thinks throwing a lit firecracker into a sewer is a wise idea.
CCTV shows a young boy on roller skates in a park with two other children and a man. Local news reports in China's Henan Province suggest the boy was five years old and the older man was his uncle.
The five-year-old can be seen placing two lit firecrackers into the manhole underneath him, as his uncle and the two other children look on.
Suddenly, the manhole cover explodes upwards, sending the young boy flying into the air, landing back on the pavement head first. His uncle and the two children appear unhurt, with the uncle helping the five-year-old to his feet shortly after the explosion.
Security staff member Bao Yiming said that three manholes were blown out of position in the event, describing it as a "very serious explosion". The trio of manholes were launched over three metres into the air.
"The boy lay down there, he stood up after a few minutes," Yiming said. "His leg had a flesh wound and he had a little bruise on the right-side of his face."
The manhole covers have since been repaired, according to management staff in the community.
Join our new commenting forum
Join thought-provoking conversations, follow other Independent readers and see their replies