Fire aboard sleeper train in southern India kills 26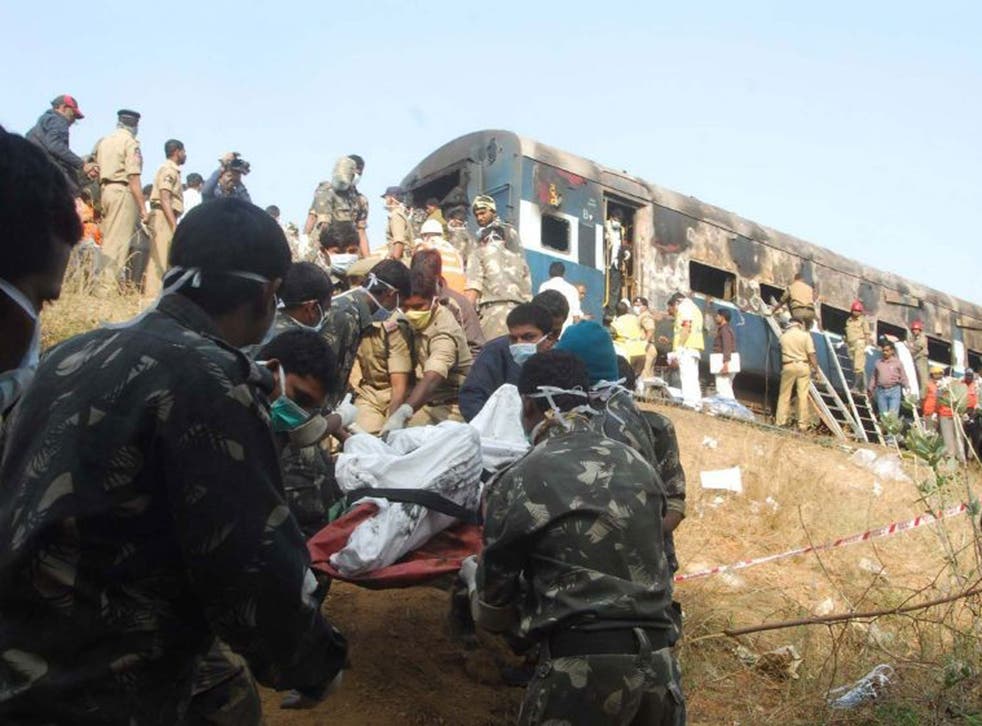 A fire tore through a sleeper train in southern India in the early hours of yesterday morning, killing 26 passengers, including two children, who were reportedly trapped inside burning carriages.
The blaze, which was initially thought to have been started by a short circuit in an air-conditioning system, began when the train was near the small town of Puttaparthi, in Andhra Pradesh state, five hours into the overnight journey from Nanded to Bangalore. Officials said flames were seen in one carriage at around 3.45am local time, as many passengers were asleep. It subsequently engulfed two carriages.
The train driver noticed the fire and stopped, officials said. Many of the 67 passengers on board were reportedly trapped as the train doors failed to open and some smashed windows and jumped from the train to escape.
One passenger told The Hindu newspaper: "The curtains were the first to catch fire, burning faster than we could react."
Firefighters put out the blaze and retrieved the bodies, many of which were found near the jammed doors. More than a dozen people were taken to hospital with injuries sustained when they jumped from the coaches.
The state-owned Indian railway system is one of the largest in the world, carrying more than 18 million people each day across the 40,000-mile network. But tracks are often poorly maintained, while some sections have not been replaced for more than 150 years.
The cause of the fire is being investigated.
Join our new commenting forum
Join thought-provoking conversations, follow other Independent readers and see their replies