Fire at illegal market in India kills 19
Reports claim that an electrical fault started the blaze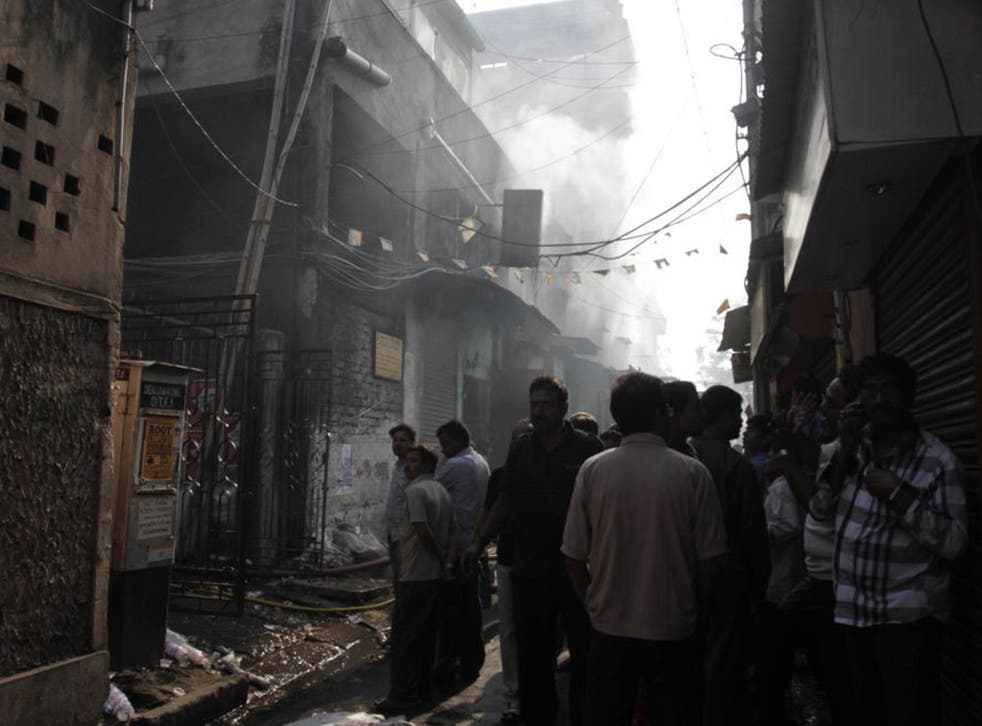 At least 19 people have been killed after a fire caught hold of an illegal market in the Indian city of Kolkata. Almost before the ashes had cooled a political row broke out over who was responsible.
Reports said that an electrical fault started the blaze shortly before 4am at at the Surya Sen market, a five or six-storey complex that deals in plastics and paper. Most of those who died were said to be market porters who were sleeping in the premises.
Police said that while the flames were tackled reasonably quickly, the release of toxic fumes from the burning plastic hampered rescue efforts. At further 10 people suffered injuries in the incident and officials warned that the death toll could yet increase.
"At around 3.45am when I came out of my house after hearing those screams, I saw flames coming out of window panes of the building with people shouting from the windows," Ranjit Hazra, a local resident, told the Press Trust of India.
The densely populated city of Kolkata has an unenviable reputation as the location of deadly fires. In December 2011, around 90 people died when flames took hold of the city's AMRI hospital, located in the Dakuria neighbourhood. Hospital staff abandoned many of the patients as the fire spread.
In the aftermath of today's fire, the chief minister of West Bengal, Mamata Banerjee, visited the site and said compensation of Rupees 200,000 (around £2,500) would be paid to the families of those who died. The government's fire minister, Javed Khan, sought to blame the previous government, saying it had allowed unauthorised construction of markets such as Surya Sen, which is located in the Sealdah neighbourhood.
"We have filed hundreds of [police reports] on such unauthorised and illegal markets and godowns. There is no laxity on part of the government," he said.
Ms Banerjee, who led her Trinamool Congress Party to power in 2011, ending 34 years of rule by the Communists, urged people to take greater care over issues of public safety. She also ordered the building's owners to install fire prevention equipment within two months.
"They should be more careful. Mischief-makers also can cause damage," she said. "Everything will be investigated to find out the cause of the fire."
While the authorities said the Surya Sen market was illegal, local people claimed it was at least 25 years old and may have been there longer. They said there was only one entrance to the building, which made rescue efforts more difficult. 

Join our new commenting forum
Join thought-provoking conversations, follow other Independent readers and see their replies