Former Pakistani president Pervez Musharraf freed from house arrest
Former president of Pakistan has been granted bail after spending seven months under house arrest, prison officials have confirmed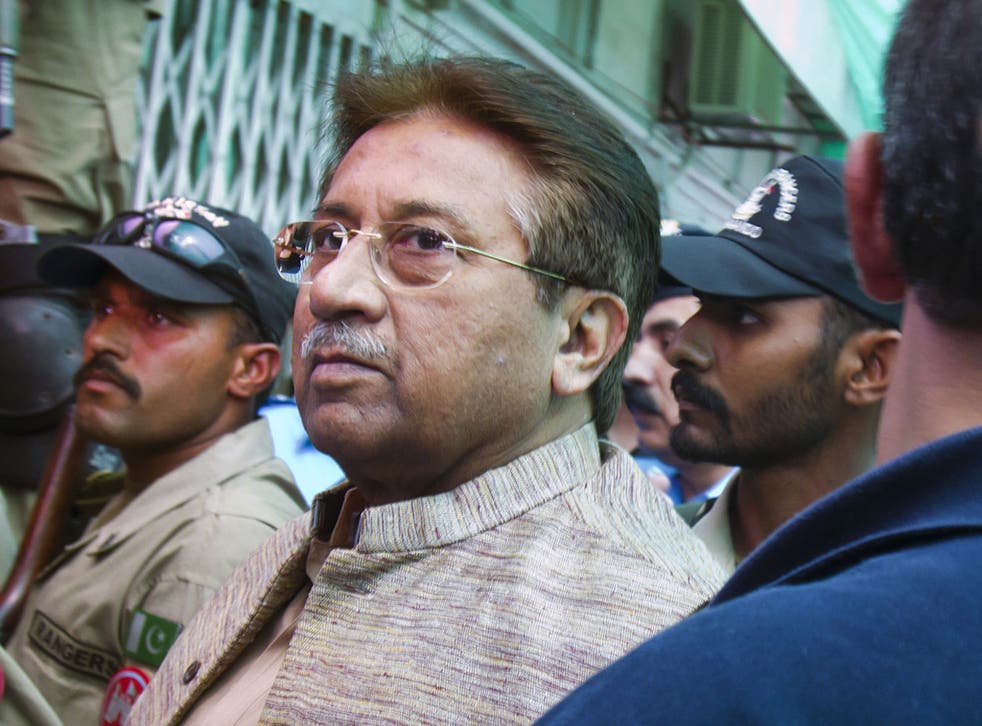 Pervez Musharraf has been released from house arrest and can move around the country, prison officials in Pakistan have announced.
The former military ruler was imprisoned under house arrest for seven months.
A court granted Musharraf bail on Monday in a case involving his alleged role in the death of a radical cleric killed during a raid on a hard-line mosque in Islamabad in 2007, paving the way for his release after the necessary paperwork was completed.
Conditions included in his bail, such as the payment of a bond worth $2,000 (£1,243) were completed today.
However, the former general cannot leave the country as he remains on a Government exit control list.
Musharraf, a 70-year-old former commando, seized power in a 1999 coup when he was serving as army chief for nearly a decade. He was forced to step down in 2008 in response to increasing pressure from a public unhappy with his rule and left the country shortly thereafter.
He returned from exile in March, intending to run in upcoming national elections. But he was immediately ordered detained over the pending cases. He also was barred by a court from running for office for the rest of his life.
Musharraf, who has been plagued by legal troubles since he returned to Pakistan in March after years of self-imposed exile, already has been granted bail in three other cases against him.
He has consistently claimed all charges against him are politically motivated.
The other cases have to do with his alleged role in the murder of former Pakistani Prime Minister Benazir Bhutto, the death of a Baluch separatist leader killed by the army and the detention of Pakistani judges.
Join our new commenting forum
Join thought-provoking conversations, follow other Independent readers and see their replies