Fukushima nuclear power plant undamaged after 7.3 earthquake off coast of Japan
Japan's Meteorological Agency raised a 1-meter tsunami warning for a long stretch of Japan's northeastern coast, including Fukushima
Heather Saul
Saturday 26 October 2013 17:21 Comments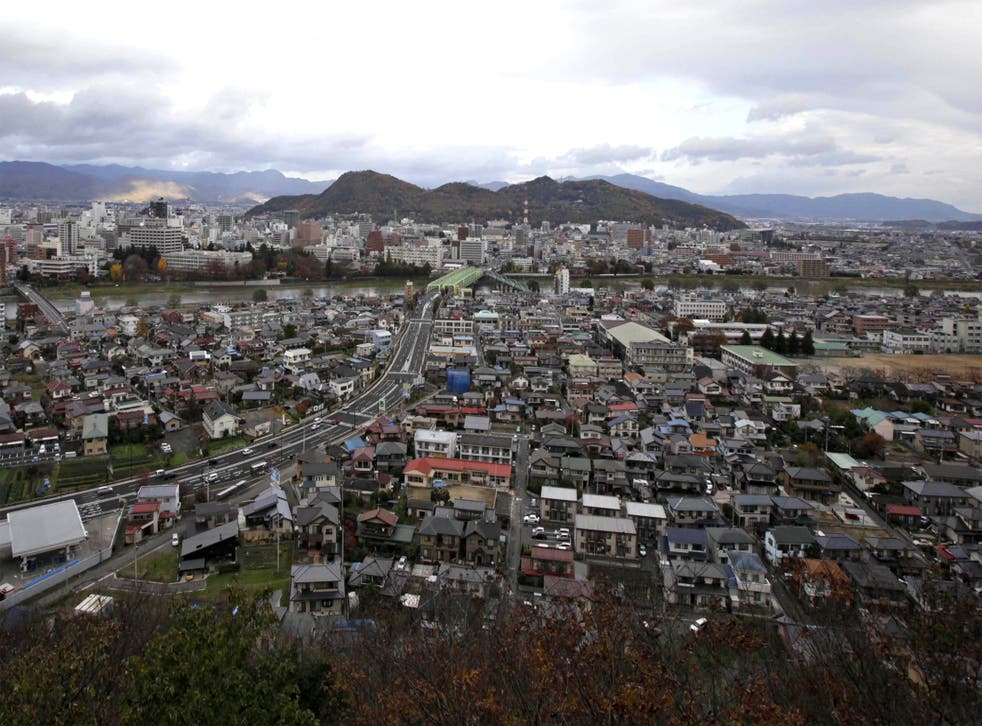 The operators of Japan's crippled nuclear power plant said there was no further damage caused to the wrecked plant, despite a magnitude 7.1 to 7.3 earthquake striking offshore and triggering a small tsunami.
An earthquake official with the Japan Meteorological Agency said the quake was an aftershock of the magnitude 9.0 earthquake and tsunami that struck the same area in 2011, killing about 19,000 people and devastating the Fukushima Dai-Ichi nuclear power plant.
Workers at the plant were told to leave waterfront areas and head to higher ground.
Japanese television reported a one foot tsunami had reached Japan's east coast, but one-metre high tsunami advisory warnings were lifted approximately two hours later.
A spokesperson for the Fukushima plant reported no damage or abnormalities in radiation readings had been found, and the national Fire and Disaster Management Agency said only one minor injury was reported.
The epicenter of the 2.10am quake hit about 170 miles off Fukushima, and was felt as far as 300 miles away in Tokyo.
"It was fairly big, and rattled quite a bit, but nothing fell to the floor or broke. We've had quakes of this magnitude before," Satoshi Mizuno, an official with the Fukushima prefectural government's disaster management department, told the Associated Press by phone. "Luckily, the quake's center was very far off the coast."
The US Geological Survey recorded a magnitude of 7.3. The US Pacific Tsunami Warning Center did not post warnings for the rest of the Pacific.
All of Japan's 50 nuclear reactors remain offline as the government decides whether they meet more stringent requirement enacted after the 2011 quake, which triggered multiple meltdowns and massive radiation leaks at the Fukushima plant about 160 miles northeast of Tokyo.
A string of mishaps this year at the Fukushima plant has raised international concerns about the operator's ability to tackle the continuing crisis.
Nuclear Regulation Authority Chairman Shinichi Tanaka has scheduled a Monday meeting with Tokyo Electric's president to seek solutions to what he says appear to be fundamental problems.
Additional reporting by Associated Press
Register for free to continue reading
Registration is a free and easy way to support our truly independent journalism
By registering, you will also enjoy limited access to Premium articles, exclusive newsletters, commenting, and virtual events with our leading journalists
Already have an account? sign in
Join our new commenting forum
Join thought-provoking conversations, follow other Independent readers and see their replies