Gigi Chao, lesbian daughter of Hong Kong billionaire Cecil Chao, appeals to father over 'marriage bounty'
Gigi Chao tells father: 'I'll marry a man when he marries a man'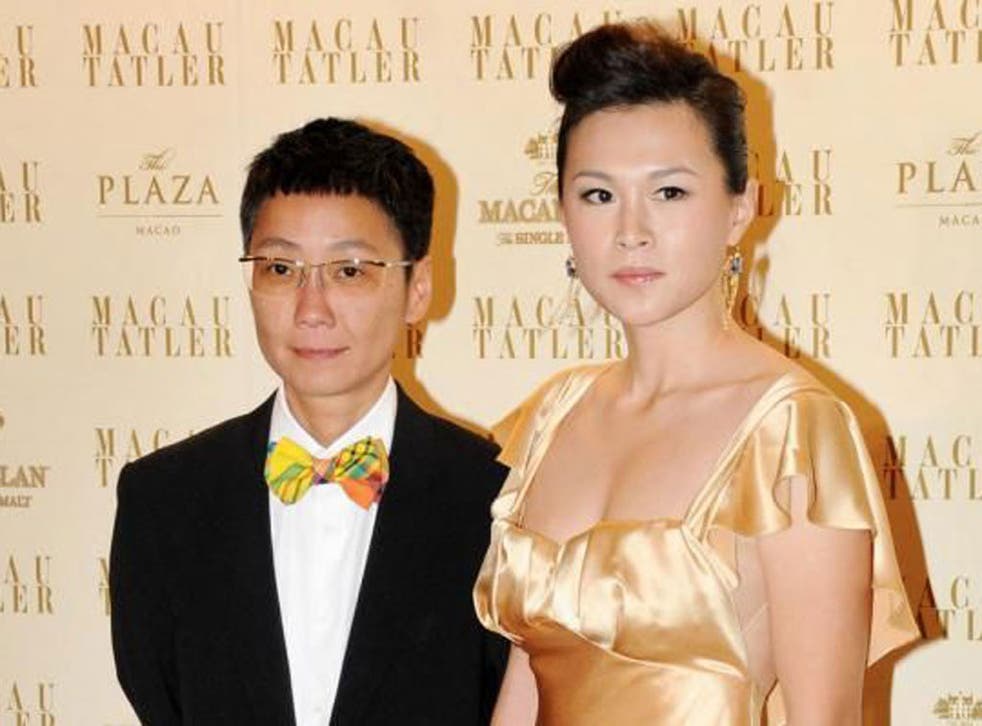 The daughter of a billionaire property tycoon who doubled a marriage bounty on her head has published an open letter asking her father to accept her for who she is.
Shipping magnate and property developer Cecil Chao Sze-tsung made global headlines in September 2012 when he offered a reward to the man who could persuade his daughter Gigi to marry him, despite the fact she had already entered into a civil partnership with her female partner of almost nine years, Sean Eav.
The 77-year-old then reportedly doubled the money on offer to HK $1billion (£80m) after his first offer attracted 20,000 unsuccessful responses.
In an interview with a Malaysian magazine, he also insisted it is "not too late" to change his daughter's mind on her sexuality, and was quoted as saying: "I don't want to interfere with my daughter's private life. I only hope for her to have a good marriage and children as well as inherit my business."
In a letter to her father published on Wednesday by two Hong Kong newspapers, Ms Chao said she said understood it may be "difficult for you to understand, let alone accept" how she could be romantically attracted to a woman.
In regards to her partner, Ms Chao, 34, added that "it would mean the world to me if you could just not be so terrified of her, and treat her like a normal, dignified human being."
She writes: "I do love my partner Sean, who does a good job of looking after me, ensuring I am fed, bathed and warm enough every day, and generally cheering me up to be a happy, jolly girl. She is a large part of my life, and I am a better person because of her.
"I'm sorry to mislead you to think I was only in a lesbian relationship because there was a shortage of good, suitable men in Hong Kong.
"There are plenty of good men, they are just not for me."
In a separate interview with The Times, she said: "Since Dad thinks it's so easy for me to switch from gay to straight, I should just leave it for him to demonstrate. I think I'll marry a man when he marries a man," she said.
The South China Morning Post, one of the papers that published the letter, reported last week that Ms Chao has received "strange" phone calls from would-be suitors since her father made his comments, and that most open by saying, "I want to be a billionaire!"
In an interview with the newspaper last year, Ms Chao said it was difficult dealing with the sudden publicity after Mr Chao "threw her out of the closet", because "Hong Kong is horrible at accepting and welcoming diversity."
Ms Chao is an executive director of luxury property development company Cheuk Nang, which has projects in Hong Kong, China, Macau and Malaysia. Ms Chao is now considered as a LGBT activist and has become closely involved in Big Love Alliance, a gay rights group that lobbies the government to pass anti-discrimination legislation.
Join our new commenting forum
Join thought-provoking conversations, follow other Independent readers and see their replies