High-tech speeding cameras come to low-tech Pakistani roads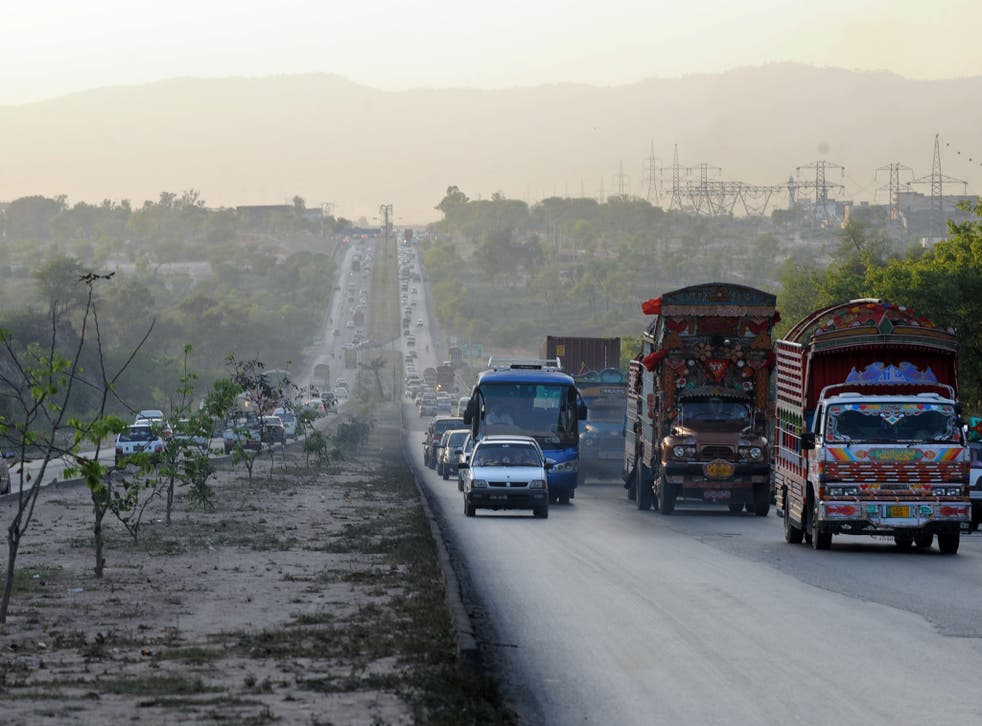 Instinctive braking and muttered epithets: That is the universal response to the telltale flash of light indicating a driver has been caught on camera cruising over the speed limit.
In Islamabad, one company is banking that this technology, the bane of the existence of drivers across the developed world, will continue to pick up speed in this developing country and in other emerging markets in the region.
East West Infiniti, a high-tech electronics company that makes digital traffic speed cameras, has seen robust sales as jurisdictions deploy the robotic cash-producers that can be found on roads all over Pakistan, a poor nation where donkey carts, water buffalo and camels still vie for space on major thoroughfares.
The company controls 70 percent of the Pakistani speed camera market, said Haroon J. Qureshi, East West Infiniti's managing director. The cameras are manufactured and assembled almost completely in Pakistan, except for the laser gun, which is imported from the United States.
Speed cameras in the capital and elsewhere are nothing new — East West Infiniti began providing the cameras to the Islamabad police force in 2006 — but the griping seems to be on the rise. Police now deploy portable cameras on many of the city's major roadways and their locations are changed frequently to maintain the element of surprise.
There seems to be no escaping the fixed eye and strobe light of the law. Police currently have 70 cameras throughout the capital, including 30 made by the company.
"It's a good business," Qureshi said.
The company's "Got-U" citation system gives traffic officers the capacity to process and print tickets on the spot.
The Islamabad Traffic Police department has penalized around 19,000 people this past year alone, generating significant income for the federal government. Violators were fined 200 rupees for speeding infractions (about $2.10), said Shams Gill, an Islamabad Traffic Police spokesman.
That's no match for a $40-plus speeding ticket issued in many American towns and cities but it amounts to one month's school fees in Pakistan.
"Usually the people who are fined don't like that," said Gill. "But they must know that it is for their own good and safety."
Taxi driver Khalil Ahmed, 24, who like many of his colleagues drives a small, older vehicle, said he is particularly wary of being fined because he doesn't make much money.
"The big car owners, those driving Land Cruisers, they have no fear of speed cameras and they keep on violating traffic laws," he said. "The traffic police must punish them, instead of poor taxi drivers."
East West Infiniti, which also sells military, maritime and aviation signals-oriented products, said the profit margin on speed cameras is 15 to 20 percent. The company also exports cameras to Sri Lanka, the United Arab Emirates, Egypt and other Middle Eastern states and is also exploring markets in Europe.
"The exports bring us more money as compared to the local market, and the profit that we earn by selling these cameras abroad is almost double," Qureshi said.
Join our new commenting forum
Join thought-provoking conversations, follow other Independent readers and see their replies