Hong Kong protest after woman jailed for 'maliciously' assaulting police officer with her breast
'The way I dress today looks ugly as a male, but it is not as ugly as the judgment'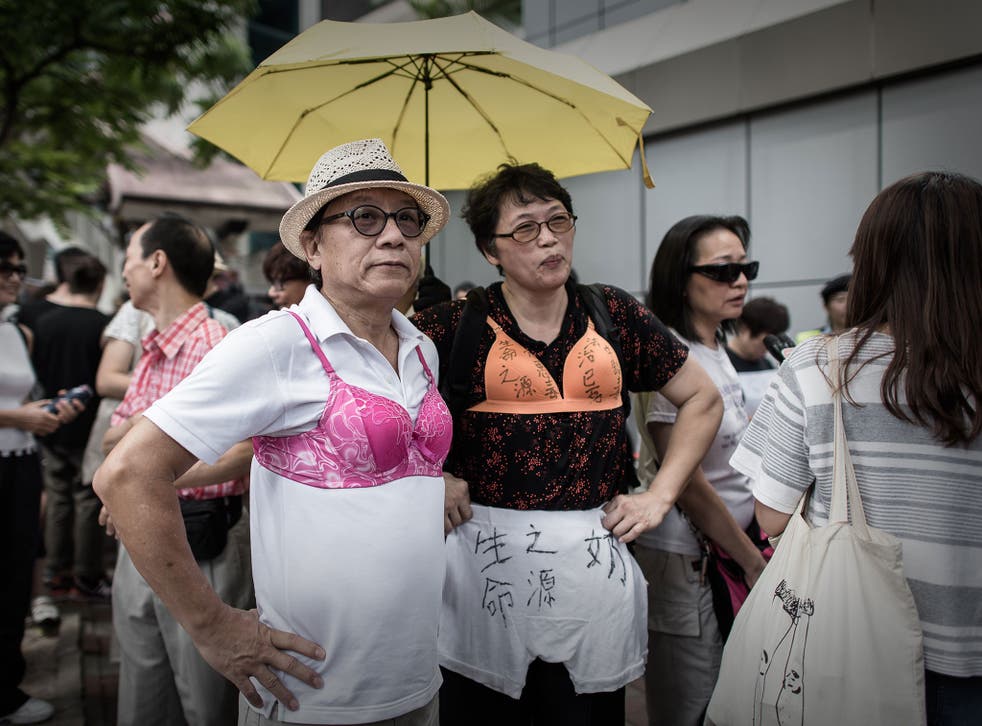 Men and women wearing bras have taken to the streets of Hong Kong to protest after a woman was jailed for assaulting a police officer with her breast.
The South China Morning Post reports that around 200 protesters gathered outside police headquarters in Wan Chai yesterday.
They are protesting a controversial conviction in which a woman was arrested during a protest against cross-border traders. Ng Lai-ying says that she was indecently assaulted at the protest by a chief inspector who touched her breast.
However, a court judge found that she had deliberately rubbed her breast against his arm in order to falsely accuse him. The judge said: "you used your female identity to trump up the allegation that the officer molested you. This is a malicious act."
He sentenced the woman to three months and 15 days in prison.
The protesters chanted "Breast is not a weapon".
Protester Luk Kit-ling told The South China Morning Post: "It is very shocking and regrettable when a woman who says she's been molested is interpreted as causing chaos. It will deter women from taking part in social movements and deprive them of the right to take part in political activities."
One man, who wore a bra for the protest, explained: "The way I dress today looks ugly as a male, but it is not as ugly as the judgment."
Join our new commenting forum
Join thought-provoking conversations, follow other Independent readers and see their replies