Hong Kong protests: Demonstrators turn to 'off the grid' messaging app FireChat
There were fears of authorities shutting down phone networks and internet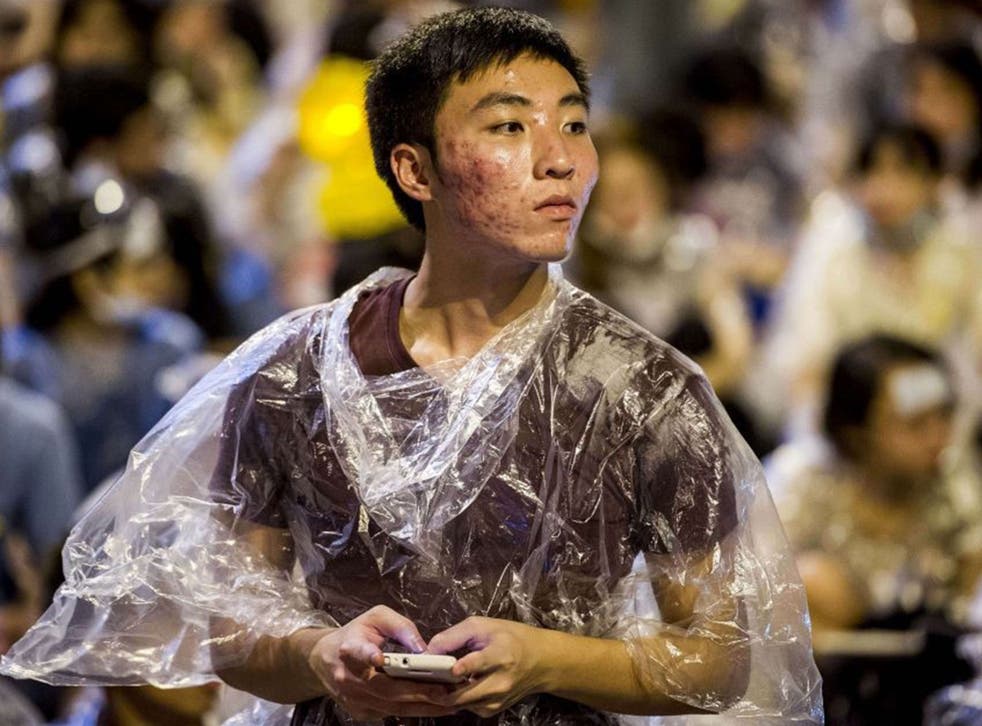 Pro-democracy protesters in Hong Kong are flocking to use a new messaging app that does not need internet or phone signal amid fears of network shutdowns.
More than 100,000 people downloaded FireChat in 24 hours in the city, according to developers, as rumours circulated that authorities were clamping down on communications.
The free app, launched in March, has also been used by Iraqis and students in Taiwan during their anti-Beijing Sunflower Movement to stay "off the grid".
Instead of relying on a central server, it is based on peer-to-peer "mesh networking" and connects to nearby phones using Bluetooth and WiFi, with connectivity increasing as more people use it in an area.
Micha Benoliel, co-founder and chief executive of FireChat developers Open Garden, said usage spiked as protests intensified on Sunday.
"We started seeing a small increase on Saturday, and then the numbers just boomed on Sunday," he told the South China Morning Post.
"It's huge. We didn't have that many users before."
Protest organisers had called on demonstrators to download the app on Sunday, which allows users to communicate anonymously in groups of thousands of people.
But developers have warned that the messages are not yet encrypted, urging protesters not to use their real names.
China has reportedly attempted to crack down on images of the protests being shared on the mainland, appearing to block Instagram.
In pictures: Hong Kong democracy protest 2014

Show all 32
Thousands of people are occupying the Admiralty district of Hong Kong in continued opposition to the Chinese Government's refusal to let them select their own candidates for leadership elections in 2017, allowing only Beijing-backed politicians to stand.
The movement, dubbed the Umbrella Revolution because of the widespread use of umbrellas against tear gas and pepper spray, has sparked solidarity protests around the world.
Demonstrations are being run by a group called Occupy Central with Love and Peace, which describes itself as a "non-violent direct action movement that demands a fully democratic government in Hong Kong".
Join our new commenting forum
Join thought-provoking conversations, follow other Independent readers and see their replies