Hope for 20 Indian men and women blinded after 'botched' cataract surgery at camp
Doctors believe they may be able to restore some patients' sight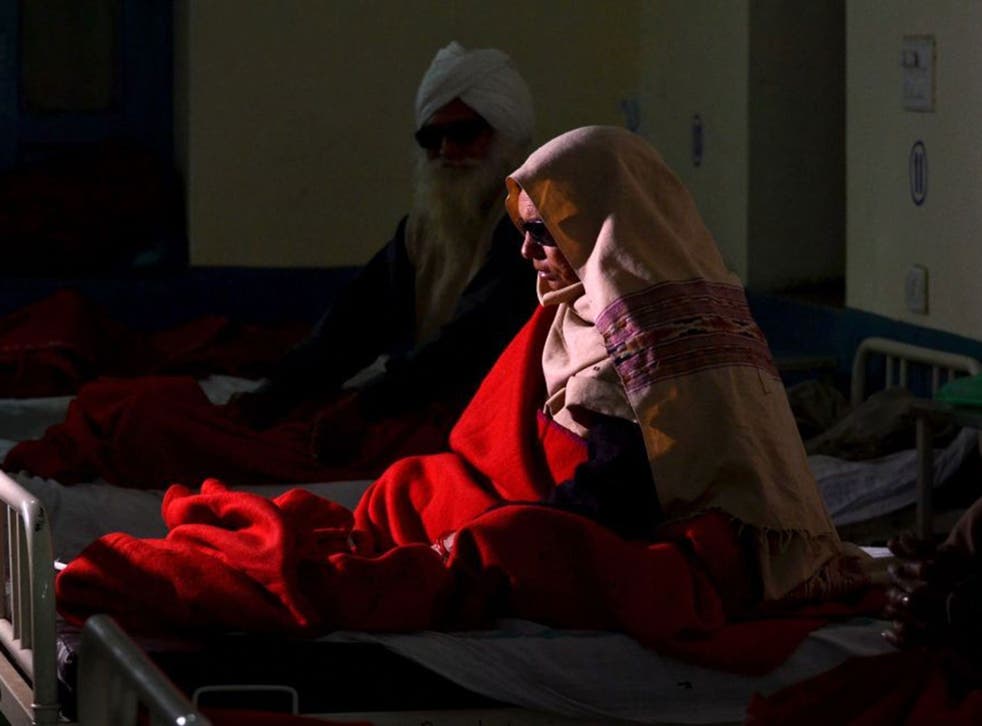 People who were blinded by botched cataract surgery in India have new hope of getting their sight back with specialist treatment.
At least 20 people lost their sight after undergoing free operations in the northern state of Punjab and local estimates put the number as high as 60.
The organiser of the "eye camp" in Amritsar, where more than 150 people were reportedly treated, has been arrested and one of the doctors who performed surgery is being questioned while patients are traced.
Specialist doctors believe they can restore normal eyesight for "at least six" of the victims, Ravi Bhagat, a Punjabi official, told AFP, adding that the doctor being questioned carried out 30 procedures in a day.
The operations were performed on 4 November on dozens of patients over 50 years old from Amritsar and nearby Gurdaspur, an official said.
But last week patients started reporting they had lost their eyesight or were suffering infections, some of which caused blindness.
Authorities ordered an investigation after at least 20 poor and elderly people went blind after visiting the charity-run camps.
One in Mathura was reportedly set up without permission from authorities and is being treated as "illegal".
Health camps are established for a variety of health conditions across India and many poor members of society and those without health insurance resort to using them for treatment.
The eye initiative, which was partly funded by London-based charities as well as supporters worldwide, aims to prevent blindness by offering cataract operations to people who otherwise could not afford the surgery.
It is the latest scandal involving medical treatment in India - last month, 15 women died after undergoing simple sterilisation surgery as part of a government-run population control programme in the state of Chhattisgarh.
An independent investigation into their deaths found that a doctor at the medical camp reportedly used the same needles for every patient and some died of blood infections. A probe by the local government suggested that tainted drugs were responsible.
Cataract removal is considered a simple procedure and usually carried out under local anaesthetic, replacing the clouded over eye lens with a clear artificial one, but complications can occur. It is the most common operation performed in the UK, with more than 300,000 procedures a year.
Between 2008 and 2009, 14 patients lost their sight after contracting infections in Uttar Pradesh state, the BBC reported, and in August 2008, eight patients lost their eyesight and 21 became partially blind after free eye surgery in Tamil Nadu.
Join our new commenting forum
Join thought-provoking conversations, follow other Independent readers and see their replies