How an eco-pioneer from Torquay launched a miracle crop, risked a fortune, and ended up in a Cambodian prison
Gregg Fryett sold a green miracle to his investors – and now they could lose up to £32m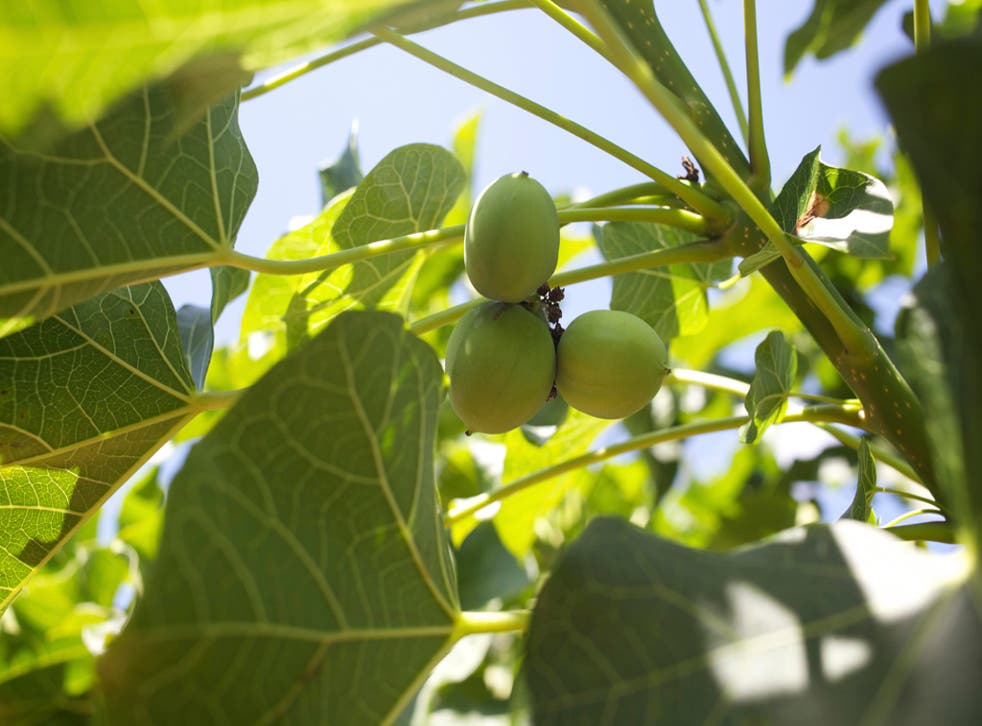 To those who believed his sales pitch, Gregg Fryett was the face of a green energy revolution. Not only could he produce a valuable biofuel from an obscure crop on marginal land in the tropics, but at the same time he could make his investors a fortune.
Today, the 43-year-old Briton's fall from eco-soothsayer to suspected fraudster seemed complete as he found himself pursued by creditors while languishing in Cambodia's squalid Prey Sar prison – where up to 22 men occupy a single cell – charged with forgery.
Mr Fryett was arrested as he drank coffee in the Cambodian capital Phnom Penh by the country's anti-corruption police, after arriving last weekend voluntarily to try to resolve a dispute over the ownership of a vast 6,000 hectare plantation to grow his miracle crop, called "jatropha".
The decision to throw the businessman in jail is the latest blow to his scheme to cultivate jatropha, an oil-rich shrub native to central America, on a huge scale, after Britain's Serious Fraud Office (SFO) last year announced it was investigating Mr Fryett's companies, froze linked personal and business bank accounts, and appointed a receiver.
Around 2,000 investors, many of them British pensioners, poured up to £50,000 each into Mr Fryett's main "green oil" company, Sustainable AgroEnergy Plc, through an unregulated investment vehicle, and face a potential loss of up to £32m.
A web of deals and investments in locations from the Philippines to America has now ensnared the Briton, who originates from Torquay, in an inter-continental legal dogfight, involving allegations that deals with members of Cambodian political and military elite have gone badly awry.
Lawyers representing Mr Fryett, who faces imprisonment for allegedly using a false land lease title, yesterday insisted that the father-of-two is the victim of a "political landgrab" and strongly denied the forgery allegation, describing the claim as "completely nonsensical".
Tim Harris, of London law firm Bark & Co, said: "Mr Fryett went to Cambodia after seeking and receiving assurances from the authorities that he would be treated as a victim. He was arrested, we believe, after meeting the judge dealing with his case and whilst having coffee with another judge.
"He has been formally charged with the forgery of documentation, which is completely nonsensical.Why would he seek to defraud the very company he is trying to set up? This would seem to be a nakedly political attempt to grab back assets by individuals in Cambodia."
It was all supposed to be very different for Mr Fryett, who had set up a trio of companies to sell his biofuel venture, guaranteeing a healthy return for investors..
Investors, who put up sums of between £20,000 and £50,000, were guaranteed a buy-back from the fifth year of their investment onwards.
Jatropha was touted as the answer to the dreams of carbon-neutral fuel pioneers by producing large yields of oil-rich seeds from poor soil, meaning it could be exploited on an industrial scale without interfering with the production or price of food crops. But such dreams have been dented with experts reporting that high yields can only be obtained from high-quality agricultural land and major investors, pulling out of pilot projects.
Mr Fryett pinpointed Cambodia as the most promising location for his would-be biofuel empire, supposedly securing his 6,000 hectares of land in the Banteay Meanchey province close to the Thai border for about $9m (£6m) and shipping in large quantities agricultural equipment as well as building houses and a school for workers and their children.
The businessman insists significant quantities of jatropha were planted and being harvested, although The Independent understands one aspect of the SFO investigation is whether the crop was being exploited at a commercial level.
Problems deepened for Mr Fryett at the beginning of this year when employees at a Cambodian subsidiary administering the plantation were arrested on forgery charges. The Independent understands that the plantation now stands uncultivated and is falling into ruin.
In February, the Briton wrote to the Cambodian Prime Minister Hun Sen, claiming that he had fallen foul of "considerable issues" in buying land from a company owned by the wife of a prominent politician, and an intermediary company owned by a senior officer in the Cambodian military.
Mr Fryett, who claims that the SFO ignored a blueprint to save his business, wrote: "We have paid for the land and the development of the land... but have not received title to the land."
All of which will be little comfort to the Briton's investors who are waiting to see whether they will see the return of anything more than a small part of their original investment.
In a statement, the SFO said: "We are investigating the activities of Sustainable AgroEnergy Plc in connection with selling 'bio-fuel' investment products."
Mr Harris said he was working to try to secure Mr Fryett's release by the Cambodian authorities. He said: "We would strongly argue that if he has any questions to face, then it is back here in front of the British authorities."
Register for free to continue reading
Registration is a free and easy way to support our truly independent journalism
By registering, you will also enjoy limited access to Premium articles, exclusive newsletters, commenting, and virtual events with our leading journalists
Already have an account? sign in
Register for free to continue reading
Registration is a free and easy way to support our truly independent journalism
By registering, you will also enjoy limited access to Premium articles, exclusive newsletters, commenting, and virtual events with our leading journalists
Already have an account? sign in
Join our new commenting forum
Join thought-provoking conversations, follow other Independent readers and see their replies