I am serious about buying the New York Times, says Chinese tycoon Chen Guangbiao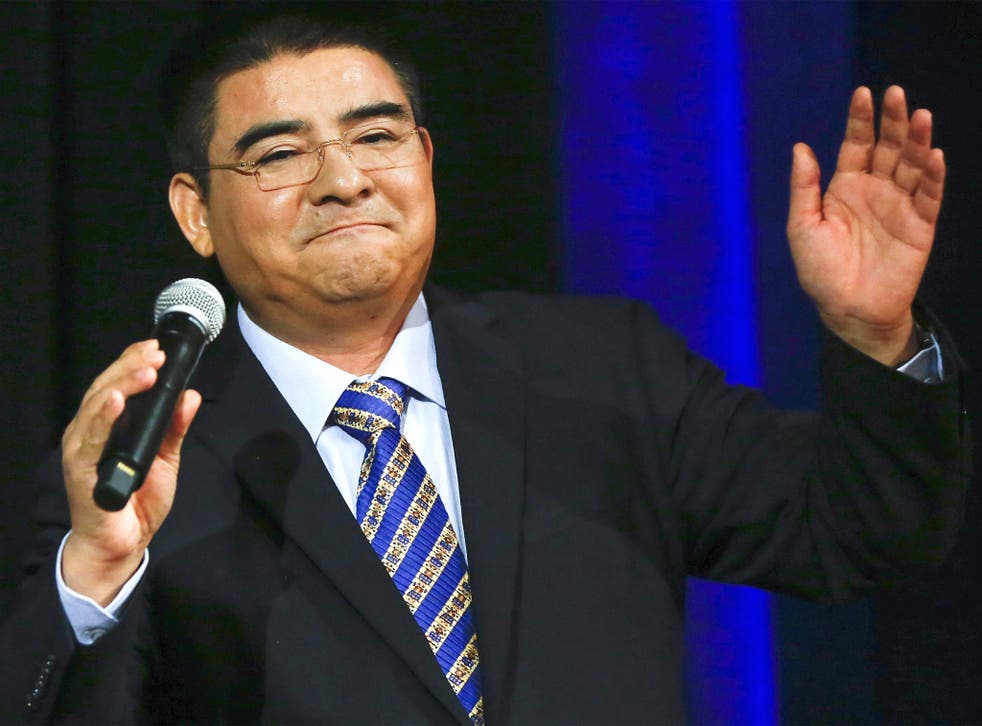 One of China's richest men has insisted he is serious about buying the New York Times so that he can work on "rebuilding its credibility and influence".
Chen Guangbiao, listed as one of China's 400 richest people, said he has persuaded a Hong Kong entrepreneur to contribute $600m (£366m) so that he can pursue his dream of reforming the newspaper's award-winning coverage of China.
In a 5 January opinion piece in the Global Times, a Chinese newspaper linked to the Communist Party, the eccentric billionaire wrote: "I may be a maverick, but it doesn't mean I like playing tricks. I want to purchase the New York Times. Please do not treat it as a joke."
Chen added that if he is to succeed in his latest venture, he will reform the publication by making its reports "more authentic and objective, thus rebuilding its credibility and influence".
"I find Americans know little about a civilised and open China that has been enjoying unprecedented development. The tradition and style of the New York Times make it very difficult to have objective coverage of China. If we could purchase it, its tone might turn around," Mr Chen wrote on Sunday.
Mr Chen, who made his fortune by founding Huangpu Renewable Resources in 1998, is often criticised in China for his over-the-top publicity stunts, including selling canned fresh air to residents of smog-ridden Beijing, and handing out 100 yuan (£10) notes to the victims of the 2008 Sichuan earthquake.
His new plans have equally been derided as another attention-seeking ploy. Dr Kevin Latham, a senior lecturer at the School of Oriental and African Studies, said that although the article's prominence in the Global Times suggests that Mr Chen has a certain degree of popular and financial support, it has "a ring of publicity about it."
Dr Latham added that Mr Chen is more likely trying to appeal to a current feeling in China that Western media are constantly portraying the country in bad light, a phenomenon dubbed "China-bashing".
The NYT fell foul of the Chinese government in 2012 after it published a lengthy investigation into the wealth of former premier Wen Jiabao. Its website is now blocked by the country's internet censors, dubbed the Great Firewall of China, and its reporters are routinely denied permission to visas.
Last week, Mr Chen said he was planning on visiting the US to discuss the acquisition of the 162-year-old newspaper and was later spotted in New York's John F Kennedy airport. The NYT has denied that it it has entered into any negotiations with Mr Chen.
Mr Chen values the influential media organisation at $1 billion; a seemingly low estimate as share prices have risen by 83% this year, placing its total market capitalisation at $2.3 billion. Indeed, a journalism professor at Beijing Foreign Studies University, Zhang Jiang, told Time magazine that the acquisition would be "impossible" because of the current share structure.
Following the Washington Post's acquisition by Amazon's Jeff Bezos, the NYT is now the only major newspaper in the US still owned by a family, the Sulzbergers,
In August 2013, at the time of the Washington Post acquisition, Times Company chairman Arthur Sulzberger Jr said: "The Times is not for sale, and the trustees of the Ochs-Sulzberger Trust and the rest of the family are united in our commitment to work together with the company's board, senior management and employees to lead the New York Times forward into our global and digital future."
Mr Sulzberger Jr's comments have apparently not deterred Mr Chen, who added that he initially dreamt up the idea of buying the NYT after placing an advertisement with them in December 2012, in which he asserts Chinese sovereignty over a disputed group of islands, named the Diaoyu Islands by China, and the Senkaku Islands by Japan.
The Chinese state's controls over the media would make it virtually impossible for Mr Chen to buy a Chinese newspaper or media organisation outright, which is why he may have set his sights further afield. "He might fancy himself as another Rupert Murdoch, but why start with the New York Times? It would make much more sense for him to buy a smaller Australian newspaper and work his way from there," Dr Latham said.
In Sunday's Global Times, Mr Chen wrote: "I have said as long as the price is reasonable, there is nothing that cannot be bought."
Join our new commenting forum
Join thought-provoking conversations, follow other Independent readers and see their replies