Impossible under the Taliban, there are now 69 female MPs in parliament
Today's Afghan woman has choices she did not have during the rule that lasted from the mid-1990s to 2001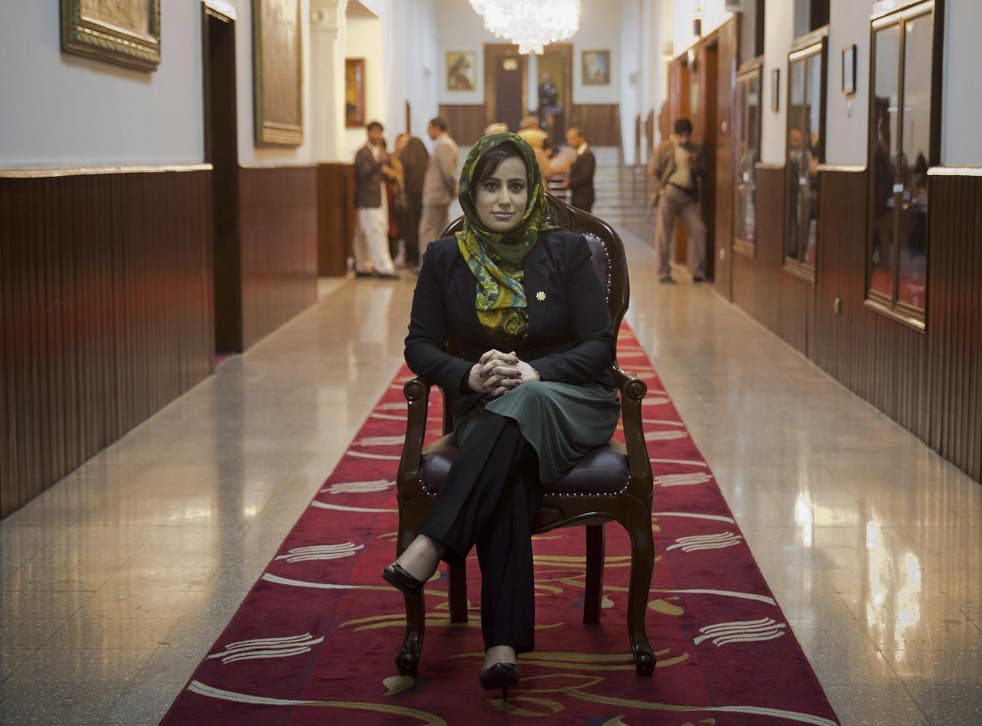 When the Taliban ruled Afghanistan, women rarely left their homes.
When they did venture beyond their four walls, they wafted through crowded markets covered from head to toe in all-encompassing burqas. While most women in conservative Afghanistan may still wear the burqa, today's Afghan woman has choices she did not have during the Taliban rule that lasted from the mid-1990s to 2001 – such as running for parliament.
Afghan women were granted the right to vote in the constitution adopted after the US-led coalition toppled the Taliban regime in late 2001. But security concerns have prevented their participation in previous elections. In areas of the country still controlled by the Taliban, women have been threatened with violence if they vote.
In the last elections in 2010, 69 women won seats in Afghanistan's 249-seat parliament. The next parliamentary vote will be held in 2015, but first come the 5 April presidential and provincial council elections.
In 2009, many Afghan women registered but then gave their voting cards to male relatives, who ended up casting multiple ballots as polling officials and police conveniently looked away – one of many forms of fraud that tarnished Hamid Karzai's re-election.
Still, many say there are signs of progress. Under Afghan law, 20 per cent of council member seats are reserved for women, who are also figuring prominently in presidential campaigns. Three presidential hopefuls have taken the bold step of choosing a woman as a running mate, including one of the front-runners.
Afghanistan's female politicians

Show all 10
Habiba Danish, a legislator from northern Takhar province, said she was the top vote-winner in her province in the last parliamentary polls. Throughout the country, including in the south and the east where the hardline Taliban are waging a stubborn insurgency, women have been elected to parliament.
"In our parliament we have 69 women, that is a large number, bigger even than European parliaments," said Hamida Ahmadzai, who represents Afghanistan's nomadic Kuchi tribes.
Saima Khogyani, a politician from eastern Nangarhar province, where the Taliban routinely stages violent attacks to warn voters away from the polls, says she is not afraid.
"We have our rights and we have our free speech now," she said. "The men in parliament might not always listen to us, but we can say whatever we want."
AP
Join our new commenting forum
Join thought-provoking conversations, follow other Independent readers and see their replies