India gang rape victim who died after being set on fire 'was pregnant' police confirm
West Bengal police have now acknowledged the girl had not committed suicide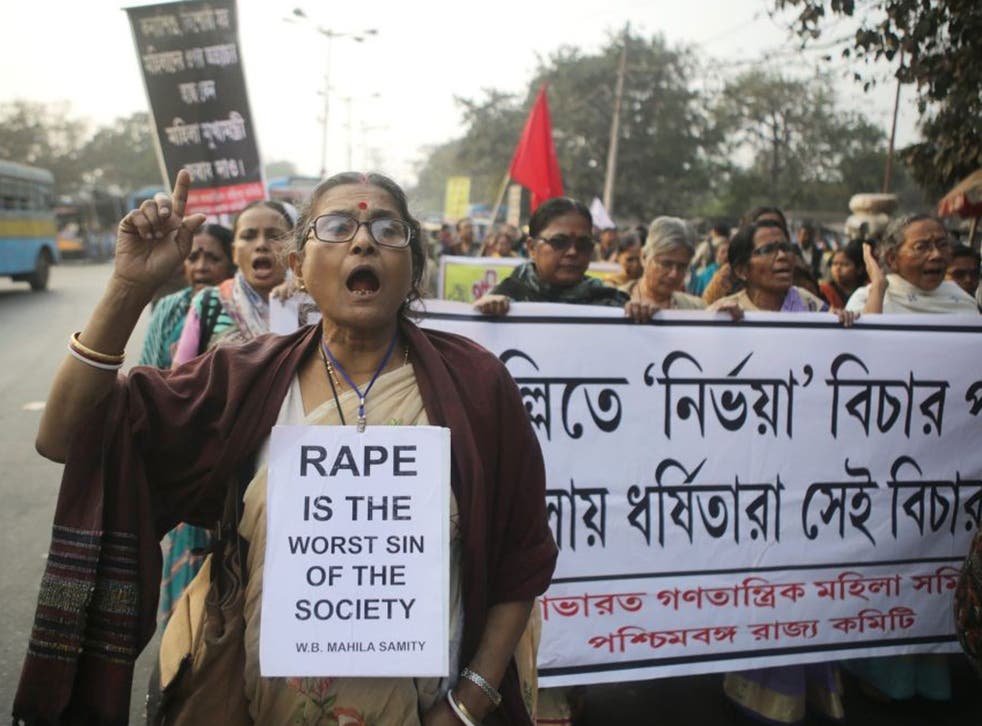 Two men have been charged in connection with the murder of an Indian teenager who was gang raped twice and set on fire in the eastern city of Kolkata, as police acknowledged she had not tried to kill herself following the assault.
West Bengal police had been treating the 16-year-old's death as suicide until it emerged she had made a sworn statement made from her hospital bed shortly before she died. In it, the girl allegedly told police two people close to the accused had set her on fire, according to AFP.
An autopsy also revealed the girl was pregnant, The Hindustan Times has since reported. DNA tests are now underway to determine if one of the suspects fathered the child.
"She gave us a dying declaration in front of the health officials that she was set on fire by two persons close to the accused when she was alone at home on 23 December," local policeman Nimbala Santosh Uttamrao told the agency.
Local police official Ananth Nag told India Today: "We have filed a murder case against the two men accused on the basis of the final statement of the girl in which she had said that she was set on fire.
"The doctor who was treating the girl also told us that the girl was pregnant at the time of the death. We have sent the foetus to the forensic science laboratory for determination of the age of the foetus."
The girl was assaulted in October near her family home in the town of Madhyamgram, north of Kolkata. The second rape took place when she returned home after reporting the assault to the police the next day. Two months later on 23 December she was set on fire and died in hospital on New Year's Eve.
Her family told police that they had been continually threatened and harassed by friends and relatives of the accused, according to media reports.
People took to the streets this week in demonstrations held in Kolkata and New Delhi, accusing the government of not acting swiftly enough in arresting her aggressors, amid claims authorities also tried to seize her body from her family and cremate it without permission on Wednesday.
The All India Democratic Women's Association Group said in a Facebook post they were organising a demonstration against "West Bengal government's apathy and shocking attempt at covering up of the rape and death of 16-year-old girl in 24 North Parganas."
Join our new commenting forum
Join thought-provoking conversations, follow other Independent readers and see their replies