India heatwave kills 'dozens' of people as temperatures hit 50C
Water poured on roads to stop them melting and farmers struggle to care for animals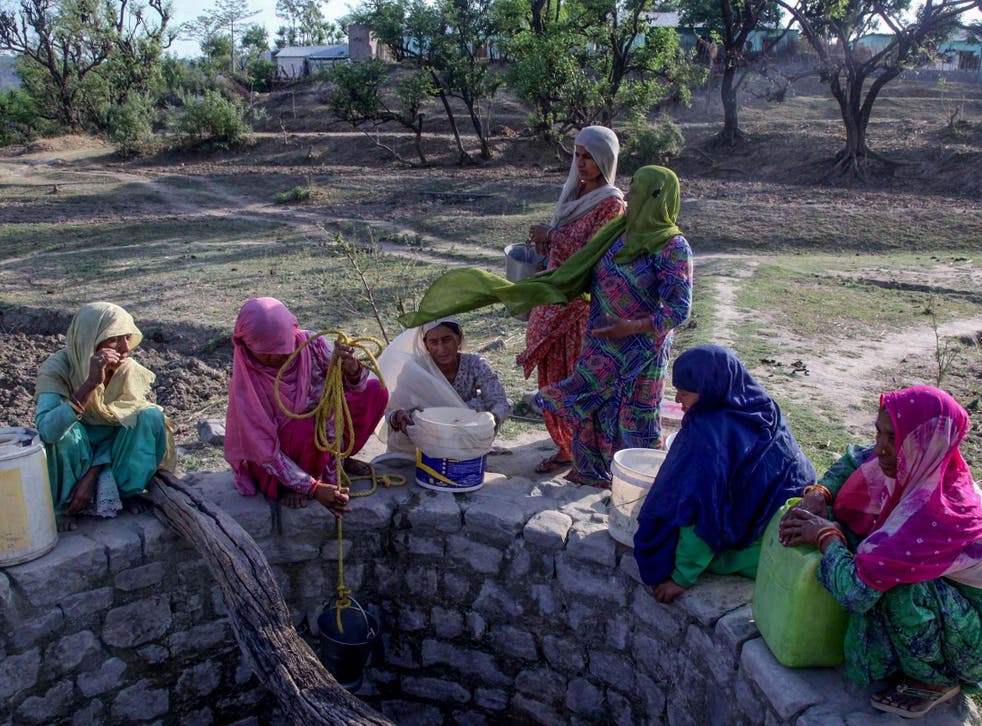 Dozens of people are reported to have died in a heatwave across India that has seen temperatures reaching more than 50C (122F).
Scorching temperatures and water shortages have caused "heavy casualties, including dozens of deaths by sunstroke and other heat-related causes", according to The Weather Channel.
Indian media said on Friday that 17 people had died in three weeks.
Meteorological Department officials issued an extreme weather event warning as the "severe heatwave" continued in northern and central areas for a third day in a row.
The thermometer hit 50.6C (123F) in the city of Churu in the northwestern state of Rajasthan on Saturday, the weather department said.
Greta Thunberg inspires climate activists everywhere: In pictures

Show all 12
Hospitals have issued emergency wards with extra air conditioners, coolers and medicines, said Ramratan Sonkariya, an additional district magistrate.
Water is being poured on roads in Churu, known as "the gateway to the Thar ​Desert", to keep the temperature down and prevent them from melting, he said.
A farmer from Rajasthan died of heatstroke yesterday, officials said.
In the western-central state of Maharashtra, farmers struggled to find water for thirsty animals and crops.
"We have to source water tankers from nearby villages as water reserves, lakes and rivers have dried up," said Rajesh Chandrakant, from Beed, one of the worst-hit districts.
"Farmers only get water every three days for their livestock."
Of the 15 hottest places in the world on Sunday-Monday, eight were in India and the others in neighbouring Pakistan, according to weather monitoring website El Dorado.
The intense heat could be another manifestation of an extreme weather event, say experts from the Indian research organisation Centre for Science and Environment. Scientists worldwide have long warned that rising global temperatures from climate change will intensify heatwaves.
Fresh heatwave warnings were issued today for some places in western Rajasthan and the central state of Madhya Pradesh.
In May 2016, Phalodi in Rajasthan recorded India's highest ever temperature, of 51C.
As New Delhi touched 44.6C, food delivery app Zomato asked customers to give delivery staff a glass of cold water.
Support free-thinking journalism and attend Independent events
The three-month pre-monsoon season, which ended on May 31, was the second-driest in the past 65 years, according to India's private forecaster, Skymet.
Forecasters said the official "severe heatwave" will persist over pockets of Rajasthan and East Madhya Pradesh over the next three days, but many other places will still suffer a heatwave including Punjab and New Delhi.
Monsoons bringing down the heat are due to begin on the southern coast later this week.
Register for free to continue reading
Registration is a free and easy way to support our truly independent journalism
By registering, you will also enjoy limited access to Premium articles, exclusive newsletters, commenting, and virtual events with our leading journalists
Already have an account? sign in
Register for free to continue reading
Registration is a free and easy way to support our truly independent journalism
By registering, you will also enjoy limited access to Premium articles, exclusive newsletters, commenting, and virtual events with our leading journalists
Already have an account? sign in
Join our new commenting forum
Join thought-provoking conversations, follow other Independent readers and see their replies