Lightning strikes kill more than 100 as monsoon storms batter India
State suffers worst death toll in years, according to official
Liam James
Friday 26 June 2020 21:36 Comments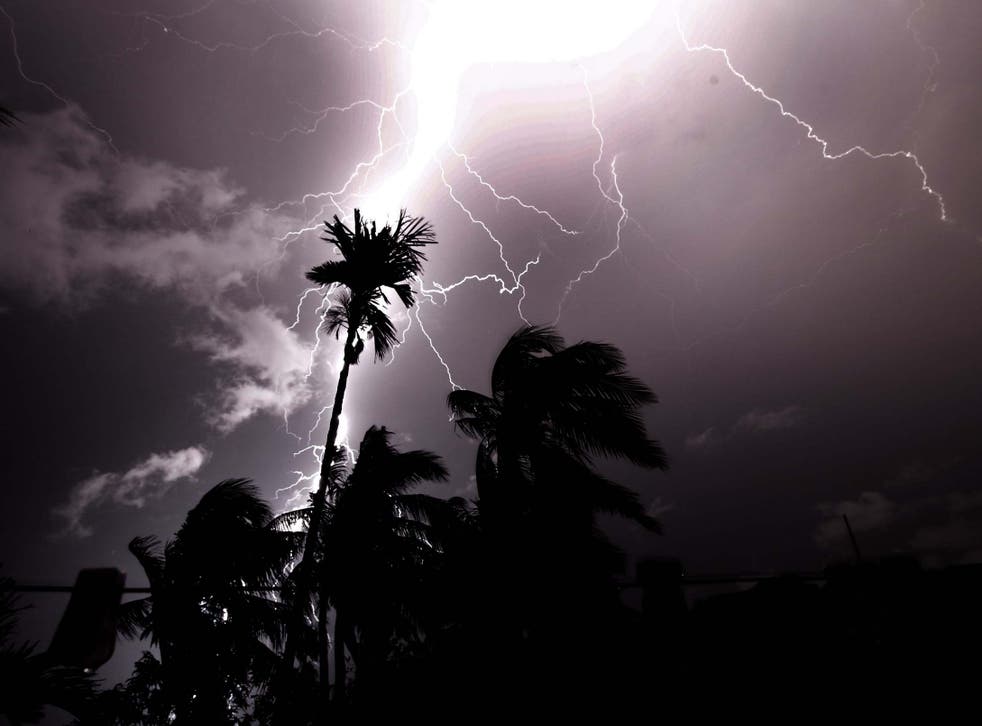 Lightning strikes have killed more than 100 people in northern India in recent days, officials say.
As the monsoon season arrives, deadly storms have hit the neighbouring states of Bihar, where 83 people were killed, and Uttar Pradesh, where at least 20 people were killed.
Dozens more were injured across the two states, according to officials.
Lightning strikes are fairly common during India's annual monsoon season, which lasts from June to September.
But Lakshmeshwar Raj, Bihar's disaster management minister, said this was one of the highest death tolls the state had recorded in recent years.
Most of those killed in Bihar were farm workers, struck down while planting seeds outdoors, government official Upendra Pal said.
Mr Pal said at least 10 others were injured and were receiving hospital treatment.
Bihar is a "multi-disaster prone state" which is "vulnerable to many hazards", according to the state's Disaster Management Authority.
Monsoon season brings rain which is essential for the harvest in Bihar and across South Asia.
But the state suffers in heavy rainfall each year, with flooding in Bihar being responsible for 30-40 per cent of all flood damage in India.
Heavy rain and thunderstorms are expected across Bihar and eastern Uttar Pradesh on Friday and over the weekend, according to India's Meteorological Department.
Prime minister Narendra Modi responded to the deaths on Twitter, writing: "I express my condolences to the families of those who have lost their lives in this disaster."
The prime minister also said that state governments were responding with urgency to the storms.
More than 2,300 were killed by lightning in India in 2018, according to the most recent figures available from the National Crime Records Bureau.
Additional reporting by Associated Press
Register for free to continue reading
Registration is a free and easy way to support our truly independent journalism
By registering, you will also enjoy limited access to Premium articles, exclusive newsletters, commenting, and virtual events with our leading journalists
Already have an account? sign in
Join our new commenting forum
Join thought-provoking conversations, follow other Independent readers and see their replies